Britain's Home Secretary has announced plans to introduce new powers to make it easier for the government to deport migrants from the English Channel. She also said it was her "dream" to finally send asylum seekers to Rwanda.
Just weeks after being appointed UK Home Secretary, Suella Braverman has proposed new powers to tackle immigration to the UK, which the government has described as "illegal" immigration.
Speaking at the Conservative Party's annual conference on Tuesday (October 4), Braverman said she would introduce new legislation that would allow the government to deport anyone arriving by boat from France.
"We must prevent the boats from crossing the channel. It's been like this for far too long," she said.
"I will promise you today that I will introduce legislation to make it clear that the only way to the UK is through a safe and legal route."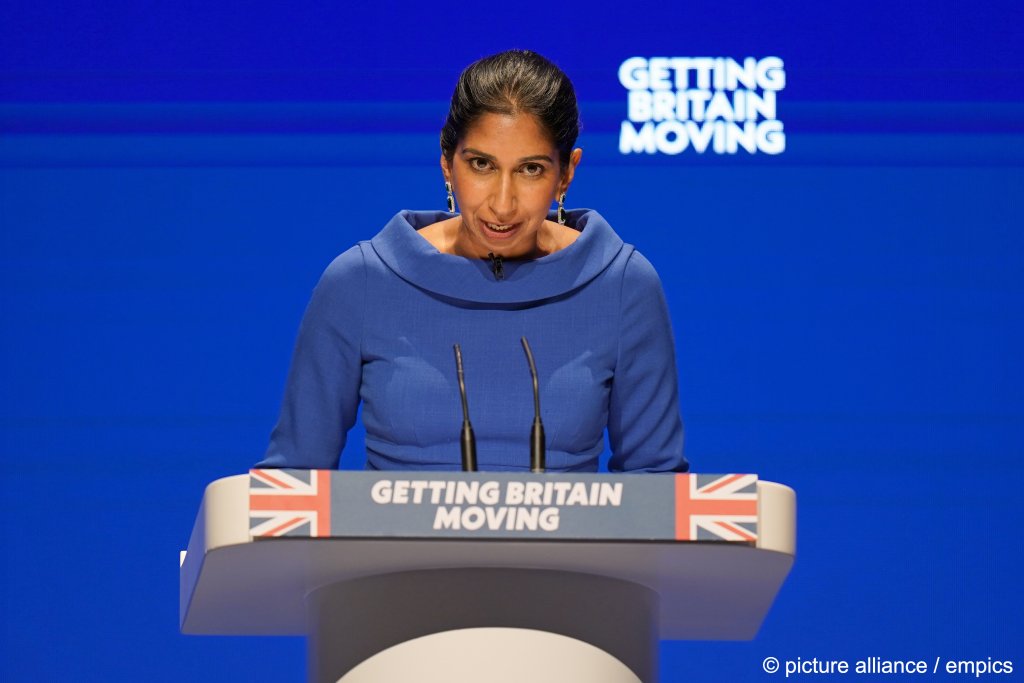 Committed to the Rwanda plan
More than 30,000 migrants have crossed the English Channel so far this year, despite government plans to deport arrivals to Africa to discourage others from making the journey. The first planned deportation flight to Rwanda in June was stopped by an injunction from the European Court of Human Rights (ECtHR).
Ongoing legal challenges are likely to mean no planes take off before Christmas, the home secretary said, but she said at a previous event on the sidelines of the conference she would work to prevent the ECtHR from overruling the UK in the future.
She added that seeing a flight bringing asylum seekers to Rwanda is her "dream" and "obsession", despite criticism from the UN High Commissioner for Refugees, who has called the policy "disastrous", as well as many other groups.
Also read: Rwanda: "Promised Land" for refugees turns out to be a mirage
crackdown on perpetrators
In her speech, Braverman drew a clear line between migrants who are "in real need" and others who are "abusing the rules." She reiterated a plan outlined in an interview with the British newspaper The sun on Sunday to reform the Modern Slavery Act to make it easier to deport "canal migrants and foreign criminals".
According to the government, a large number of migrants crossing the English Channel say they have been trafficked in order to stay in the UK. She changed the legislation last year in response to an "alarming rise in the number of people abusing the … system by posing as victims," labeling those who take advantage of the safeguards of modern slavery as "child rapists , people who pose a threat to national security, serious criminals and rejected asylum seekers."
Also read: Channel migration: "France and Britain should reach an agreement instead of resorting to police surveillance"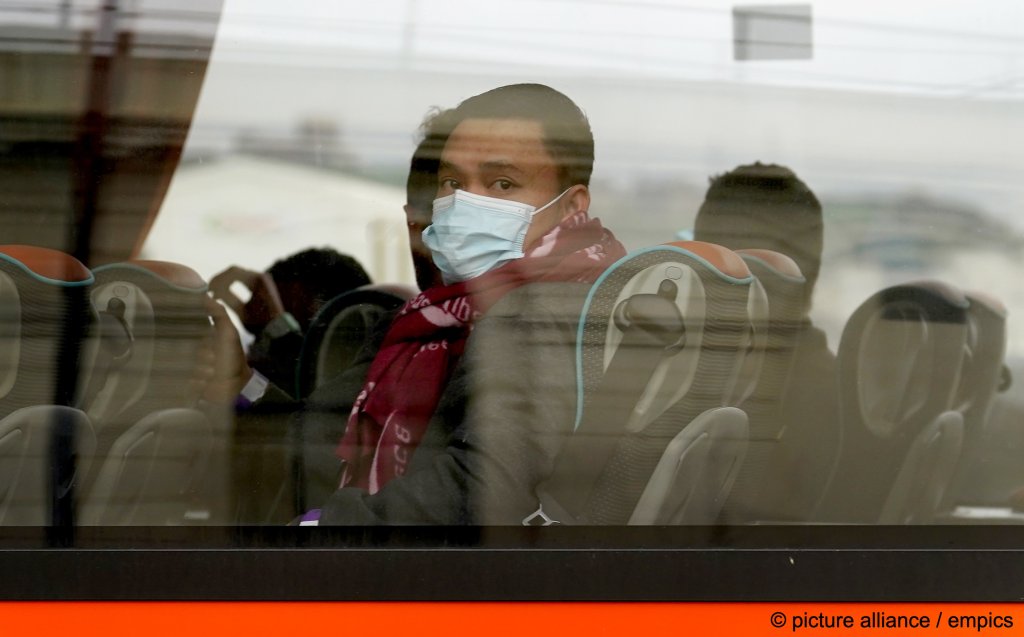 Government accused of demonizing refugees
Former Attorney General Braverman's comments sparked angry reactions from refugee groups. The PCS union, which represents officials responsible for implementing the government's asylum policy, said it "does not seem to understand the UK's international obligations under the Geneva Convention". The general secretary of the union, Mark Serwotka, also accused the government of "demonizing refugees".
In a social media post, asylum campaign group Detention Action accused the government of putting people at risk of exploitation and dangerous channel crossings by failing to allow migrants safe passage. Others, such as human rights lawyer Shoaib Khan, also pointed out that entry to seek asylum is not illegal, as claimed by the government, and that there are currently no "safe and legal routes" into the UK.
"Seismic shift" in refugee acceptance rate
The founder of the charity Care4Calais, Clare Moseley, said asylum seekers are being subjected to victim accusations in order to make headlines. She called the government's proposals "barbaric" and said the majority of asylum seekers are genuine refugees who are entitled to international protection.
This is supported by the government's own figures, which show a sharp increase in the success rate of people applying for asylum. Colin Yeo, a refugee and immigration law lawyer and blogger, says there are several possible explanations for this trend, including that asylum seekers are increasingly coming from countries where there is real and widespread persecution, such as Afghanistan, Syria and Sudan .
Whatever the reason, the UK's refugee status has risen from just 4% in the mid-1990s to a 76% success rate today.
Despite what he calls a "seismic shift" in the chances of asylum, Yeo believes asylum and refugee law in the UK has changed little over the years. It is also not yet clear how Braverman can implement her proposals: deportations of asylum seekers require the consent of third countries, and even if there are willing states, actual deportations are difficult.
Also read: Why are migrants trying to come to the UK?