September 27, 2022by James Chapple
Saga has set out its vision to revolutionize the 50+ travel market with a new line of bespoke travel from Saga and a series of 'experienced gap years' for older travellers.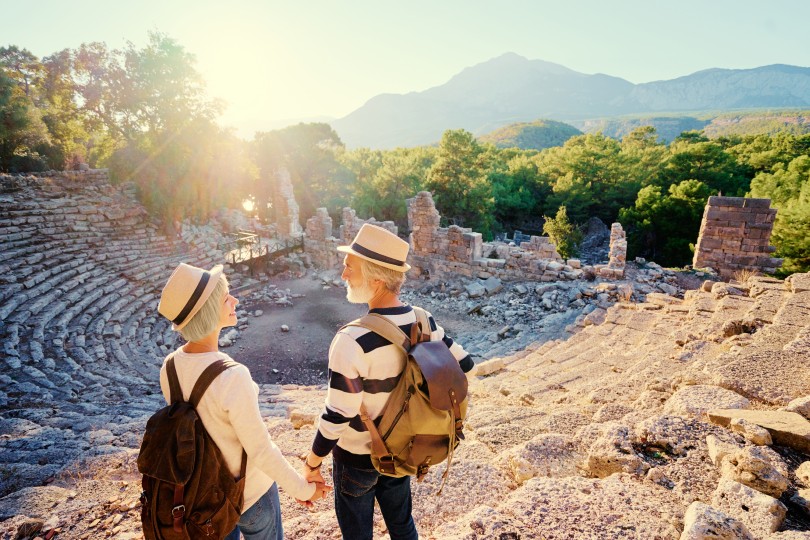 Saga has launched a new program of Saga tailor-made travel
The over-50s specialist also reaffirmed its commitment to intergenerational holidays on Tuesday (September 27) and announced plans to expand its "hugely successful" jet touring programme.
Saga's "experienced gap years" will focus on purpose-driven travel, with an emphasis on making a positive impact on local communities. Further details will follow "in due course".
Launching on Tuesday, Tailor-Made Travel by Saga will be part of the Saga portfolio alongside its escorted travel program and hosted hotel business, aiming to help customers create their perfect itinerary through a range of add-ons and enhancements.
Saga's first batch of bespoke destinations includes Dubai, Abu Dhabi, Ras Al Khaimah, India, Thailand, Vietnam/Indochina, Malaysia/Borneo, Singapore and Indonesia, with more to come over the next three months.
The program was inspired by its own research, which showed "a real desire" by travelers to customize their trips. Bespoke options include global hotel offerings, independent and private tours, rail travel, cruise and stay itineraries, and road trips.
A range of new products will be presented on a redesigned website, some of which will be directly bookable, as is currently the case with Saga's tours and hotels. The company withdrew from the travel industry earlier this year, with Titan Travel functioning as Saga's main retail brand.
Other options include door-to-door chauffeur transfers, lounge access at UK airports and expedited security checks, as well as flash deals – even for off-season travel.
Elsewhere, Saga plans to expand its jet tour program, which is already 70% sold after being on sale for just two months. Jet Tour flights are all direct, taking no more than five hours from one destination to the next, offering an airport experience that "reflects traveling in a private jet".
John Constable, CEO of Saga Travel Group, said: "Our research shows that our customers love to travel, explore and enjoy new and different experiences with a brand they trust for quality, service and expertise. They know what they want and don't want.
"We are in a great position to respond and innovate the market, which we are doing through our new service 'Bespoke Trips by Saga', our plans to launch Experienced Gap Years, Multi-Generational Holidays and thanks to its huge success another introduction of our premium jet tours."
Euan Sutherland, CEO of Saga Group added: "Travel is at the heart of the Saga brand and we are really excited about the plans that have been developed by John and his team. We are building the travel company for the seasoned generation on the foundation of a dynamic, digital offering that will enable us to capture greater market share with more than 52 million trips per year."