The eTurboNews publisher Juergen Steinmetz gives his feedback on the year 2022 that he will never forget. It started with my first vacation since the outbreak of COVID after celebrating Christmas with my family in Germany.
"Stuck" for 3 weeks in quarantine in my holiday apartment on the beautiful Greek island of Mykonos, followed by 3 more days in a hotel in historic Athens, the COVID set the tone for the beginning of the year with restrictions and more losses.
Slowly witnessing a resilient industry fighting for survival, and turning this fight against COVID with more vaccination rules in place to make it COVID-free has not worked. Allowing the world to accept the pandemic and live with it – seems to work better, especially after widespread vaccination.
The Philippines Department of Tourism that hosted the World Travel and Tourism Council (WTTC) Summit in April 2022, when COVID was still a huge threat to this ASEAN country, took a brave step to bring the world together. For the land of Mabuhay, it was a steep investment to welcome the world of tourism leaders to its shores. It laid the foundation for communication and resilience so that the travel and tourism sector can stand together.
The second WTTC annual summit last month (November 2022) in Riyadh, Saudi Arabia was able to build on the achievements of the Philippines and not only brought tourism to the next level, but catapulted it into a bright future.
For me, Saudi Arabia was another very different experience. I wondered, why would anyone visit KSA? Click here for my presentation. It couldn't be just for the Camel chocolate.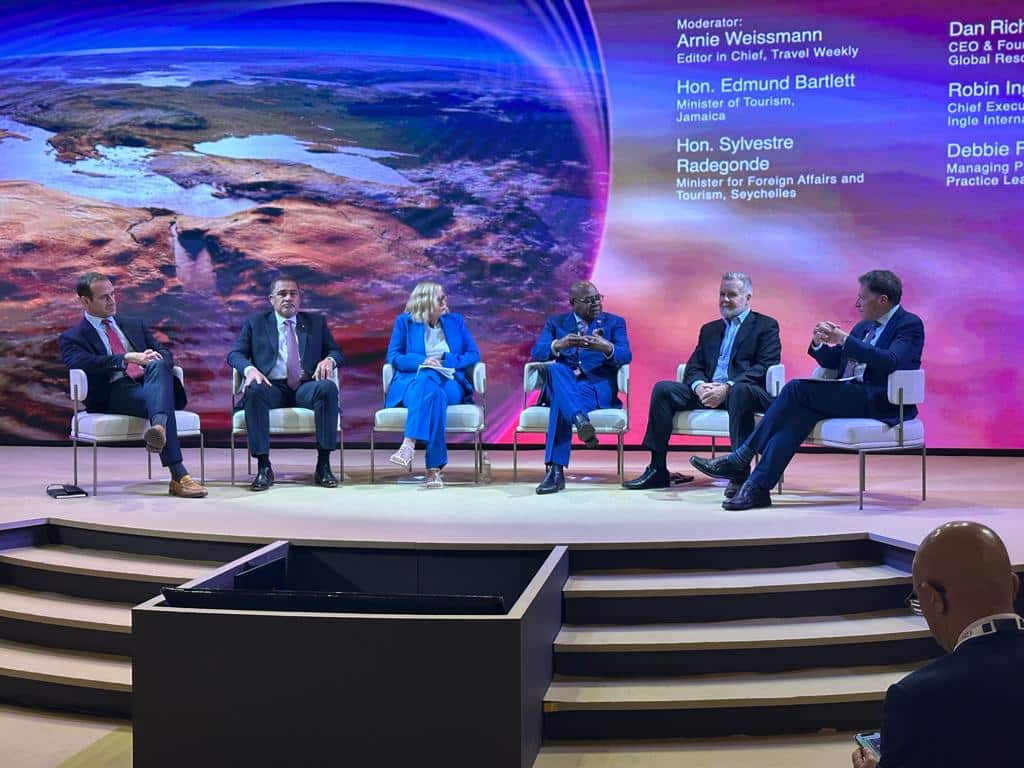 Speaking as the founder of Tourism Resilience Day, Jamaica's Tourism Minister, the Hon. Edmund Bartlett was able to push his new Jamaica-founded Global Tourism Resilience & Crisis Management Center (GTRCMC) with new satellite locations around the globe.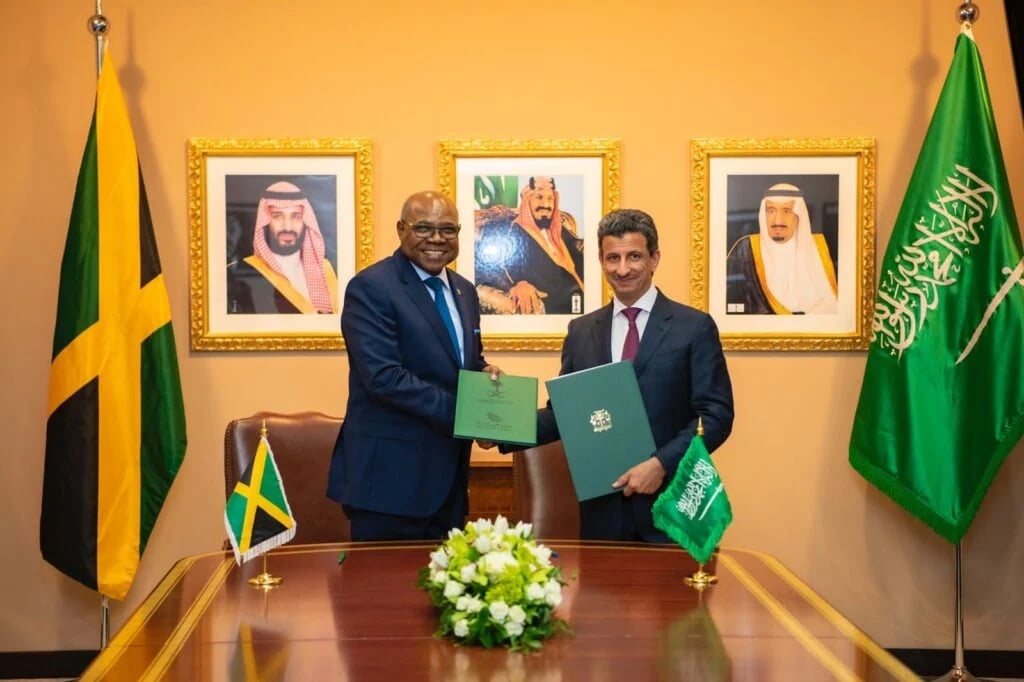 The Saudi Tourism Minister, Ahmed Al-Khateebbecame a guardian of this global industry and has the billions of dollars needed not only many tourism economies from going under, but also the World Tourism Organization (UNWTO) and World Travel and Tourism Council (WTTC), which is a second home.
Saudi Arabia invests by hiring the most famous people this industry has to offer; implement the best global tourism brands in its growth plans; and including programs on tourism and climate change, investments, and mega projects. The new top adviser to the Saudi minister was known as the most influential woman in global tourism, former CEO of WTTC, and Minister of Tourism for Mexico – Gloria Guevara.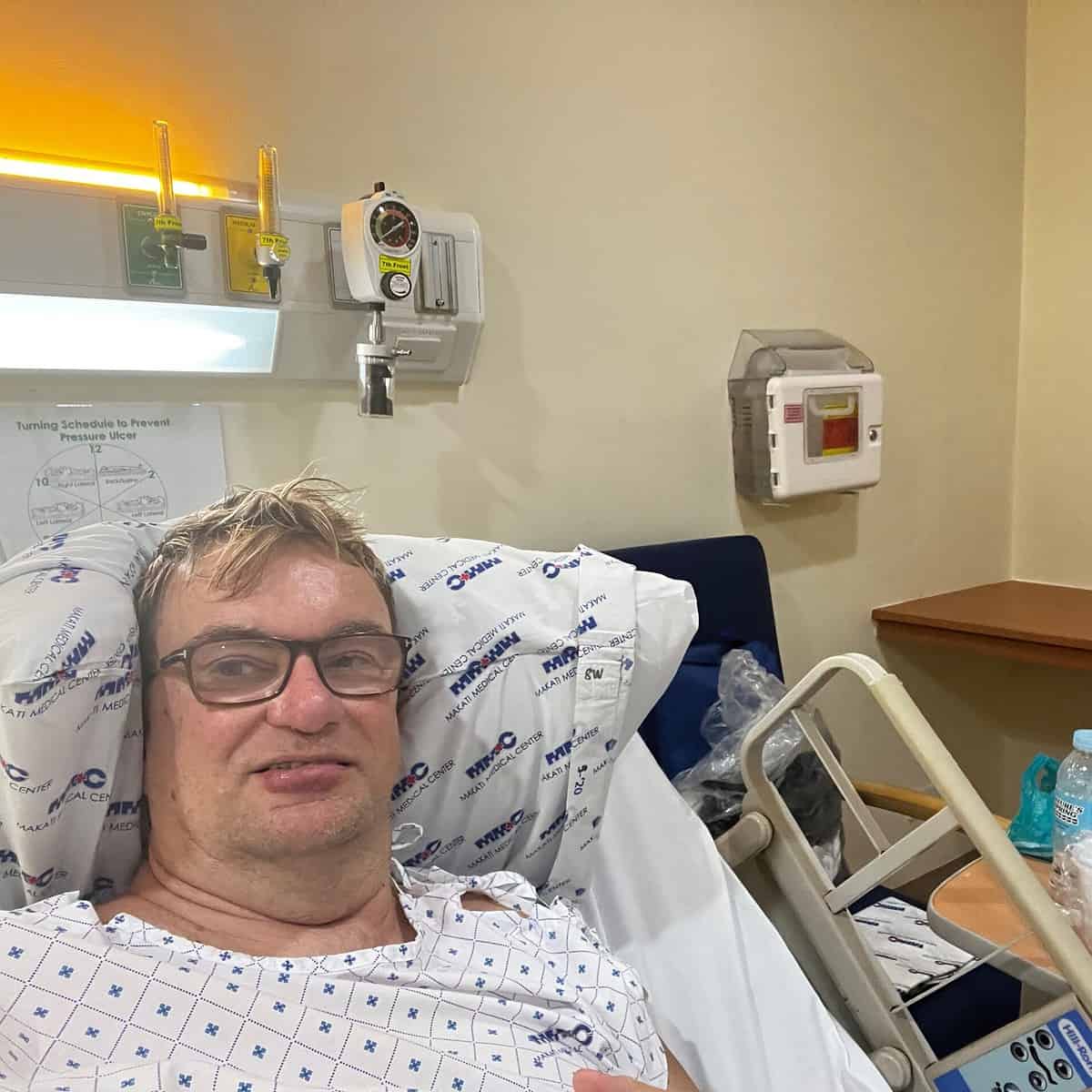 For me personally, the Philippines was a life-changing experience because in Hawaii I caught a flesh-eating bacteria that attacked my leg after I landed in Manila, I was admitted to the Makati Medical Center in Manila. Here I witnessed who the real heroes in this world really are, and I understand why the Philippines would be the ultimate global medical tourism destination.
They are the health workers, specifically, the Filipino doctors and nurses who have done a world-class job with a smile and a soul behind every move.
I've also noticed our community of travel industry leaders coming together, and so many have shown how much they care. I want to thank the Manila Marriott Hotel for not paying for the nights I occupied their room and stayed in a hospital, and I want to thank the nurse that the World Tourism Network made a hero. Here is her story.
It is an experience I will never forget. It confirms that tourism is a business of peace, friendship and cooperation. SKAL has rightly said that its organization is built on its members "doing business among friends." The SKAL Summit in Rijeka, Croatia in October was an event of fun, relief and hope.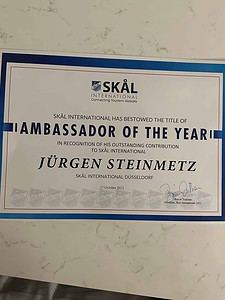 I was proud to receive a SKAL Ambassador of the Year award in recognition of outstanding contributions.
Traveling to 27 countries on 6 continents this year, the hunger for travel and tourism has surpassed the fear of COVID-19. It seems that no one felt really threatened anymore.
With a pastry shop in busy and sunny Innsbruck, Austria; drive in my AVIS rental car from Croatia, via Italy, Slovenia, Bosnia Herzegovina, Montenegro, Albania to Serbia; Staying in Düsseldorf, Germany, at the International Film Festival in Marrakesh, Morocco after a very busy World Travel Market WTM trade fair in London, experiencing a new Saudi Arabia; met good friends including Mr. Tourism himself, Dr. Tabel Rifai, at his house in Jordan; had a fantastic time and a birthday party in Bangkok, Thailand, made 2022 a year of travel, resilience and new experiences.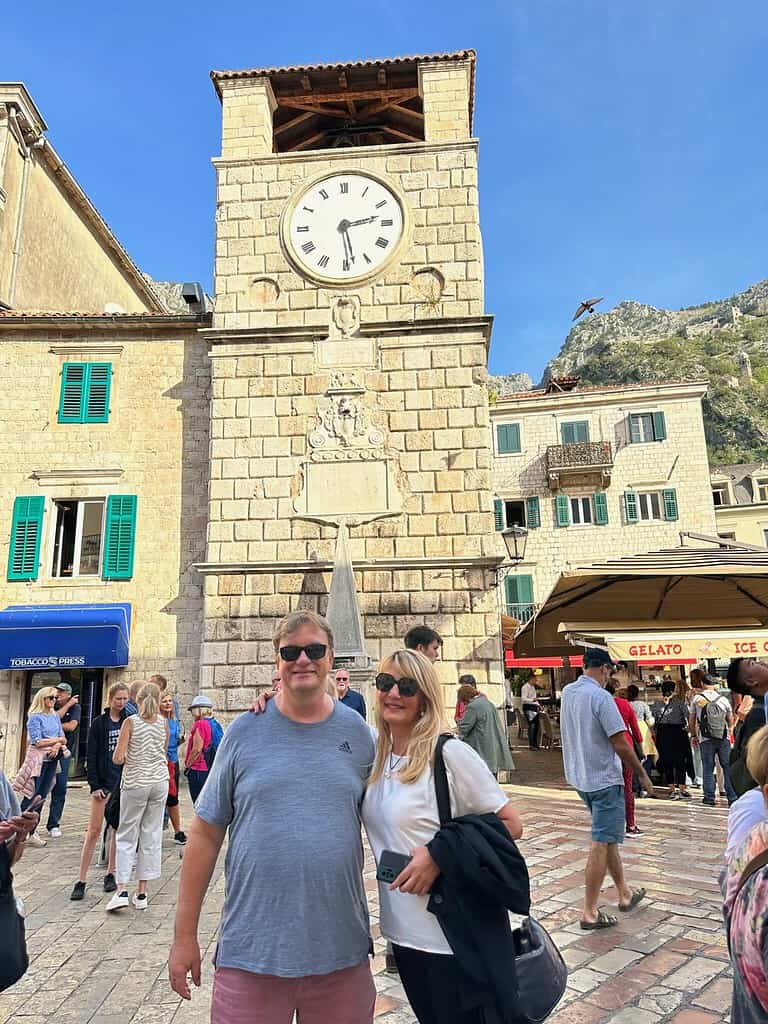 Especially meeting my new good friends that I met through our WTN Rebuilding Travel discussions during COVID on Zoom, the Director of Tourism for Montenegro Aleksandra Gardasevic-Slavuljica, and Professor Snežana Štetić, in Serbia was a privilege. More in my New Year article remember the most important people in tourism.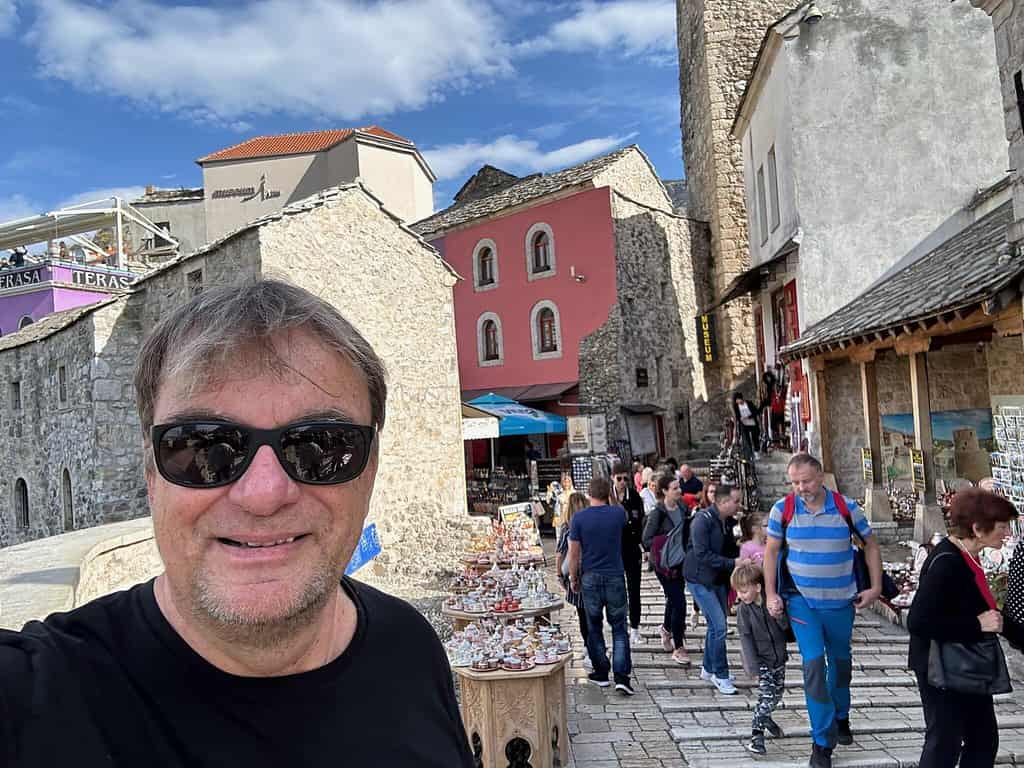 2022 turned out to be a game changer.
I learned about the lack of preventive health care in the United States and opportunities for medical tourism in the Philippines, Serbia, and Germany.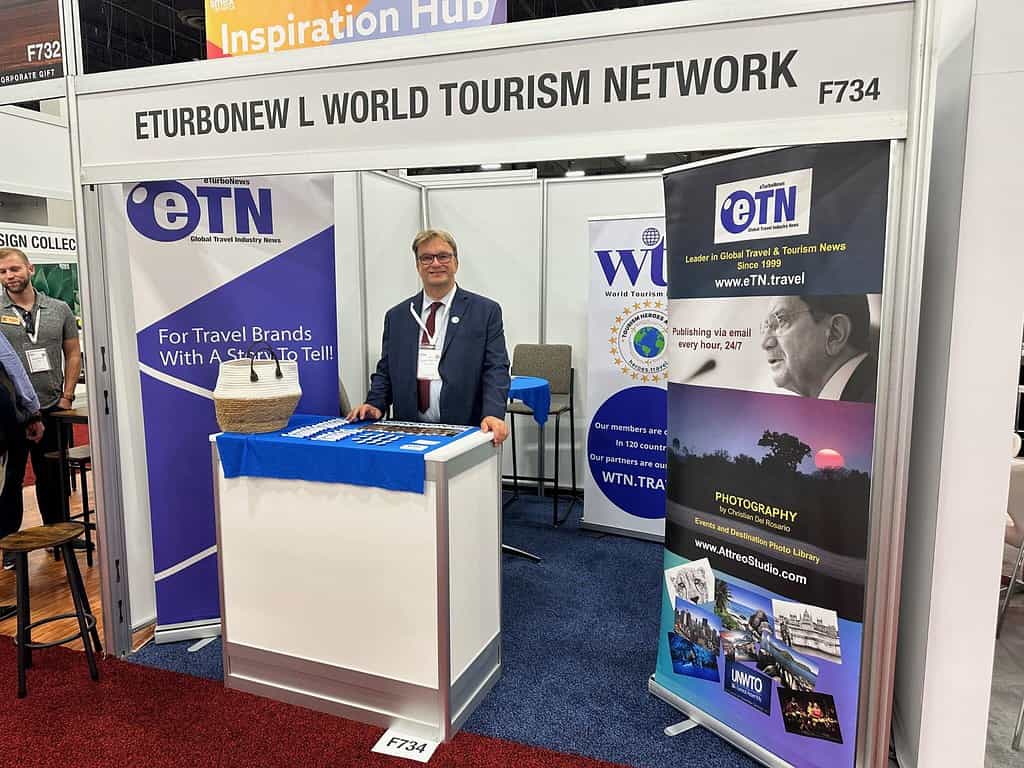 IMEX America in Las Vegas and the World Travel Market in London this year made it clear that the meeting and incentive market is no longer handled only on Zoom and was back in full force.
The Caribbean Tourism Organization meeting in the Cayman Islands brought excitement and a call for unity back to a tourism-dependent region of the world.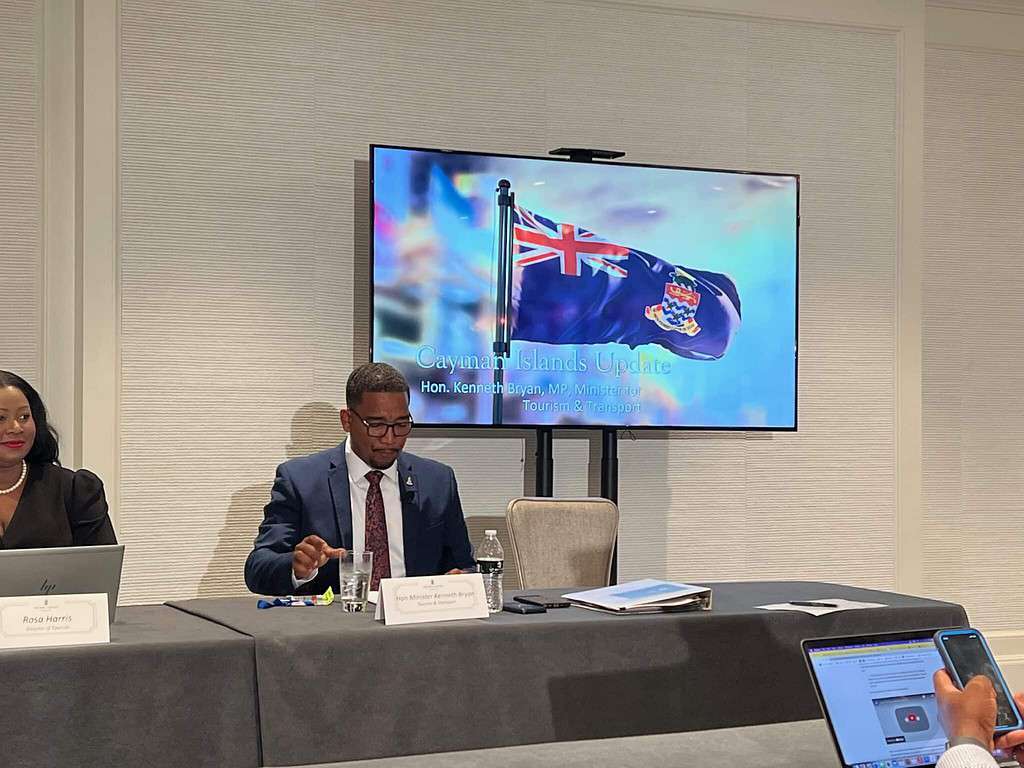 Tourism is alive and kicking back, and so is eTurboNews. Thanks to our dedicated staff, who worked 24/7 for more than 2 years on a reduced salary, we all did the worst, stayed strong, motivated and became even more influential.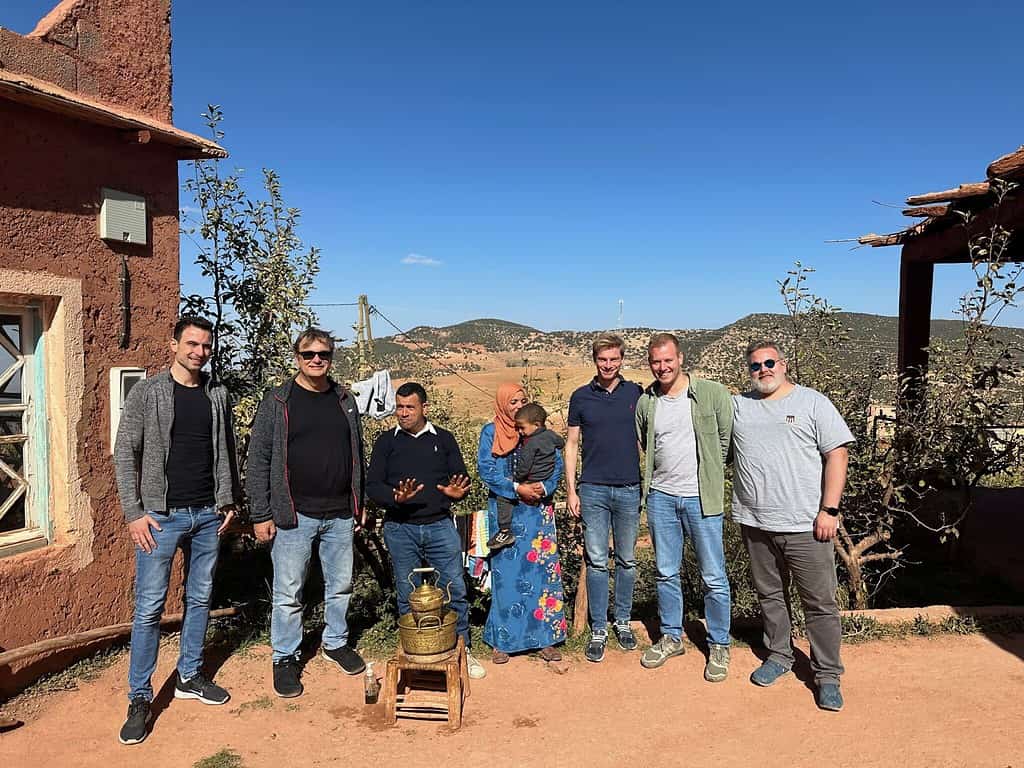 If not for our friends, the tourism councils of Jamaica, Seychelles, Malta, Bahamas, Barbados, Guam, Jordan, Montenegro, Hamburg, Uganda, South Africa, Eswatini, and loyal supporters, including Sandals Resorts, SunX, Reed Expo, IMEX , Saudi Airlines, The Bradford Group, WTTC, UNIGLOBE among others, eTurboNews has also fallen victim to these difficult times.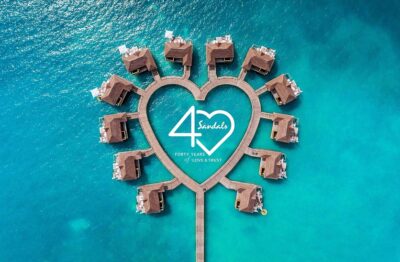 The people in the travel and tourism industry are the real doers, and those who have survived the economic challenges of this pandemic are the real leaders.
We will list our personal tourism heroes for 2022 in a special feature article before the New Year.
The pandemic dropped our trade readers from 230,000 to 170,000 but increased our non-trade readers from 150,000 to more than 2 million.
Reconstruction travel was our discussion born because of COVID and was the foundation of the World Tourism Network (WTN).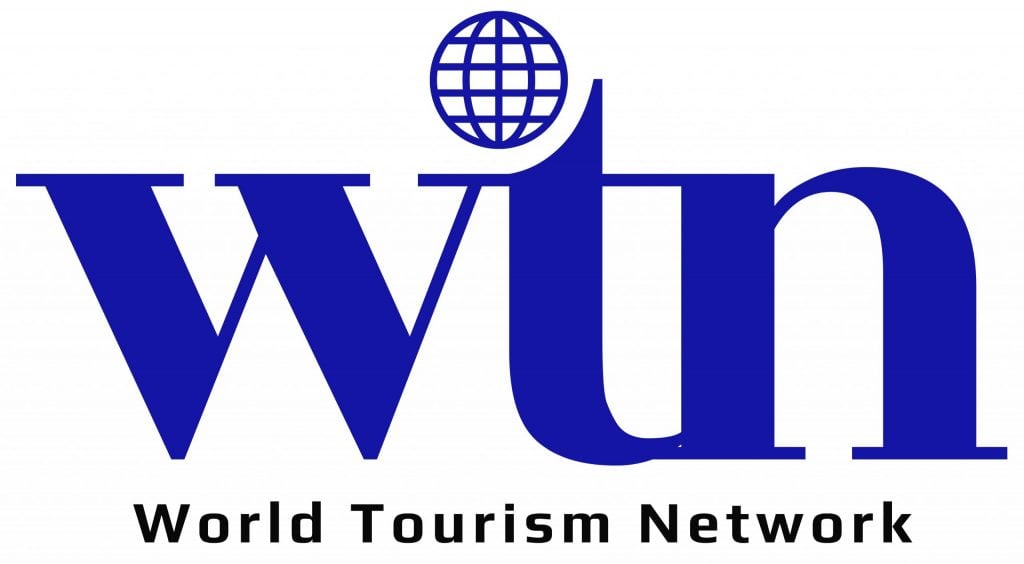 With more than 1,000 members in 128 countries, WTN has become relevant in the industry, and our goal to speak for the medium and small companies of the world is a reality on so many fronts.
In particular, I would like to thank Anita Mendiratta, who contributed to eTurboNews when our publication co-founded the CNN Task Group and was the top advisor to former UNWTO Secretary General Dr. Taleb Rifai. She became the special advisor to the current General Secretary Zurab Pololikashvili and never lost her kind and wise words handling the social media accounts for her boss.
Ring in the New Year from my beautiful home, the Aloha State of Hawaii will open the doors to an even better future. Our first World Tourism Network Summit in September in Bali, Indonesia will be our focus.
May I also add a word of caution not to take today's sold out hotels and crowded planes, and overwhelmingly positive outlook research studies for granted?
A UNWTO General Secretary, who tried everything to ban eTurboNews from attending the press events, did not succeed. We made more "secret" friends who asked to remain anonymous in the organization than ever before.
Inflation, an energy crisis and a war in Ukraine, along with just-released indications of a weaker Christmas and New Year season in destinations such as Hawaii, should indicate how fragile many forecasts for further growth are.
We are doing well now, and 2023 will shed light on how our sector will actually continue to evolve with so many factors playing into the mix.
Guam has a good approach, ringing in 2023 with a drone show. After all, Guam is where America 2023 begins.
Happy New Year, and for those who celebrate Christmas, Merry Christmas to all loyal eTurboNews readers, Aloha!
Jürgen Steinmetz
Verlag eTurboNews
Related news
Saudi Arabia's Aseer region to host first Investment Forum News, Tourism, Travel Wire News|
Uganda tour operators make desperate appeal News, Tourism, Travel Wire News|
Burna Boy, Cardi B & Offset Boost Jamaica as Number 1 for Music News, People, Tourism, Travel Wire News|
China opposes and fears a Korean unification country | Region, News, Trending|
Florida resort welcomes Canadian tourists USA|
Condor takes its first Airbus A330neo tourism |
Keep your dog safe and stress-free on the flight News, People, Tourism, Travel Wire News, Trending, USA|
Bali Hotels Association makes a strong start to the New Year News, Tourism, Travel Wire News|
Solomon Islands tourism better than expected tourism |
Americans Plan to Travel in 2023 Despite Inflation and Rising Costs News, People, Tourism, Travel Wire News, USA|