SkyTeam, the global airline alliance, has appointed Patrick Roux as its new CEO and Managing Director, effective October 1, 2022.
An industry veteran with over 30 years of experience, Patrick joins SkyTeam from the Air France-KLM group, where he has spent the last 15 years working at senior level in key strategic and operational leadership roles, most recently as Senior Vice President Alliances. In this role, he was responsible for overseeing Air France-KLM's strategic partnership activities, including commercial offerings in various markets through more than 80 joint ventures and codeshare agreements.
"We are delighted to welcome Patrick on board as SkyTeam's new CEO/Managing Director. He joins the alliance at an important time and we are absolutely confident that his deep experience will help us continue to build the alliance of the future as we remain focused on delivering a seamless travel experience," said Walter Cho, Chairman by SkyTeam.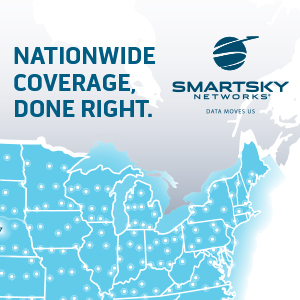 Kristin Colvile, outgoing CEO and Managing Director of SkyTeam, whose successful 4-year tenure is coming to an end, will return to Delta Air Lines. During her tenure, Kristin led a strategic transformation that saw SkyTeam develop industry-leading technology that enables over 600 million customers to travel seamlessly on SkyTeam airlines.
She also led SkyTeam through the pandemic, including the launch of SkyCare&Protect, a suite of personal health protection measures coordinated across the alliance. Recently, Kristin leveraged the value of the alliance platform to focus on sustainability and launched the first SkyTeam Sustainable Flight Challenge. Her tenure comes to an end as SkyTeam welcomes Virgin Atlantic as its first new member in 8 years.
"On behalf of my colleagues at SkyTeam, I would like to thank Kristin for all of her hard work and dedication over the past four years in overcoming the challenges of the pandemic to lead SkyTeam's transformation into a more agile, digitally focused, values-driven organization . We wish her all the best in her new responsibilities at Delta Air Lines," said Mr. Cho.
About SkyTeam
SkyTeam is dedicated to enabling a seamless customer experience, with all members working together to connect millions of passengers across an extensive global network. The members are Aerolineas Argentinas, Aeromexico, Air Europa, Air France, China Airlines, China Eastern, Czech Airlines, Delta Air Lines, Garuda Indonesia, ITA Airways, Kenya Airways, KLM Royal Dutch Airlines, Korean Air, Middle East Airlines, Saudia, TAROM, Vietnam Airlines and XiamenAir.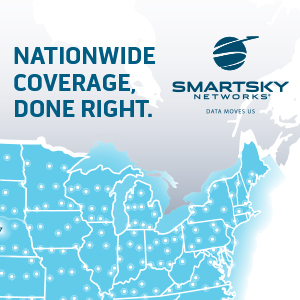 Patrick Roux Biography
Patrick Roux is SkyTeam's new CEO/Managing Director, effective October 1, 2022.
Previously, he was Senior Vice President Alliances at Air France-KLM since January 2016. His airline experience spans more than 30 years since he joined Air France in the early 1990s. He spent half of these years at management level in core functions of the industry and held strategic and operational management positions. Patrick is familiar and comfortable in an international environment, having been responsible for international markets and working in different countries during his career.
Patrick's role included overseeing Air France-KLM's strategic partnership activities to maximize the group's profitability as well as commercial offering to various markets through more than 80 joint ventures or codeshare agreements. Patrick was a key contributor to the development of the transatlantic joint venture with Delta, a strategic partner of Air France-KLM and other airlines (ITA, Virgin, etc.). He serves on the steering committee of several JVs and serves on the boards of several of our key partners' boards.
In September 2010, Patrick was appointed SVP of Air France-KLM Americas in New York, where he managed to optimize the structure of the region by maintaining and growing the profitability of the Americas. His attention was on sales, operations, but also maximizing synergies with DL through the transatlantic JV and negotiations with the unions.
In addition to the success of his experience in the Americas, Patrick was appointed manager of the Asia Pacific region, where he held the SVP position until December 2015, with significant results such as the implementation of joint ventures with the Chinese partners.
Patrick previously held the position of Senior Vice President Marketing at Air France and then for the Air France-KLM group. During this time his focus was mainly on the customer experience and the merger between Air France and KLM: launch of Flying Blue, design of the dual branding strategy with KLM and positioning of the KLM brand, development of ancillary sales etc.
Prior to that, Patrick was Head of the Office of the Chairman and CEO for two years and Vice President of Price and Revenue Management for four years at Air France.
Patrick graduated as an engineer from the Ecole Nationale Supérieure des Telecommunications in Paris in 1989. He is married and has three daughters.
Selected image credited to SkyTeam