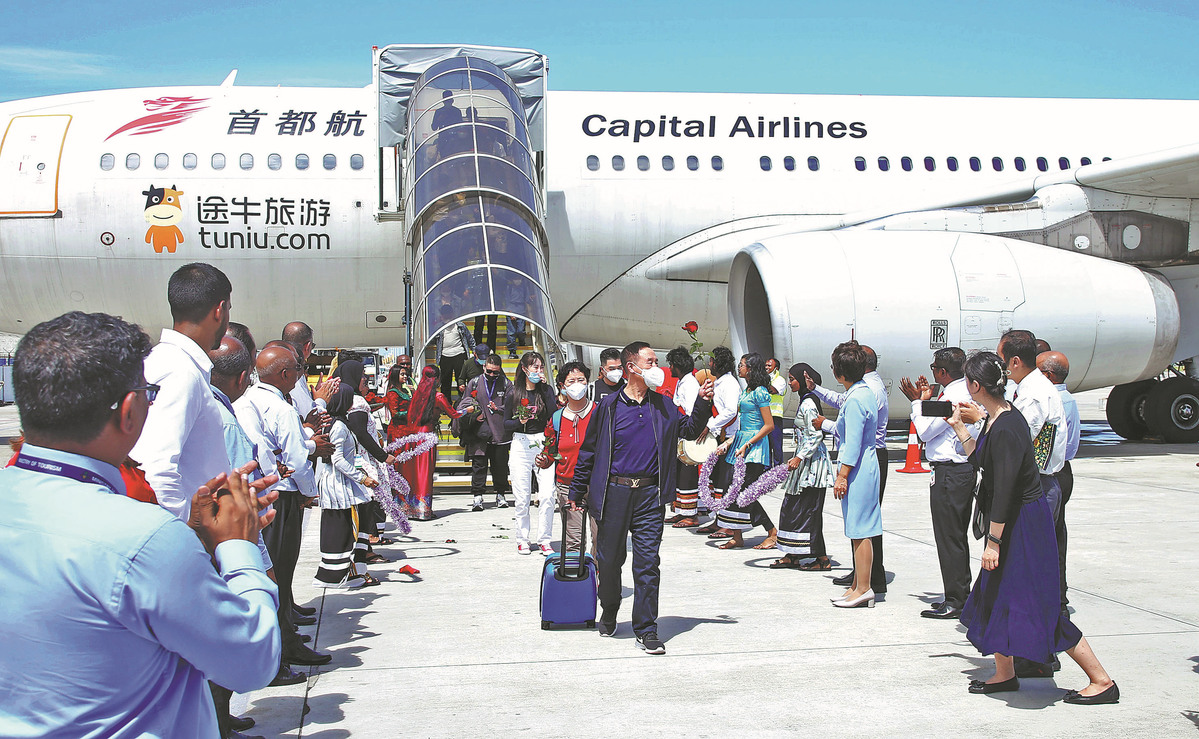 China will resume group travel to a select group of countries early next month, according to the Ministry of Culture and Tourism.
The ministry said in an announcement on its website on Friday that a pilot program will take effect on February 6 to allow travel agencies to open outbound group tours for Chinese citizens to 20 countries – Thailand, Indonesia, Cambodia, the Maldives, Sri Lanka, the Philippines , Malaysia, Singapore, Laos, United Arab Emirates, Egypt, Kenya, South Africa, Russia, Switzerland, Hungary, New Zealand, Fiji, Cuba and Argentina.
Travel agencies will also be allowed to offer flight and hotel packages to tourists starting at the same time, according to the notice.
The decision was made at the request of the Foreign Affairs Panel of the State Council Joint Prevention and Control Mechanism, the country's top COVID-19 response task force, and was based on considerations on COVID-19 control measures and socioeconomic development, the ministry said.
The notice stipulates that tour organizers strictly follow official COVID-19 measures at home and abroad. Tourists are asked to ensure that they are not infected with the highly contagious disease before boarding flights, take care of their own safety and health and follow local COVID-19 rules during the trip, and comply with epidemic prevention requirements after returning to their hometown to be. .
On the social networking platform Sina Weibo, many micro-bloggers said in the comments about the news that they like to travel overseas. A user called Elegance of Snow Lotus wrote, "I'm going to travel around the world," while another, who goes by the name Bryant Manbahun, said, "I took my passport out of the box."
The National Health Commission announced on December 26 that China will begin the quarantine requirement for international arrivals from January 8 as it downgrades the management of COVID-19 from Class A to Class B.
Data from Trip.com, a major tourism platform in China, showed just half an hour after the announcement was made, the search volume for issued airline tickets and overseas hotels reached a three-year high on the company's search engine.
In 2019, the Chinese made 155 million trips, according to data from the Ministry of Culture and Tourism.