Orlando International Airport (MCO) has officially opened Terminal C to the public. After nearly five years of construction and decades of planning, the new $2.8 billion project was welcomed by many.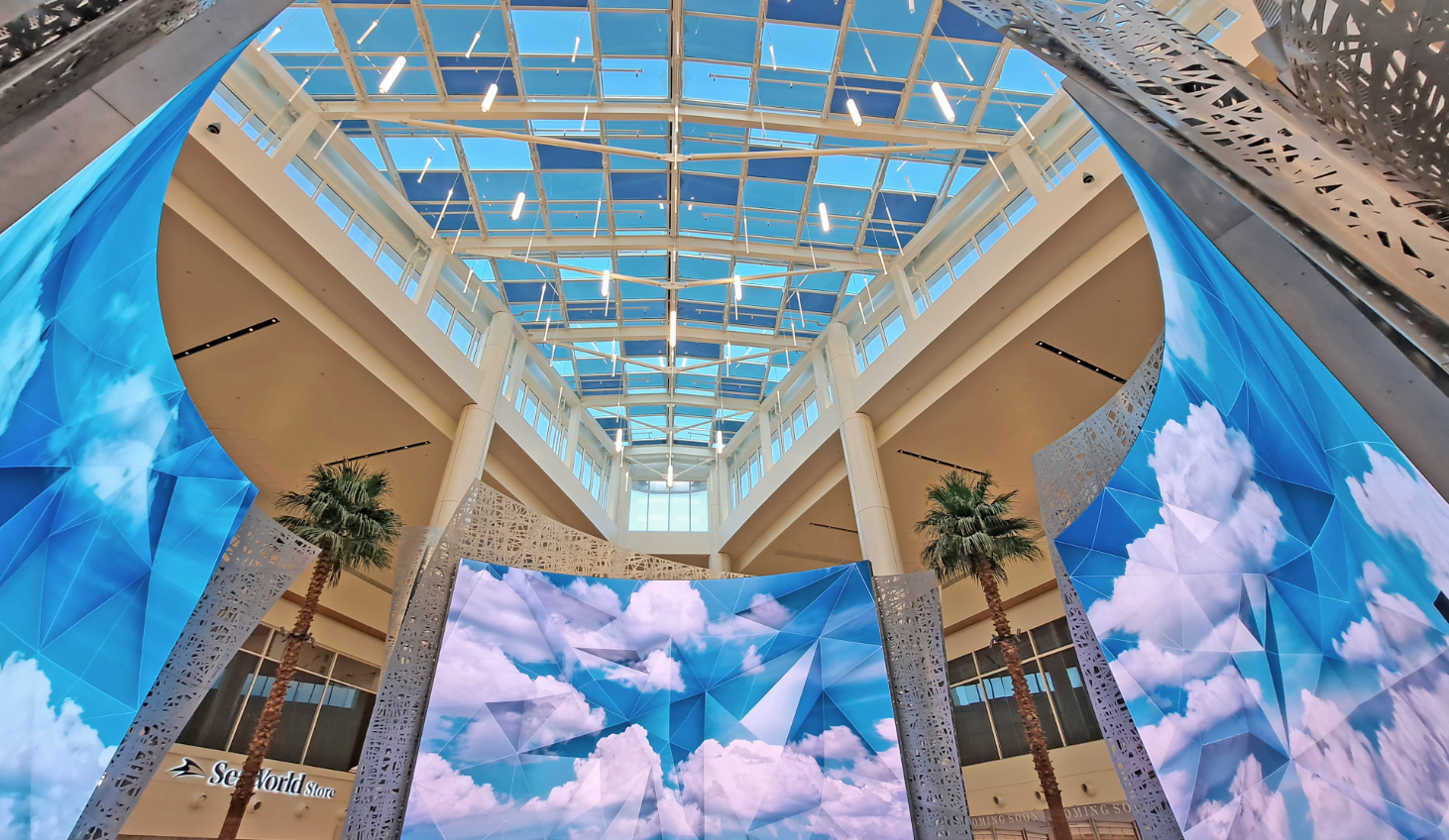 Orlando International Airport opens a new terminal
The airport is considered the gateway to the most visited travel destination in the United States. The first flight to land in Terminal C was an Aer Lingus flight from Manchester, England. Passengers onboard were delighted with the modern expansion of Orlando International Airport, which now has 15 additional gates to increase MCO passenger capacity by 25 percent, or 10-12 million passengers per year.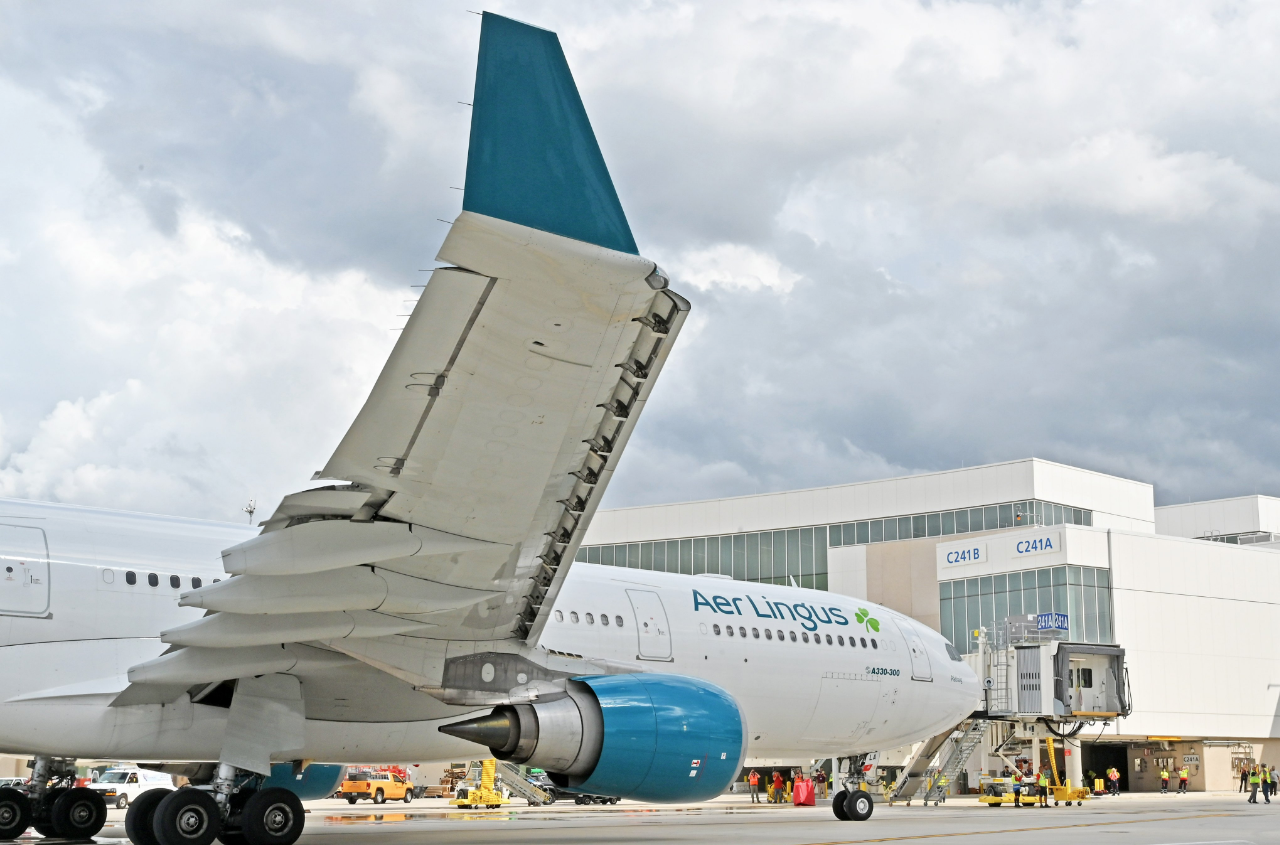 Greater Orlando Aviation Authority Chief Executive Officer Kevin Thibault was delighted to celebrate the long-awaited opening of the terminal.
"This day has been a long time coming, but we're finally here. Terminal C is open and what a benefit it is for the community," he says.

"This state-of-the-art terminal is leading the way to a truly intermodal future for all of Central Florida, where passengers can board a plane, train or car from one location. Today the vision has become reality."
What offers are there in Terminal C?
If you're traveling on Aer Lingus, Azul, British Airways, Caribbean Airlines, Emirates, GOL, Icelandair, JetBlue, Lufthansa, or Norse, you can expect to depart from Terminal C 22, alongside Caribbean Airlines, which begins operations September 30 will. It is estimated that the annual economic impact of the ten Terminal C airlines to Central Florida will exceed $5.6 billion.
Here you can experience 15 gates accommodating up to 20 aircraft, state-of-the-art RFID (radio frequency identification) tags on all bags, robotic early baggage storage (the first in the world), first international baggage arrival area, automated TSA screening lanes, more than 1000 video screens provide directional and flight information and 33 retail and food and beverage concepts including local and national brands. The airport is also known for its use of natural light, unique architecture and modern technology, especially updated facial recognition technology with biometric boarding processes.
Key attractions throughout the airport include the large-scale video installation "Windows on Orlando," which features panoramic images of scenes from the surrounding area, an art installation by Gentilhomme that allows for visitor interaction through outward-facing cameras, and artwork from the Orlando Museum of Art, and Full Sail University.
Starting next year, Terminal C will also feature a new Orlando Station. Currently 83% complete, Brightline is a high-speed rail service connecting passengers with 170 miles of rail lines, allowing for easy travel from the airport to key destinations like Miami or Tampa.
Orlando's theme parks are not forgotten
Orlando is widely known for being home to major theme parks such as Sea World, Universal Orlando Resort and Disney World. The excitement doesn't have to start upon exiting the airport, however, as these theme parks have opened their own shops in the terminal.
Customers can make their way to Palm Court inside the terminal to find Universal Orlando Resort's brand new store, the second floor of which is dedicated to the Wizarding World of Harry Potter, which even Muggles will find spectacular, including the opportunity for a Photo to pose Hagrid's bike. Movies like Minions and Jurassic Park haven't been forgotten either, as customers can be treated to souvenir walls.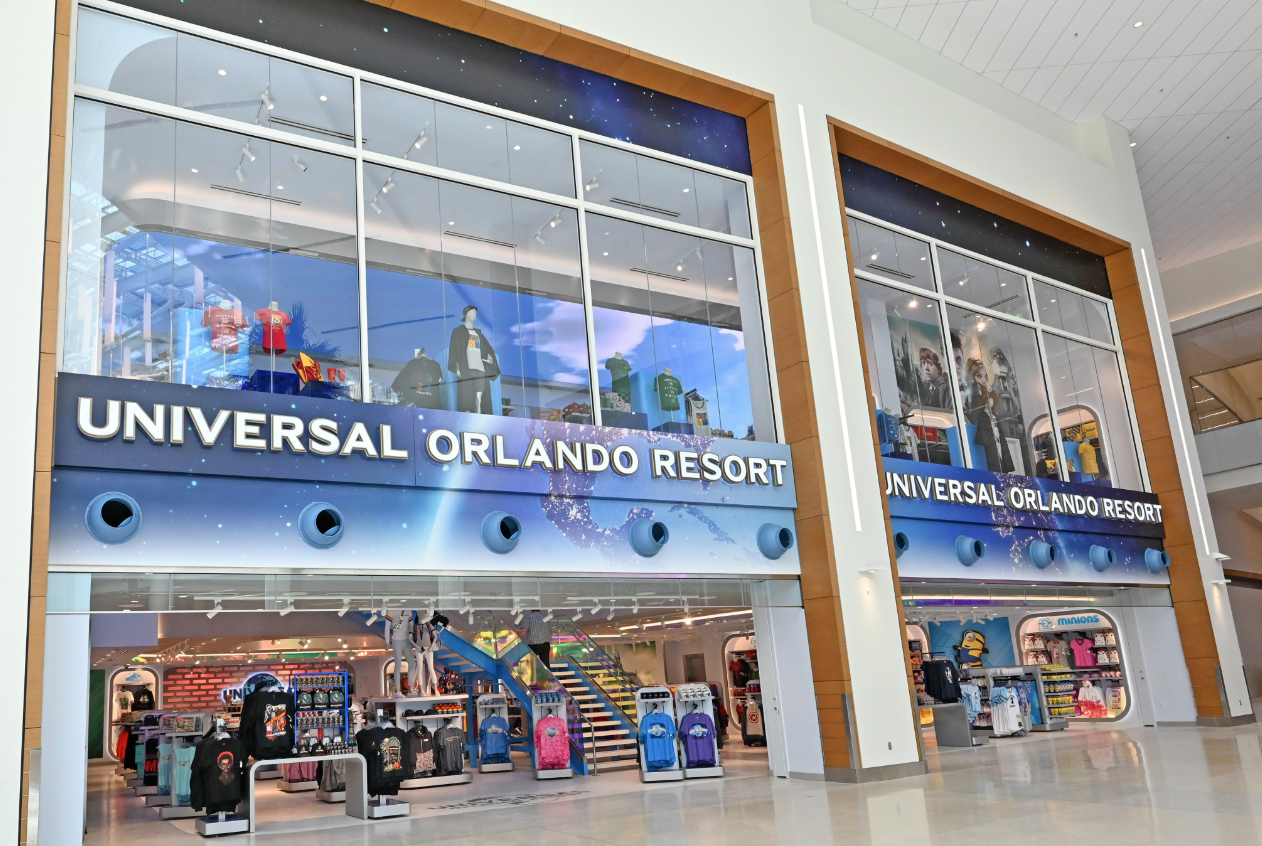 The Walt Disney Store also has something for everyone. The selection of souvenirs featuring your favorite Disney characters is endless, and the store is lined with charming details, including a replica of Cinderella's castle. Another photo opportunity awaits as you put on some infamous ears and smile with Goofy and Minnie in front of the castle. It's definitely a good idea to have some extra space in your carry-on because chances are you won't leave empty-handed!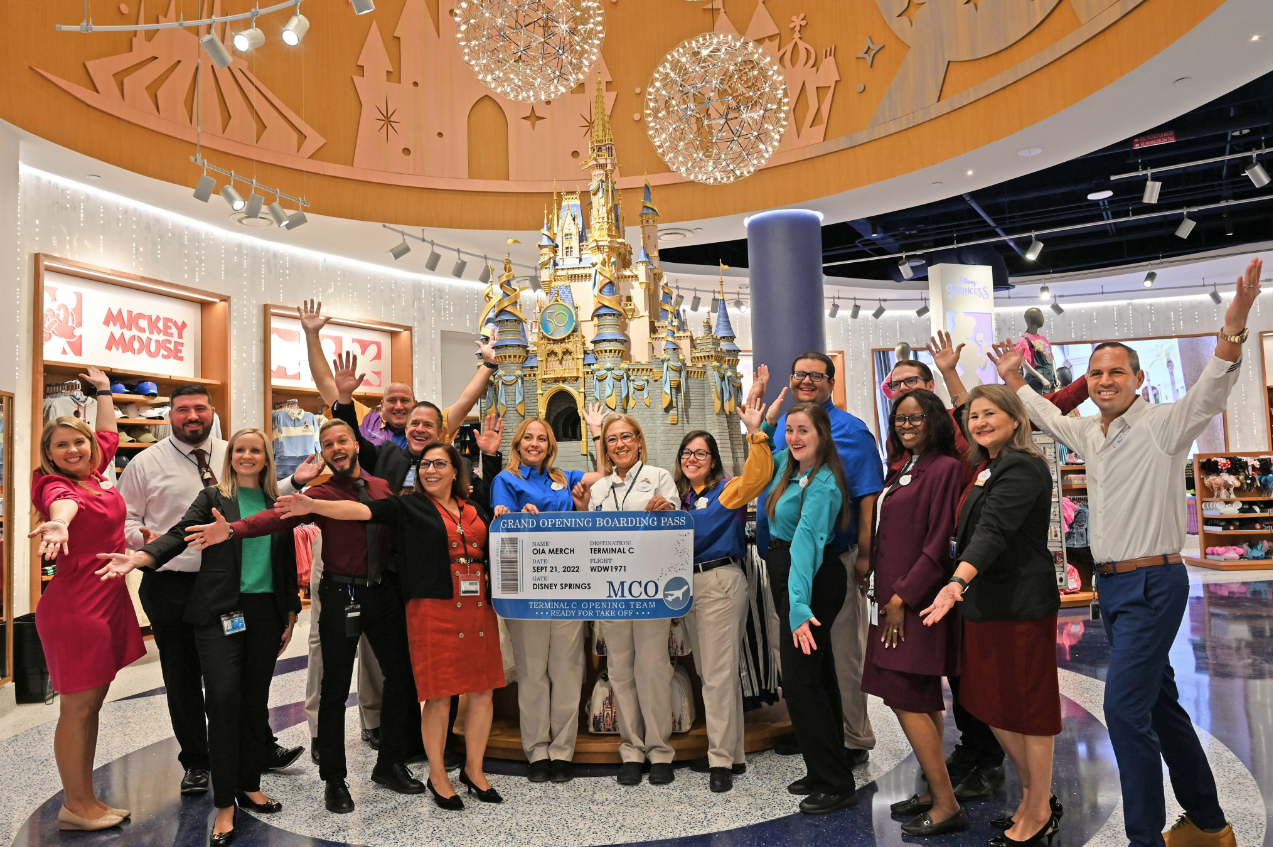 Are you visiting the new terminal? Let us know in the comments below!