Making emission-free flying a reality is one of the greatest challenges in the world of mobility. So why not ditch the plane altogether — and take a luxurious autonomous electric shuttle instead?
The new Volkswagen Group Gen.Travel aims to show how this could become a reality in the future. It's a Level 5 autonomous concept – meaning it's a vision of a machine that's fully self-driving and doesn't have a steering wheel at all.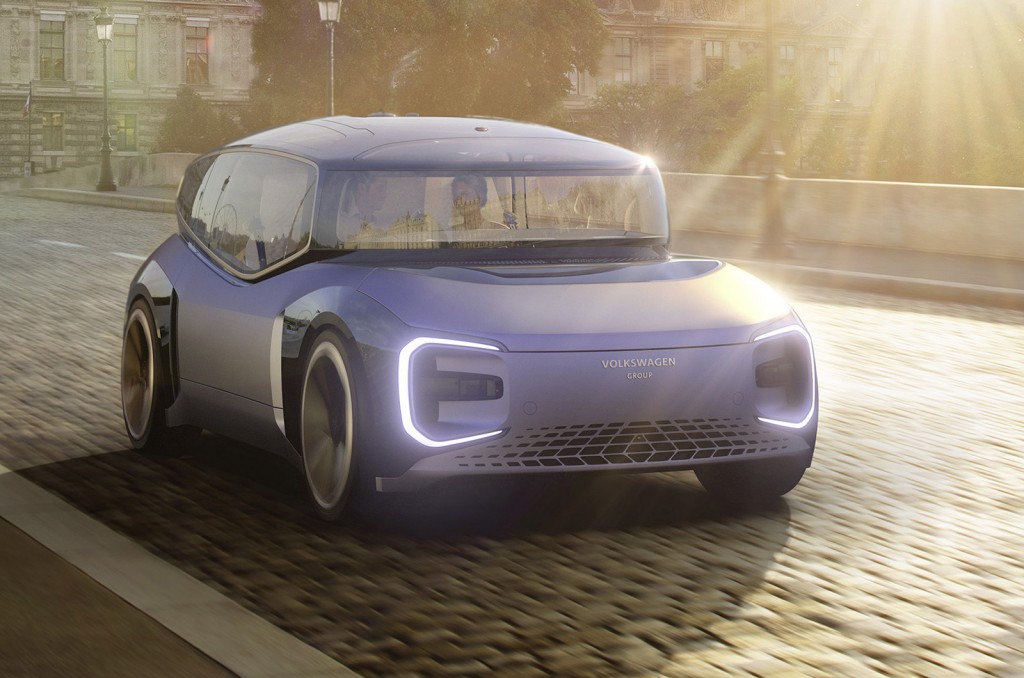 It's a design study prototype that the company describes as a "realistic outlook on mobility for the coming decade." And yes, the company thinks it could replace short-haul flights by being able to drive you long distances while you sleep.
Stay up to date in the world of e-mobility: get our free newsletter
Now you won't be able to buy one any time soon, but the VW Group has said certain features could eventually reach production vehicles.
In particular, the concept dubbed the Innovation Experience Vehicle (IEV) was developed by the entire Volkswagen Group rather than being labeled with one of its individual brands such as Volkswagen, Audi, Cupra or Skoda.
The Gen.Travel is all-electric and features a bold design that aims to fall somewhere between a sedan and an MPV. Unlike some autonomous shuttle concepts, it has a car-like shape, albeit with larger and more rounded glass cabin areas.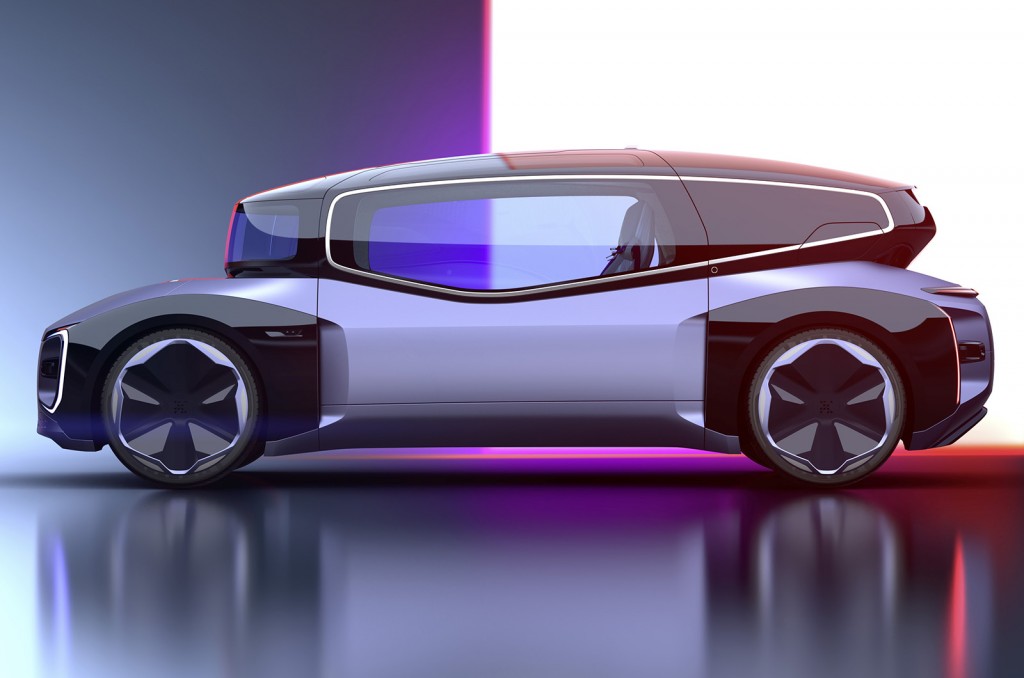 The machine is effectively divided into two parts: the glass cab with a window at the waste level to maximize outside visibility. There are also hinged doors for easier access.
Although Volkswagen hasn't given full technical details of the machine – it's a design study concept, after all – it comes with active suspension and ABS electric brakes, along with an artificial intelligence system that enables platooning, meaning it's possible to drive in convoy with a fleet of other Gen.Travel aircraft.
The interior is described as modular, meaning it can be customized for each type of traveler. It's based on the Mobility-as-a-Service concept: you wouldn't buy one to sit on your ride, you would rent one from a mobility provider for a specific trip or purpose.
Depending on the selected configuration, up to four people can be accommodated in different layouts. For example, a business trip might include four seats with a large table in the middle, complete with dynamic lighting designed to alleviate travel sickness.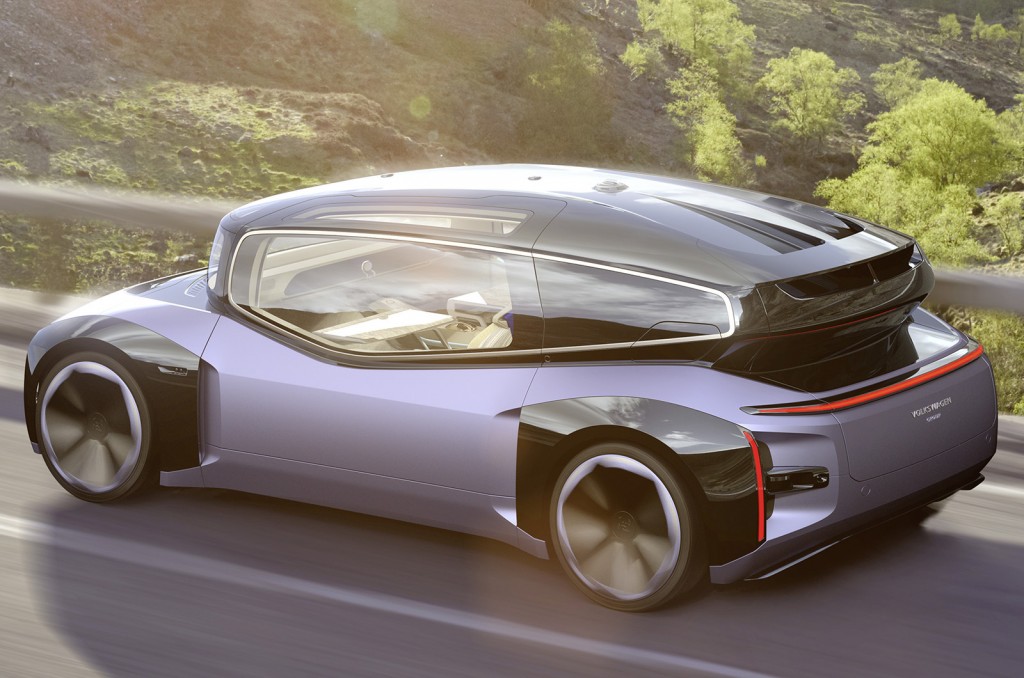 Another option could be an overnight facility that would include two seats that could fold into flat beds. In this mode, the lighting system could be adjusted to affect melatonin production to help passengers wake up more naturally.
Nikolai Ardey, Head of VW Group Innovation, said the machine should show "how our customers can experience the mobility of the future". Ardey adds: "With Gen.Travel we can already experience today what will be possible with innovative technology in the near future. Door-to-door travel taken to a new level. Zero emissions and hassle free."
The machine will make its public debut at the Chantilly Arts and Elegance event in Paris, France.
CONTINUE READING
Subscribe to the Move Electric newsletter
ELECTRIC CARS
Electric Cars News and Reviews
MG 4 revieww
Busted ten electric car myths
Video: Can the National Grid handle a surge in EVs?
e-bikes
E-bike test reports and news
Ducati MG-20 electric bike review
What to look out for when buying an e-bike: Move Electric's top tipsx
The rise of Volt Bikes: "When we came out, people thought we were crazy"
e-MOTORCYCLES
E-motorcycle test reports and news
Maeving RM1 electric motorcycle on test
Q&A: Zapp founders on why electric mopeds are the future
The government plans to ban the sale of new zero-emission motorcycles in 2035
e-SCOOTER
E-scooter news and test reports
Ducati Pro 3 e-scooter review
Animal to upgrade the e-scooter fleet with a smart "parrot"
Q&A: Neuron Mobility's UK boss on e-scooters, safety and helmet selfies
e-WORLD
News from the e-world
Polestar supplies battery technology to electric boat company Candela
Engineering giant ABB is working on an electric Dover-Calais ferry
Aiming high: hot-air balloons are also powered by electricity