As tributes pour in for Sydney teacher Myron Love, who died in a plane crash in Nepal on Sunday, friends and relatives of other victims from around the world are similarly paying tribute to their loved ones, including a Nepali folk singer and a Russian travel blogger. and a British ballet dancer.
key points:
A Yeti Airlines plane crashed in Nepal on Sunday, killing 72 and leaving no survivors, authorities said
Among the dead were an Australian teacher, a Nepalese folk singer, a British ballet dancer and a Russian travel blogger.
Almost 350 people have died in plane or helicopter crashes in Nepal since 2000
Warning: This story contains content that some readers may find disturbing.
Seventy-two people, including four Nepalese crew members and 15 foreign passengers, died when a Yeti Airlines ART72-500 flying from Kathmandu crashed into a hillside near Pokhara, a tourist town below the Annapurna range.
Authorities have since recovered the cockpit voice recorders and flight data from the wreckage, and hope the data they contain will help investigators determine why the plane appeared to suddenly veer to the left as it approached Pokhara International Airport for landing.
Officials in Nepal have released the passenger register for the flight, although some of the identities of those on board have not yet been confirmed.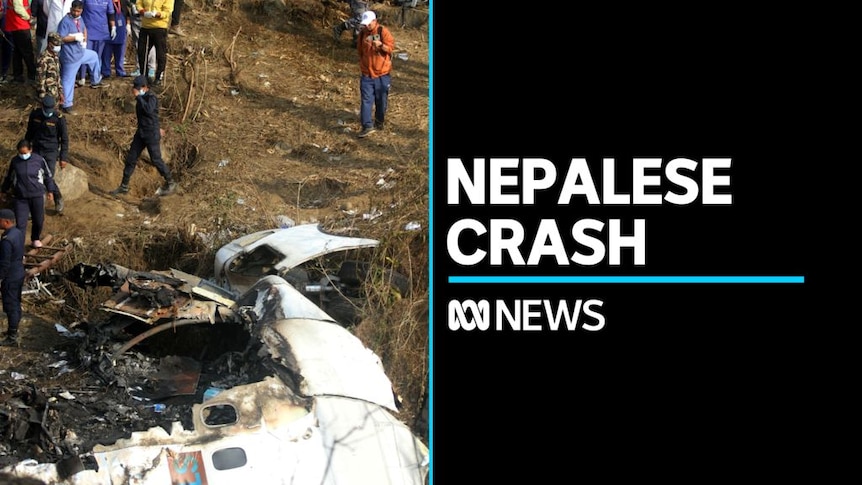 The Nepali victims include a folk singer, a co-pilot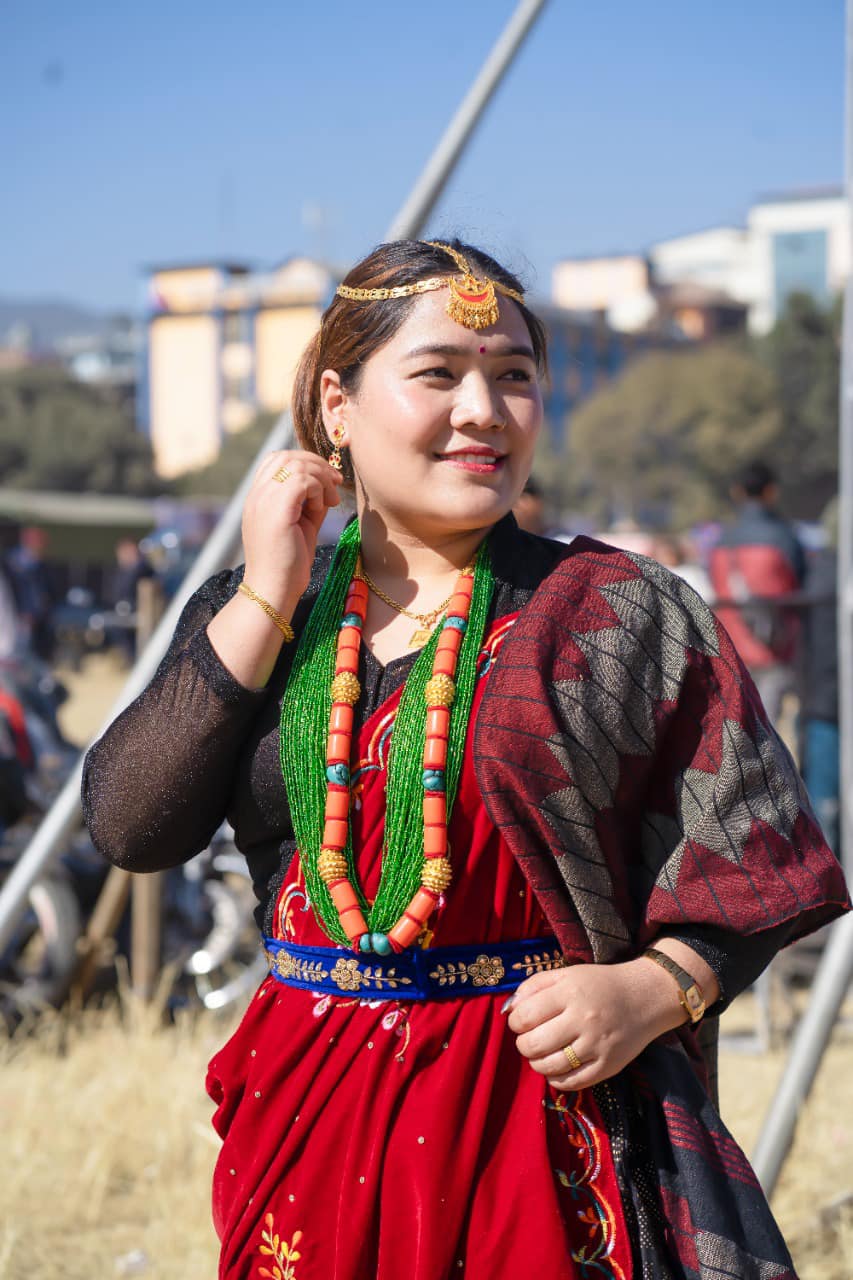 Among the happy Nepalese victims of the crash was folk singer Neera Chantialam, who traveled to Pokhara to perform the next day.
She was known for combining traditional Nepali music with modern social media trends such as lip-syncing, and amassed more than 100,000 followers on her TikTok account.
She posted a message on Facebook celebrating the Nepalese festival of Maghe Sankranti less than an hour before the crash.
Among the Nepali dead was co-pilot Anju Khatiwada, 44, whose husband died in the Yeti Airlines crash in Jumla, Nepal, in 2006.
A spokesman for the airline told Reuters that she obtained her pilot's training in the United States with the insurance money from her husband's death, and has more than 6,400 hours of flight time.
Mrs Khatiwada's remains have not been found, the spokesman said.
A relative and close friend of her father told The New York Times that her father asked her not to choose her husband's profession following his death, but she was determined to follow in his footsteps.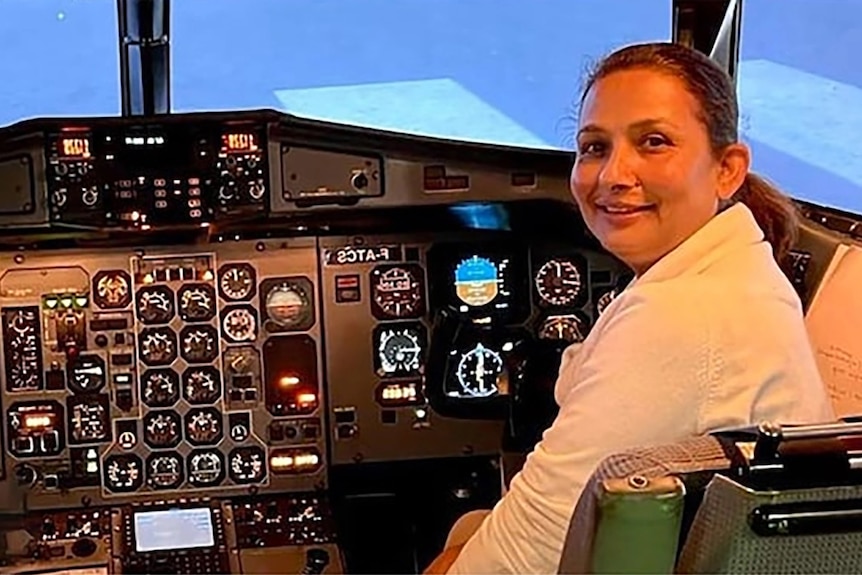 Adventurers among the dead in a stranger crash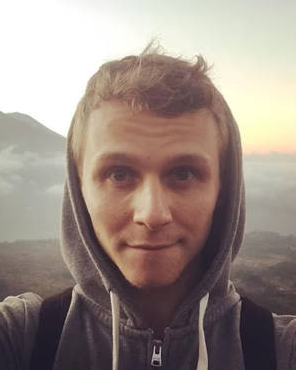 Apart from the Australian, Mr Love, the foreigners traveling on the flight included five Indians, four Russians, two South Koreans and individual passengers from Argentina, Britain and France.
The Brit has been identified as Rowan Creighton, a physiotherapy student and talented ballet dancer from Essex, who danced with the Slovak National Theater and the Finnish National Opera and Ballet.
The passenger register described him as Irish, but the Irish Foreign Office confirmed he was traveling on a British passport.
He died just one day after celebrating his 34th birthday.
Russian travel blogger Elena Benduro, 33, was also confirmed dead in the crash, along with Russian nationals Viktoria Altonina, Yuri Login and Viktor Login.
Ms Banduro was a Moscow-based social media executive who posted upbeat posts about her travels across Asia and Europe on her blog and Instagram account.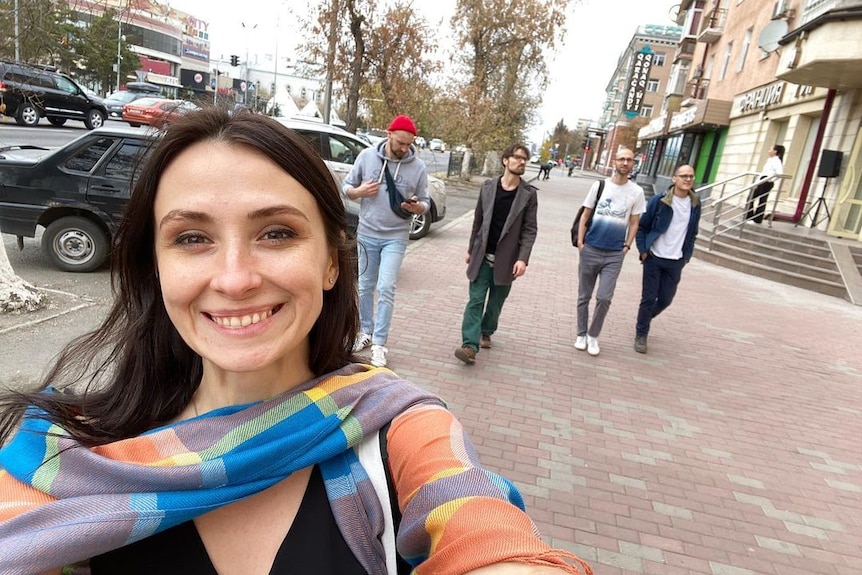 She posted a selfie from her seat on the plane before takeoff, accompanied by a picture of a Himalayan peak and the caption "Go to Nepal!"
Friends and relatives spoke of their disbelief at news of the crash, with one describing her as "the kindest soul".
Russian media outlet Komsomolskaya Pravda reported that Ms. Benduro recently told friends and family that she was three months pregnant.
Among the confirmed dead was also Argentinian Janet Flavacino.
The 57-year-old was the manager of the Suizo Hotel in Neucon, Argentina, and was due to become a grandmother for the first time next month.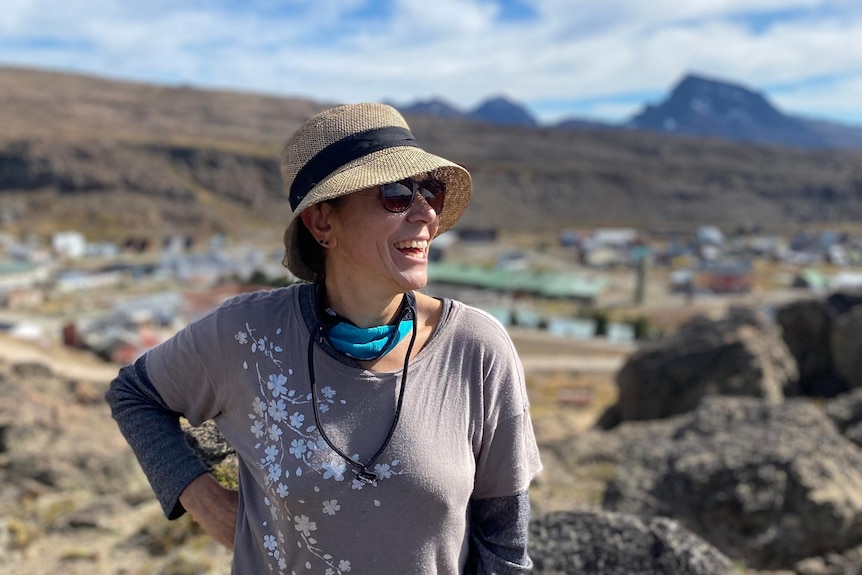 A keen mountaineer, she had been to Nepal with a group of friends and had already visited climbing hotspots including Mount Everest and the Khumbu Glacier before making her way to Pokhara.
Governor Neucon confirmed Janet's death on his Twitter account, while her sister-in-law, Marga Bello, posted a photo of her smiling on a rock to Facebook with an emotional farewell.
"This is how I'm going to remember you Jancita. Love life with your kids and happy in the mountains," Ms. Bello wrote.
"I will always remember you with great admiration."
One of the Indian travelers, Sonu Jaiswal, went to Pokhara with friends to visit a Hindu temple.
He was live streaming the plane landing on Facebook when the crash happened.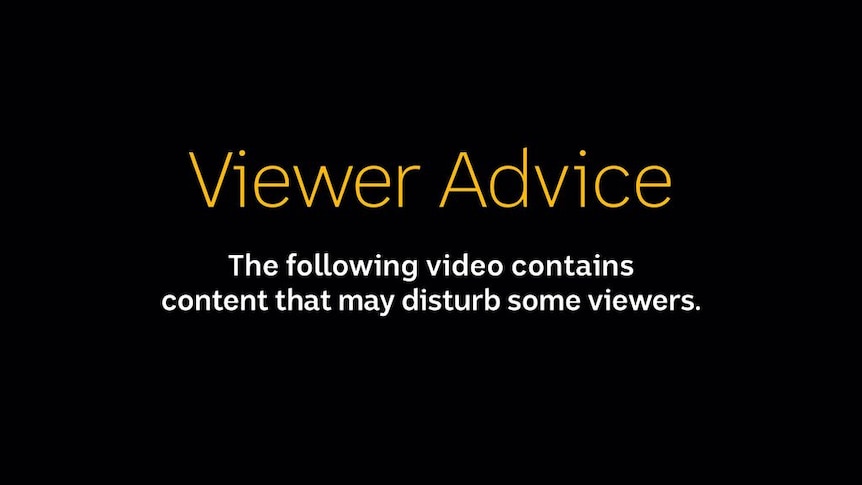 According to flight records, the two Korean victims were believed to be a father in his 40s with the surname Yu and his teenage son.
Their bodies were identified based on their belongings.
Timeline of the deadly Nepal plane crash
Almost 350 people have died in plane or helicopter crashes in Nepal since 2000.
Here is a timeline of these crashes, compiled by Reuters:
May 29, 2022: 16 Nepalese, four Indians and two Germans died on a De Havilland Canada DHC-6-300 Twin Otter that crashed 15 minutes after takeoff from Pokhara, 125 km west of Kathmandu. Operated by the Yeti Tara Air unit, the aircraft made its first flight in April 1979 , according to the flight tracking website Flightradar24
February 27, 2019: Helicopter crashes in bad weather in eastern Nepal, killing all seven on board, including tourism minister
March 12, 2018: 51 of the 71 passengers on board a Bangladeshi airliner operated by US-Bangla Airlines died when it crashed in cloudy weather as it came in to land at the Nepalese capital's hilly airport. It was a Bombardier Q400 series aircraft.
February 26, 2016: Two people are feared dead after a small plane crashed in the Calicut district of western Nepal. It was operated by Kasthamandap Airlines
February 24, 2016: A small plane crashed in bad weather, killing all 23 people on board. The Twin Otter plane, operated by Tara Air, was on a luxury flight
February 16, 2014: All 18 people in a small plane that crashed in bad weather were killed. The Twin Otter was operated by Nepal Airlines Corp
September 28, 2012: A small propeller-driven Dornier plane struck a bird and crashed shortly after takeoff from Kathmandu, killing 19 people, including seven British and five Chinese passengers
September 25, 2011: A small plane carrying foreign tourists to view Mount Everest crashed in bad weather near Kathmandu, killing all 19 people on board. The Beech plane was operated by the private airline Buddha Air
December 16, 2010: A small plane has crashed in the foothills of the Himalayas in remote eastern Nepal, killing all 22 people on board. The Twin Otter was operated by Tara Air
August 24, 2010: 14 people – including four Americans, a Japanese citizen and a Briton – were killed when their small plane crashed in bad weather in Nepal. It was operated by privately owned Agni Air
October 8, 2008: A small Twin Otter plane has crashed in the remote mountains of northeastern Nepal, killing at least 18 people, most of them foreigners.
March 4, 2008: Four UN weapons inspectors were among at least 10 people killed in a helicopter crash in Nepal
June 21, 2006: A Twin Otter passenger plane operated by Yeti Airlines crashed minutes before landing in the western United States, killing all nine people on board
May 25, 2004: A Twin Otter cargo plane has crashed in the Mount Everest region, killing its three crew members. It was operated by Yeti Airlines
August 22, 2002: Another Twin Otter plane, carrying foreign tourists, crashed into a mountain in bad weather in Nepal, killing all 18 people on board. It was operated by Shangrila Air
July 17, 2002: Four people are feared dead after a twin-engine plane crashed into a mountain in western Nepal minutes before it was due to land
July 27, 2000: A Canadian-built Twin Otter airliner has crashed in western Nepal, killing all 25 people on board. It was operated by state-owned Royal Nepal Airlines
ABC/Reuters