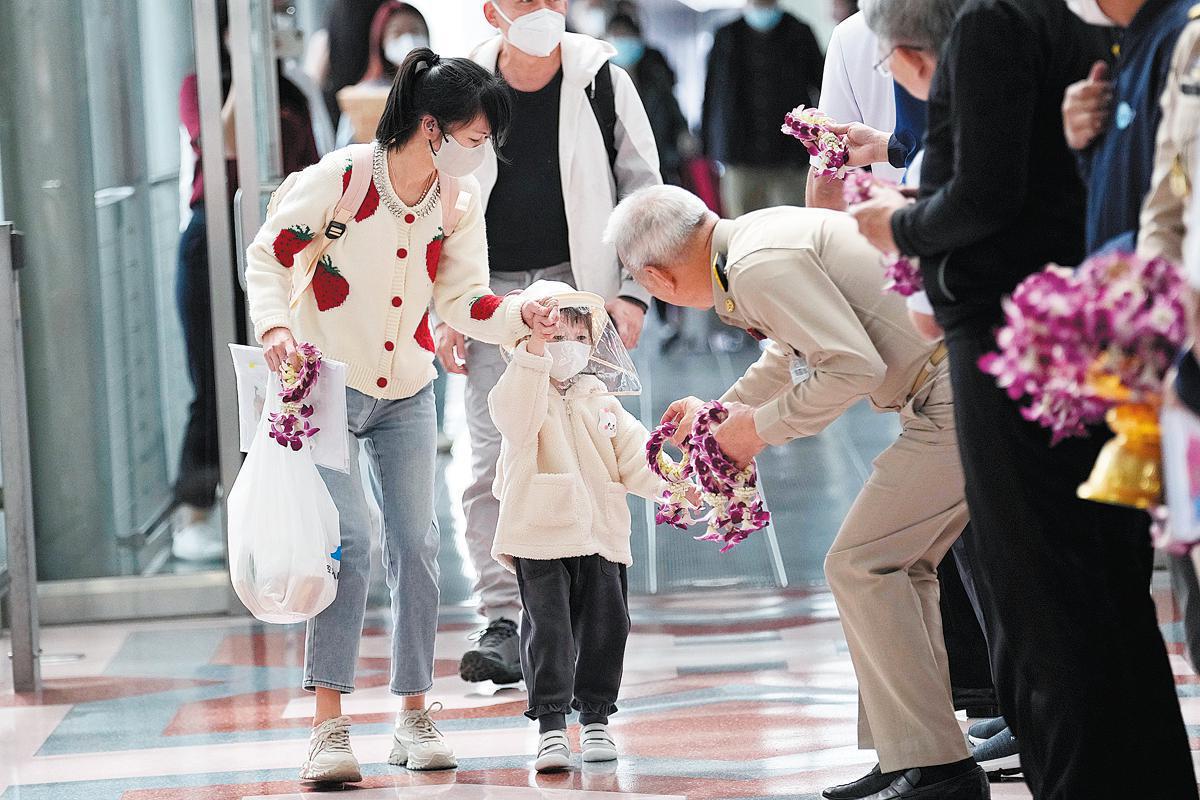 Indonesian Ambassador Djauhari Oratmangun said on Friday that his country welcomes Chinese people to visit after Beijing optimizes its COVID-19 response policy.
He said that Chinese people who want to enter Indonesia for purposes such as tourism, government duties, business meetings, buying goods and transit are eligible to apply for a visa on arrival, which allows a maximum stay of 60 days.
"Indonesia is wonderful and beautiful, come," he said, noting that a company based in Hangzhou, Zhejiang province, planned to host a conference for 200 to 300 people on the Indonesian island of Bali.
Earlier this week, Indonesia's Tourism and Creative Economy Minister Sandigaga Uno said at a news briefing in Jakarta, Indonesia's capital, that the Southeast Asian country expects at least 253,000 tourists from China this year. Indonesia is among the many countries that have introduced measures to welcome Chinese tourists since China began implementing new measures on cross-border travel on January 8.
Mbelwa Kairuki, Tanzania's ambassador to Beijing, told China Daily that after three years of waiting, he was happy to welcome Chinese tourists to his homeland, where people can visit the Serengeti National Park to witness the world's second largest mammal migration or to climb the mountain. Kilimanjaro, which is also known as the "roof of Africa".
On Monday, Thai Deputy Prime Minister and Health Minister Anutin Charnvirakul and other Thai government officials welcomed passengers from China at Bangkok's Suvarnabhumi Airport and presented them with gifts and garlands.
Cambodian Prime Minister Hun Sen said in a speech earlier this month that the presence of Chinese tourists is vital to the country's tourism and economic growth, adding that Cambodia will not follow some other nations in imposing COVID-19-related restrictions on people to impose those arriving from China.
The Ministry of Foreign Affairs of the Maldives said in a statement published on its website on December 28 that the country welcomes China's refinement of its exit and entry measures and "looks forward to Chinese tourists returning to the Maldives". .
Chinese Foreign Ministry spokesman Wang Wenbin said at a news briefing earlier that friendly countries with hospitable guests fill the hearts of Chinese tourists with warmth and happiness and naturally become favored destinations. He also said that efforts are being made to make it easier for Chinese tourists to travel to these places, including by increasing the number of direct flights.