A record 45,756 illegal immigrants crossed the English Channel to reach the UK in 2022, according to UK government figures.
The last crossings of the year took place on Christmas Day when 90 people set off from France in two boats.
The Department of Defense did not register any more passes during the remaining six days of 2022 due to bad weather.
The provisional annual total for 2022 is a record high and 60 percent higher than for the whole of 2021, but below the 60,000 that Interior Department officials previously estimated could make trips throughout the year.
August 2022 was the highest month on record for illegal Channel crossings, with 8,631 people arriving in the UK after making the journey. On August 22, a record 1,295 illegal immigrants were broken in a single day with 27 boats.
According to Home Office figures, the number of people smuggled into the UK by small boats has increased in recent years, from 8,466 in 2020, 1,843 in 2019 and 299 in 2018, with 28,526 being identified in 2021.
These dangerous journeys can sometimes be deadly. On 14 December, 4 people lost their lives when a boat carrying illegal immigrants capsized in the English Channel.
A more deadly incident was when a boat sank on its way from France to England in November 2021, killing at least 27 people.
A UK government spokesperson said: "The global migration crisis is putting unprecedented strain on our asylum system.
"No one should risk their life by going on dangerous and illegal journeys. We will go further to fight the gangs that are driving it, using every tool at our disposal to deter illegal immigration and disrupt the business model of human traffickers."
Rwanda Chart
In the last 12 months, British politicians have made a number of initiatives to address illegal immigration in the English Channel.
In April, then Interior Minister Priti Patel signed a "world first" agreement with Rwanda;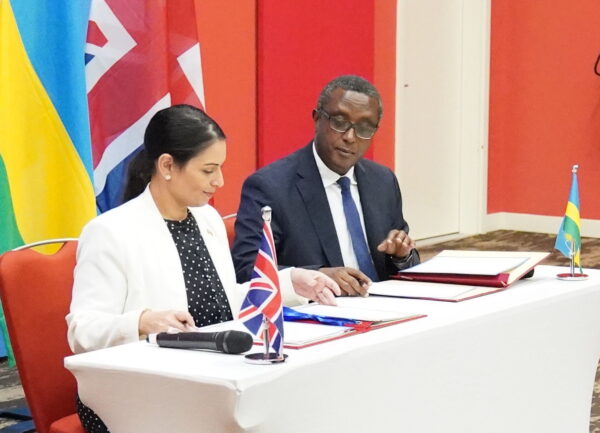 But his first attempt to resettle people in Rwanda was frustrated by the ECHR in Strasbourg (European Court of Human Rights), which issued a last-minute injunction to stop the flight.
The plan has so far failed to deter potential illegal immigrants. Since the signing of the Rwanda agreement, 40,460 migrants have arrived in the UK by small boats.
But Suella Braverman, Patel's successor, remains committed to the plan.
With the government's victory, the High Court in London ruled in favor of the Rwandan plan on 19 December, saying it was "legal".
Welcoming the decision, Braverman added: "Our groundbreaking migration partnership with Rwanda will disrupt the business model of human trafficking gangs that put lives at risk through dangerous and illegal small-boat crossings while empowering resettled individuals to build new lives there."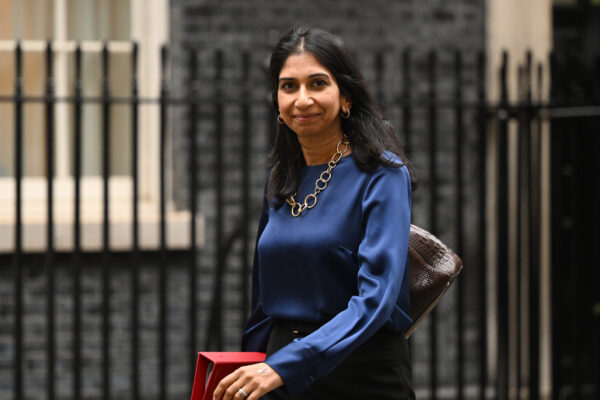 However, the opposition Labor Party has said it will abandon its Rwandan policy if it wins the next general election.
Commenting on the Supreme Court ruling, shadow interior secretary Yvette Cooper said: "The Rwandan plan is a damaging distraction from the urgent action the government must take to track down criminal gangs and unravel the asylum system. It's impractical, unethical, and extremely expensive."
Sunak's New Plan
To tackle small boat crossings, Prime Minister Rishi Sunak unveiled a new five-point plan to curb illegal immigration.
Addressing the House of Commons on December 13, Sunak announced the "permanent" and "unified" Small Boats Operational Command, which he said would combine military and civilian capabilities to take a coordinated approach to policing the English Channel.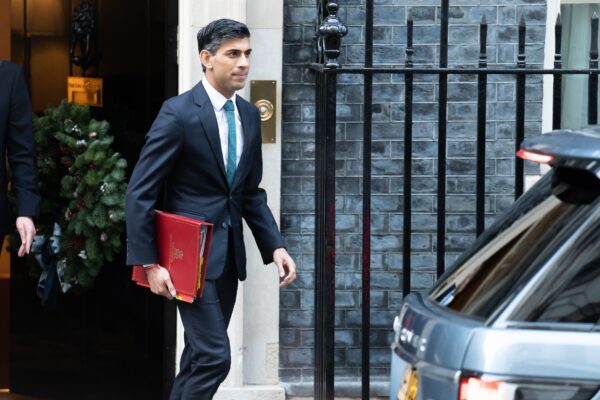 700 new members and the National Crime Agency promised to double its funding will also be part of the unit.
It also laid out its plans to change the immigration legal framework, promising to introduce new laws early next year to "make it clear that if you enter the UK illegally you cannot stay here".
The prime minister argued that most of the small boats arriving came from "basically safe countries" and all passed through safe countries.
Sunak said illegal arrivals would be "detained and swiftly sent back to their home country or a safe country where asylum cases will be considered" and "no re-entry, resettlement or citizenship rights".
Citing the £5.5m ($6.8m) daily cost of hosting illegal immigrants in hotels, the prime minister said the government is spying on alternative sites such as "unused holiday parks, former student hostels and surplus military sites" to cut the bill in half.
However, the Labor Party criticized the government for being "too weak" in its crackdown on human trafficking gangs.
Shadow home secretary Cooper said: "The UK and French governments and authorities have failed to stop the proliferation of criminals, smugglers and smuggling gangs around the English Channel. The action against these gangs was very weak. There were almost no prosecutions or convictions and almost no entry into smugglers' gangs."
"Over-Persistent Asylum Rules"
A British think tank said the UK's "over-permissive asylum rules" were also key factors in the rise of illegal entries.
According to a recent report by Migration Watch UK, asylum seekers' applications are almost three times more likely to be accepted in the UK than in France.
Data from the Ministry of the Interior showed that first-place permitting increased from 34 percent in 2016 to 77 percent in 2021. In France, the grant rate fell from 32 percent to 25 percent in the same period.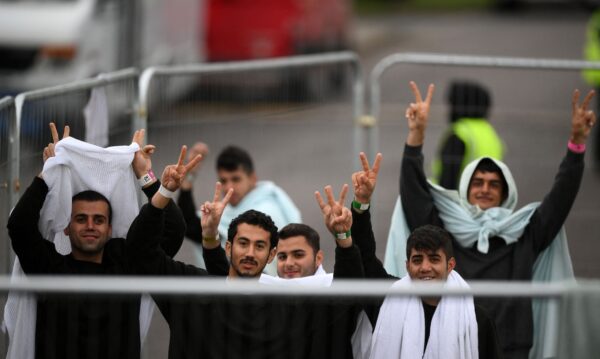 While France is among the countries least likely to grant asylum in Europe, the UK is at the other end of the spectrum.
"The UK's overly permissive asylum rules are an outlier compared to most of Europe and add to the powerful magnet that draws thousands of asylum seekers from all over Europe on dangerous boat trips across the Channel," Migration Watch said.
Chris Summers, Lily Zhou, and PA Media contributed to this report.