Almost 60 percent of flights through China were canceled on Wednesday, according to state media.
Flight Master said as of 10:35 p.m. on Sept. 21, 9,583 flights had been canceled nationwide, accounting for 59.66 percent of that day's total scheduled flights, China.com reported.
Based in Shenzhen, Flight Master provides information on flights, ticketing and travel services.
According to Flight Master, some busy air hubs in China have seen cancellation rates in excess of 50 percent:
Beijing Capital International Airport canceled 622 flights, with a cancellation rate of 60 percent
Shanghai Pudong International Airport recorded 652 flight cancellations, with a cancellation rate of 54 percent
Shenzhen Baoan Airport's 542 flights were canceled, accounting for 51 percent of its total flights
Airports with high cancellation rates include three airports in western China's provinces:
Guiyang Longdongbao Airport (Guizhou Province): 539 canceled flights with a cancellation rate of 99 percent
Lhasa Gongga Airport (Tibet): 157 flights canceled with a cancellation rate of 98 percent
Chengdu Tianfu Airport (Sichuan Province): 752 canceled flights with a cancellation rate of 87 percent
Various flight cancellations also occurred at other Chinese airports on the same day. Some of the airport cancellations and cancellation rates are listed below:
Urumqi Diwobao Airport (Xinjiang): 476 flights; The cancellation rate is 79 percent
Tianjin Binhai International Airport (about 84 miles east of Beijing): 353 flights; The cancellation rate is 74 percent
Harbin Taiping Airport (Heilongjiang Province): 275 flights canceled; Cancellation rate is 56 percent
Xi'an Xianyang International Airport (Shaanxi Province): 555 flights canceled; Cancellation rate is 56 percent
Nanjing Lukou International Airport (Jiangsu Province): 378 flights canceled; Cancellation rate of 54
Guangzhou Baiyun International Airport (Guangdong Province): 560 canceled flights, cancellation rate 40%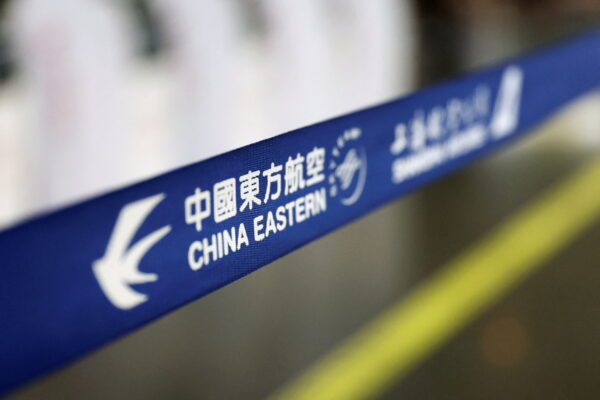 No official explanation
There is no official statement on the website of China's top aviation authority.
But Netease, a major news outlet in China, wrote yesterday that the cancellations were mainly due to recent COVID-19 outbreaks in several provinces in China.
Former Chinese investigative reporter Zhao Lanjian tweeted yesterday that he had contacted an aviation specialist in China.
He wrote in his tweet that "the reason [for the mass cancellations] is unclear, however [the mass cancellations] are true," and that such a nationwide mass cancellation is "very rare."
According to Zhao's tweet, "This mass flight cancellation must be a military directive. The air traffic control authority is determined by the Chinese military, which in turn gives instructions to the civil aviation management. Airspace is reserved to allow military aircraft to fly at will. That is military planning, or at least military preparation."
Zhao is the reporter who investigated the chained woman, a victim of child trafficking and sexual persecution, in Xuzhou, eastern China's Jiangsu province. Zhao was targeted by local police and national security forces after he posted his investigation online. He fled China via Malaysia and arrived in the United States in July.
The Epoch Times is unable to verify Zhao's tweet.
The reason for this mass cancellation is still unknown.
Li Jing contributed to the article.