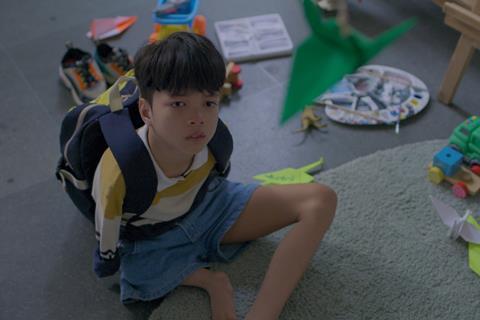 The BaliMakarya Film Festival, to be held in the popular Indonesian tourist destination of Bali from October 16-21, is set to expand into a regional event with a strong focus on Southeast Asian cinema.
It is one of four film festivals taking place in Indonesia over the next two months, reflecting the vast country's vibrant film culture.
Last year, the first BaliMakarya festival was held online only with only one national short film competition. This year, the second edition added three competitions for Southeast Asian Feature Films, Southeast Asian Documentaries and Indonesian Films.
"We aim to be a new hub for showcasing emerging talent from Southeast Asia. It is also a platform to showcase new Indonesian films and to program more hybrid forms of audiovisual media in the future," says program director John Badalu.
Two Indonesian films celebrate their world premiere. Tegar by Anggi Frisca, opens the festival and runs in the Indonesian film competition Alang Alangthe debut film by Khusnul Khitam, is in the Southeast Asian Feature Film Competition.
The 10-title Southeast Asian feature film competition also includes new titles such as He Shuming's Ajoomma and Memento Mori: Death by Marcus Manh Cuong Vu, both of which will premiere in the New Currents competition at the upcoming Busan International Film Festival (October 5-14); Woo Ming Jins stone turtle, which received the Fipresci Prize after participating in the Locarno International Competition; and Sorayo's Prapapans Arnold is a model studentalso from Locarno.
Three separate juries will decide on the awards. Overseas judges include Cannes Director's Fortnight's Benjamin Illos, New York Asian Film Festival's Claire Marty, Malaysian filmmaker Amir Muhammad, Bucheon Fantastic Film Festival's Ellen YD Kim and QCinema Film Festival's Ed Lejano.
The festival is sponsored by the Ministry of Education, Culture, Research and Technology. Board members include acclaimed filmmaker Garin Nugroho, actress Ayu Laksmi (Satan's slave film series) and producer Leni Lolang.
BaliMakarya is back-to-back with Jakarta Film Week, taking place for the second time from October 13th to 16th in the Indonesian capital. Two other upcoming film festivals will be held in the Javanese city of Jogjakarta: Festival Film Documenter (November 14-19), the first documentary film festival in Southeast Asia, and Jogja Netpac Asian Film Festival (November 26-December 3).
The Bali International Film Festival (Balinale), which also takes place in Bali, started in 2007 and last took place in June.