Nobody wants to pay more for a cruise than they have to. After all, that could affect how much you can indulge yourself or how quickly you can walk again!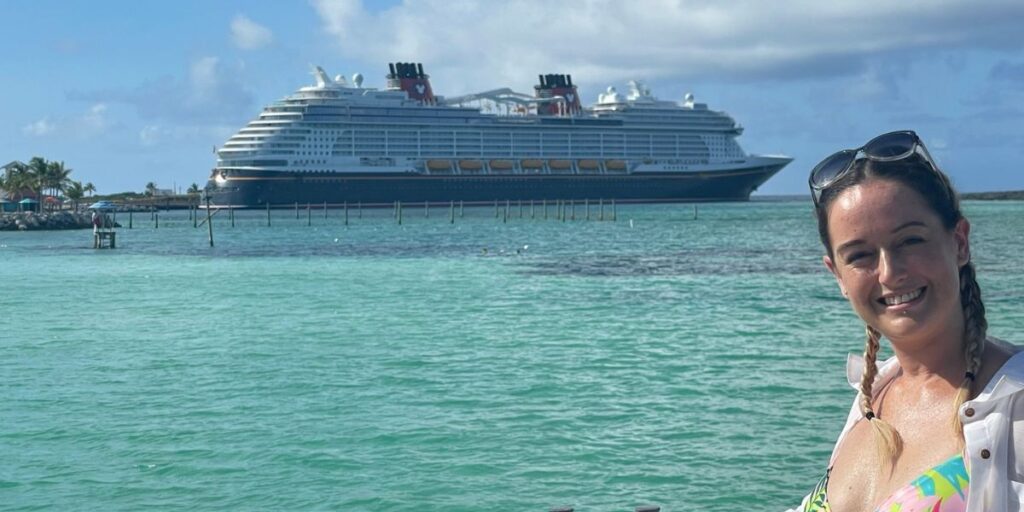 So with this guide I am going to tell you how to get the best deals on your cruises. It's not about finding the cheapest ones – the off-season cruises in inclement weather or the repositioning of cruises with boring itineraries.
This guide will help you get your dream cruise, but at the best possible price.
I have another guide if you just want the cheapest cruises, so check that out instead.
How to find good deals on cruises
There are two parts to getting the best deal on your cruise vacation. Part of this is getting the most value and the second part is getting the lowest price on the cruise you actually want. Let's start with the value side and look at how to find the best cruise deals.
Who has the best cruise deals right now?
There is no single travel agency that always has the best cruise deals. Instead, you'll need to check with a variety of travel agents, as each has different deals available. The only way to get the best deals is to compare them to each other.
Sounds like a lot of work, doesn't it? Well, it can be, but not always. Some travel agents don't have the best websites so it may take some time to call them all, but there are ways around the work and that is to look at a website to compare offers.
With these, you can compare all offers in one place instead of jumping between hundreds of different browser tabs or calling agents back and forth. Cruise Critic offers comparison tool does a great job of bringing together the best deals and explaining what makes them great value for money.
It works in most countries including the United States and the United Kingdom.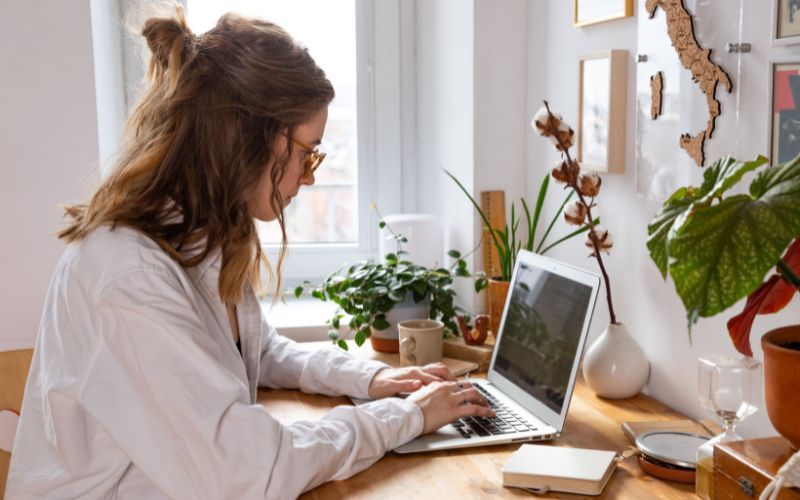 What is the best cruise deals website?
There are a number of websites that claim to be the best for cruise deals, but most of these will be travel agents and their claims will only be marketing techniques. They use clever language to explain why their service is "the best," but they may not have the best deals.
Then there are some that are not travel agency based but have an affiliation with a cruise line or perhaps a cruise group that owns multiple cruise lines and so again you are presented with a biased list of deals that could actually close out the perfect deal out for you just because it's from an unsupported cruise line.
So the best cruise deals website is one that has no bias or affiliations and can offer a neutral perspective – which again comes back to that Cruise Critic Offer Comparison Side? site.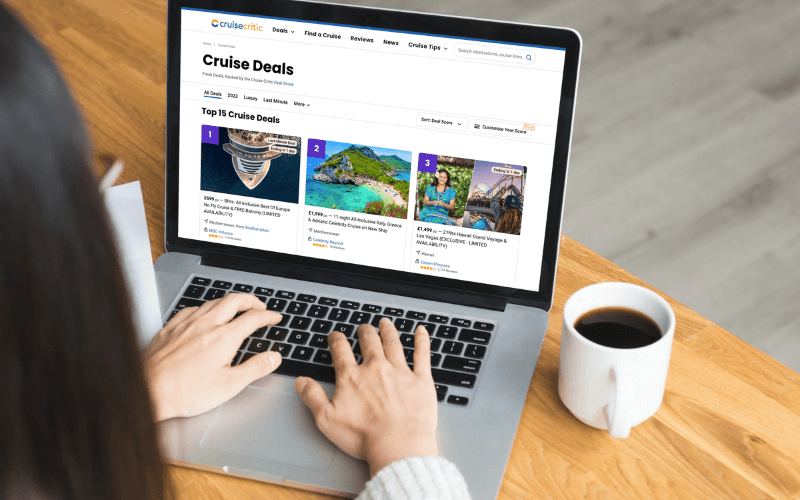 Cruise Critic is an independent website where customers can compare and discuss all cruise lines, and their deals page is simply a collection of the best deals ranked by their algorithm, which looks at price, what's included, ship, and more.
Are there any last minute cruise deals?
There are last minute cruise deals and you can get a good price if you are willing to travel at short notice, but you need to be very flexible – you may only have a few days to arrange your transport to the port and your selection The cabin will be limited.
It is not advisable to wait and hope to get a last minute cruise deal as you may be disappointed, either with the ship and itinerary available on the dates you are free or it nothing may be available at all.
However, if you have some short notice – maybe another holiday has been canceled – then it's worth checking out the last minute deals available.
As a guide, last minute family deals don't really count. The cabins that sleep 3 or 4 people (or sometimes more) tend to sell out quickly, while the cheapest cabins for these groups are definitely the first to be booked. If you are traveling with your children, book earlier to get better deals.
Continue reading: 5 reasons why families should book cruises in advance
This is how you get the best price for your cruise
Now let's take a look at how to get the best price on your ideal cruise.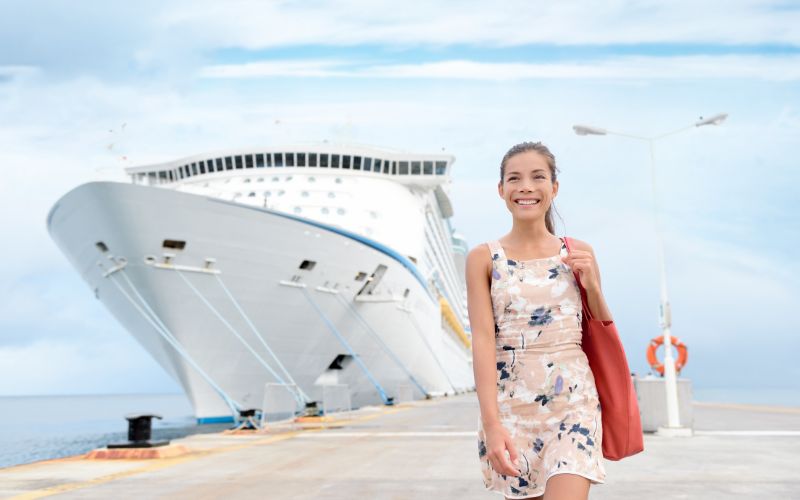 What is the cheapest way to book a cruise?
It is usually cheapest to book your cruise through a travel agent if you have time, also by telephone. This gives you access to some of the best deals, but your agent knows exactly what you're looking for so you get the best price too.
Many people prefer to book cruises online and it's understandable. It's much more convenient since you can do it during your work lunch break (or even when you're supposed to be working) and is usually a fairly painless process.
But it depends on you being well versed in cruising and knowing exactly what you want. Remember that the entire job of a travel agent is to be a cruise expert. So if you don't think you know as much as they do, then maybe you should give them a call.
Yes, it can be more time consuming, but it's the easiest way to get the best price. Your travel agent can listen to your inquiries and look at everything you want from your cruise and then figure out how to get the best price.
They may be able to offer alternative dates that suit you, or cruise lines with a better price if your only must-haves are the dates and itineraries. They won't try to fool you into the wrong cruise (unless they're a bad travel agent), just help you get the best possible price for the things you want out of your cruise vacation.
And then there's the option of a Best Price Guarantee, which many cruise lines offer, but many travel agents will honor as well. When you book with Best Price Guarantee, you only pay the best price advertised for your cruise.
So if you book and the same offer is cheaper three months later, you pay the lower price.
But it has to be an exact match. If you book a rate that includes your drinks and wifi, and then three months later a special offer comes out that is a super cheap price but doesn't include those inclusions, you can't get the same price and keep your extras.
If you're looking for a cruise and think you've found what you're looking for, consider booking with a travel agent that offers a best price guarantee.
Continue reading: Best Price Guarantee – My Recommended Travel Agents
Is it better to book a cruise directly through the cruise line?
In most cases, booking through a travel agent is cheaper than booking directly with a cruise line. You don't cut out the middleman by going straight to the cruise line, but you create more work for them so their prices are usually a bit higher.
This often surprises people because it is assumed that a travel agent's rate will be higher – after all, they must also get their own share, which is added to the standard price.
But that's not how it usually works. Typically, travel agents have arrangements with cruise lines to access a lower fare, so the price is similar anyway when their commission is added.
And then travel agents can negotiate bulk bookings with cruise lines, giving them a discount. This discount can be passed on to the customer, reducing the cruise fare.
Also, travel agencies often have fairly complex agreements with cruise lines for specific destinations that can unlock additional bonuses.
These bonuses are often more valuable than the commission on a single booking, so a travel agent may offer their customers a discounted rate to ensure they meet their bonus threshold – sometimes even the cruise at cost with no commission to you.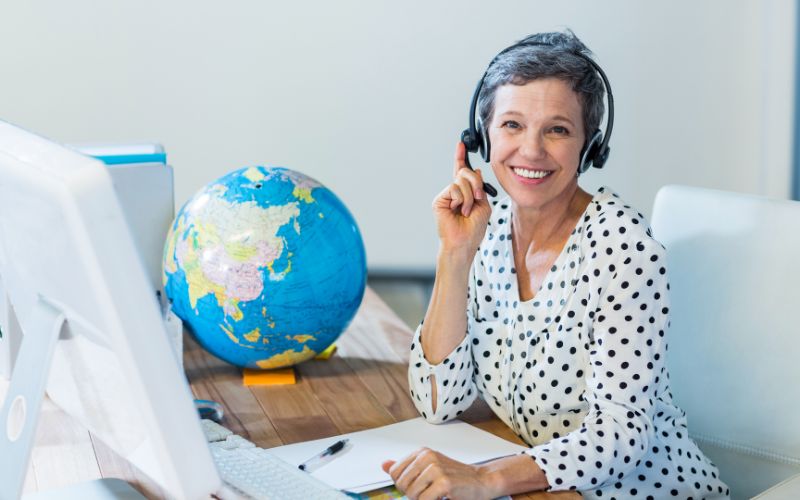 Unless you're working on a really tight budget, it's important not to compromise on your cruise vacation. You don't want to settle for the cheapest option available only to feel like it's a bit disappointing.
But that doesn't mean you can't try to get the best deals on the cruises you want – you really should.
I would recommend checking them out Offers recommended by cruise critics to look at the best deals on all cruise lines and then speak to a travel agent to get the best possible price – preferably by phone if you have time.
Related posts:
Feel free to share this guide with your friends if you think it can help them too.