VICENZA, Italy – U.S. Army Garrison Italy is hosting its annual Retiree Appreciation Day Oct. 24 at the Golden Lion on Ederle Barracks, where retirees can take advantage of many different resources.
For those who pursue a career in the military, retirement is the ultimate goal, and not just because they won't have to lace up their boots, but the various benefits that make retirement attractive.
For overseas retirees, having the same access to these benefits as US retirees, with all the different organizations, services and benefits, is usually not the norm. That's where the Office of Retirement Services and the Retirement Center come in. They help bridge the gap and make sure retirees are taken care of, both with the annual Retiree Appreciation Day and throughout the year.
The event gives retirees a chance to have hands-on support with representatives from health and dental clinics, Social Security, Medicare, voting assistance, Army Community Service and the DEERS and ID office, among others.
Andrew Strouse, the garrison's retiree services officer and himself an Army retiree, prepares for the first retiree appreciation day with the U.S. Army Garrison in Italy.
"Social Security and Medicare, that's one of the biggest for retirees because as soon as they turn 65, they have to enroll in Medicare, even with Tricare," Strouse said.
For those living in Italy, the US Embassy in Rome has been very responsive when it comes to applying for either Social Security or Medicare. The embassy's federal representative, John Paonessa, who will be in attendance at the Retiree Appreciation Day, has some to thank for that, Strouse said.
"As long as John is there, getting Social Security and Medicare in Italy will be easy," Strouse said.
Living abroad presents challenges for retirees, but having people around who understand what it's like to be retired in a foreign country can make things easier.
Over the years, retired Army Master Sgt. Bill Murphy, president of the Retiree Council, who is also a retired Department of the Army civilian, learned how to help other retirees get their benefits through his own personal experiences, but also through the help of others.
Managing approximately 400 retirees and more than 1,600 family members, Murphy and his team of volunteer retirees have their work cut out for them.
They answer questions from those still serving surviving family members, help them get ID cards, translate for spouses who don't speak English, and even make home visits. However, honoring their fallen comrades and ensuring that their survivors are well cared for is their most important duty.
For people who help retirees, including the council, Veterans of Foreign Wars and other organizations, it goes deeper than just answering a retiree's question.
"We've done our duty, we've enlisted in the military, we've gone to war, whether it's been three years or thirty, but fundamentally we want to give back," Murphy said. "We really feel like this community, the military and the United States of America took care of us after we retired."
Deciding to retire abroad can be a rewarding new beginning for some.
After retiring from the military while deployed to SETAF in 2018, Ron Rinalli and his wife chose to stay in Vicenza to work and raise their son in Italian school and travel.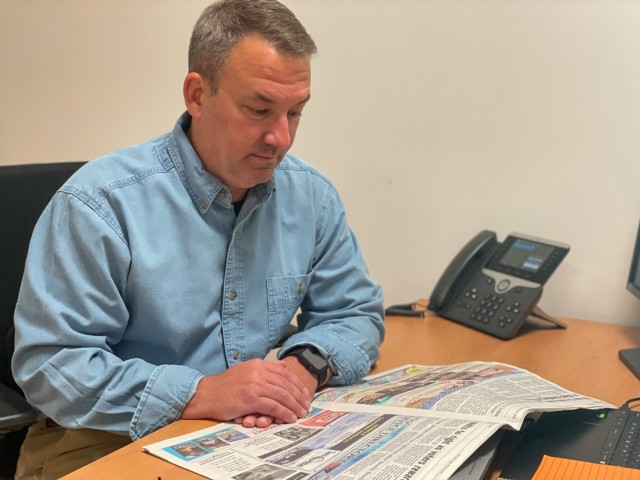 "Retiring abroad can be challenging, but I think the folks at the Transition Assistance Program (TAP) did a good job preparing us for it," Rinalli said.
Rinalli, a Department of the Army civilian with the 173rd Airborne Brigade, said access to medical, dental services and an easier-to-use online Tricare system is what means the most to him.
With decades of experience, knowledge and learning from helping others over the years, Strouse, Murphy and their teams work to know what is important to each retiree and how to help them on their next Appreciation Day. To the pensioner and for the following years.
This year's guest speakers will be the Department of the Army G-1 Retirement Services Officer and Director of Retiree and Annuitant Pay.