Budget airline easyJet has raised its full-year profit outlook after narrowing its first-quarter losses and achieving a record increase in bookings since the start of the year.
The carrier said its headline pre-tax loss fell to £133m in the three months ended December, against losses of £213m a year earlier.
It carried 17.5 million passengers in the last three months of 2022, up 47% from 11.9 million in the same period in 2021.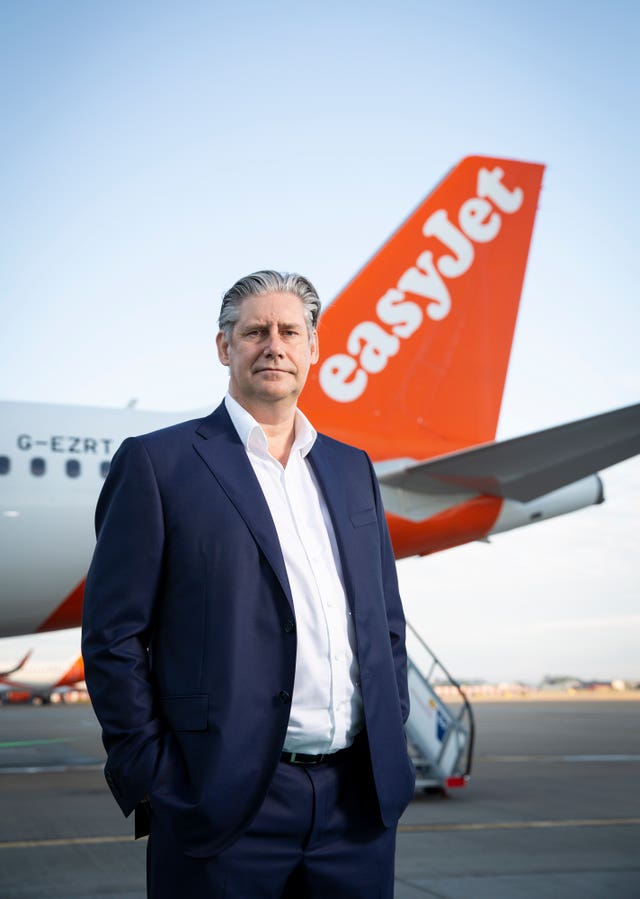 EasyJet also saw a bounce-back in traditional New Year holiday bookings, with three record-breaking weekends of sales so far in January.
The group now says it expects its seasonal first-half loss to be "significantly" better year-on-year.
This, along with strong bookings, will see profits beat expectations for the full year, according to the company.
The UK lifted its remaining coronavirus travel restrictions in March last year.
EasyJet chief executive Johan Lundgren said: "We saw strong and consistent demand for travel in the first quarter, with almost 50% more customers than last year.
"Many returned to make bookings during the traditional turn-of-year sale, where we filled five flights every minute during peak hours, which culminated in three record-breaking weekends for sales revenue this month.
"This strong booking performance, supported by the airline's phase-shifted revenue capability, continued growth of £80 million year-on-year in the first quarter, as customers prioritize spending on holidays over the coming year."
He added: "This puts us firmly on track to deliver full-year profits where we can exceed current market expectations and create value for customers, investors and the economies we serve."
EasyJet said the most popular destinations for UK travelers in the last quarter of 2022 were Amsterdam, Geneva, Paris, Tenerife and Alicante.
Mr Lundgren said: "Coming into the summer, the early indication is that it's really going down to places like Turkey and Egypt that offer great value for money. But Spain is also popular.
"It's very clear that people are really prioritizing taking beach vacations this summer."
EasyJet is one of the airlines worst affected by the staff shortage that has hit the aviation industry for much of the past year.
Mr Lundgren said crew numbers at the carrier were "a strong place" and "well ahead" of pre-coronavirus levels.
The airline hopes to increase its capacity to 2019 levels between July and September.
The group's holidays business, easyJet Holidays, upgraded its plan for full-year growth in customers from 30% to 50%.
Richard Hunter, head of markets at investment service Interactive Investor, said: "EasyJet's low-cost appeal continues to resonate with consumers as the airline gets its new financial year off to a flying start.
"Signs of strength in the recovery are encouraging and the share price has risen 50% in the last three months to reflect such an improvement in fortunes."