crypto tourism? Don't tell me you're surprised.
On Tuesday, Binance, a cryptocurrency exchange, announced that it is giving away $50,000 (in cryptocurrency) as a prize in a scavenger hunt to be held in Estonia and Nigeria in honor of World Tourism Day.
I honestly believe that cryptocurrency will continue to gain legitimacy. I really hope so, as does World Tourism Day, created and promoted by the United Nations World Tourism Organization. The most prominent news organizations covering World Tourism Day 2022 were… well, I'm not entirely sure which was the most prominent. Was it the Namibia Economist? The Arunachal times? The Patriotic Vanguard? Office Happold? In the first three pages of results after searching "World Tourism Day" and then looking under "News", not a single media outlet more prominent than the above had written about it.
However, the marriage of cryptocurrency and World Tourism Day can be seen as further evidence of the perception that travel is powerful: a crypto exchange serving an industry widely believed to be in the dead of winter is turning to for help tourism .
And speaking of the UN…
In mid-September, UN week took place, bringing together leaders from around the world to gather for the General Assembly. The result was that New York City was full of world leaders. I met two last week.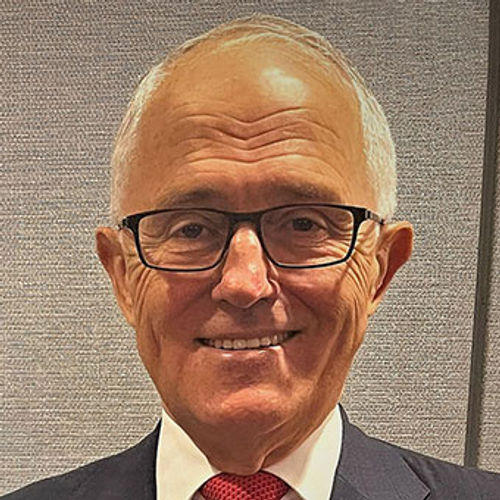 Malcolm Turnbull
Second, if you are willing to accept a former prime minister as a world leader. I was moderating a Climate Day panel organized by the World Travel and Tourism Council (WTTC) and in front of me on stage – and waiting with me in the Green Room – was former Australian Prime Minister Malcolm Turnbull. With Australia on lockdown and shut down longer than many countries, I asked him how the country had fared without tourism when he was head of state during the pandemic.
"The effects have been devastating, there is no doubt about that," he said. "Tourism is our biggest service export, a massive export, as in any country. Tourism is coming back, but … there are still no Chinese tourists."
Turnbull prepared to be interviewed by WTTC CEO Julia Simpson on the need for travel companies to become more sustainable in the face of climate change. When they do, he told me, "it sends a strong message to the government.
Sustainable alternatives, he continued, would more than offset the financial cost of ending destructive but lucrative practices. "Revenues from whale watching far exceed those from marketing whale meat," he said. "Every community that has gone from whaling to whale watching has done a lot better economically."
Customers don't care. Should you?
In response to my last column, Apocalypse Now? Or maybe tomorrow?" (September 19) on the imminent impact of climate change on the travel industry, I received an email from the manager of a West Coast travel agency wondering what is really motivating operators to step up their sustainability efforts.
"Since 2020, I've seen countless Zoom presentations from travel suppliers talking about 'sustainability,'" he wrote. "I've been booking travel, primarily for the mid-range and working professionals since 1989, and to my memory NEVER has a client told me that 'green' is a priority, or called for a sustainable travel experience.
"Obviously there is a market for eco-conscious travellers, but how big is it? One percent? Two percent? In my small agency, travel decisions invariably depend on a combination of cost, convenience, comfort, and vendor loyalty/points. "
I don't doubt it. Surveys of traveler opinion I've seen show that 10% to 12% of consumers say they would pay more to travel sustainably (whatever that means to them), and I suspect a fraction those who say they really won't.
So why all the zooms from vendors on the subject? The reasons must be different, but I think they're variations on one of these themes:
a) When requesting a quote from a travel company, they are likely to ask what the company is doing specifically to act responsibly.
b) Questions may also arise from environmental groups or activists, with the potential for negative publicity if nothing is done.
c) If a resort, tour operator or cruise line is still using plastic straws or distributing plastic water bottles, even travelers who are not consciously choosing to travel sustainably can raise awareness.
d) Conversely, if the company distributes reusable water bottles or water in paper boxes, even those travelers who do not choose to travel sustainably will look positively at the company (the more meaningful the action, the more recognition they get).
e) Travelers on truly luxurious and indulgent trips to developing countries will feel less guilty when the host company supports poor communities nearby.
f) If a supplier considers the cost of mitigating climate change in the future versus taking action today, they may be able to save money by acting now.
g) Climate change is real and scary, and some suppliers genuinely want to be part of the solution rather than the problem.
My panel at the WTTC event – ​​everyone believes in the latter – explored the importance of travel companies looking to promote biodiversity in destinations and when travelling. On the panel were Helen Usher, Director of Animondial, who recently produced a report on biodiversity with the WTTC; Fred Dixon, CEO of NYC & Company; and Darrell Wade, Executive Chairman of Intrepid Group.
It might seem that "sustainability," a word that seems to both expand and dilute its meaning over time, becomes quite granular as the WTTC highlights the need for travel companies to address biodiversity. But all three panelists spoke knowledgeably about its relevance and importance.
But can travel companies realistically be expected to have expertise in all areas that fall under the umbrella of sustainability?
Wade pointed out that sustainability efforts have become as much a part of the fabric of his company as any other part that requires metrics and measurements. "As a CEO, I can't have expertise in everything. For example, I don't have to be an accountant, but I have to hire an accountant." When it comes to responsible behavior in different areas, he hires the appropriate staff.
Inaugural Season Redux
A wave of countries that have been in serious lockdown for a long time have announced their opening dates and the lifting of pandemic-specific requirements. What was most exciting for me was the news that Asian countries are fully back on the map.
On the same day as the WTTC panel, I spoke at an event organized by the Japan National Tourism Organization. Fumio Kishida, the Prime Minister of Japan, also spoke at the event and indicated that the country would open very soon; The next day he announced that individual travelers would be allowed to enter the country again from October 11th.
And I was mesmerized by Bhutan's reopening announcement; There was a lot more to unpack than most media releases because it not only put the reopening back on hold, but tourism expectations as well.
Once again, sustainability was the focus. Bhutan is one of the few carbon negative countries in the world (it sequestered 9.4 million tonnes of carbon last year with an emission capacity of 3.8 million tonnes) and has decided to build on its sustainability credentials and test the limits of what travelers want to pay to visit there. When it reopened, it increased its sustainable development fee from $65 to $200 per person per night.
Although "sustainable" is in the name of the fee, it appears to be more of a general development tax. While parts of it will be spent on offsetting visitors' carbon footprint by planting trees, cleaning and maintaining trails, reducing the country's dependence on fossil fuels and electrifying Bhutan's transport sector, it will also benefit the economic, social and cultural development, including helping fund free health care and education for all.
The country is also making other policy changes, including allowing visitors to book directly with suppliers instead of going through an arm of the Bhutan Tourism Council. And it's redesigning its tourism advertising around the slogan "Believe."
Interestingly, the country appears to be both expanding the spectrum of sustainability and returning to the traditional definition of the word. Reading the Bhutan reopening statement, it struck me that most travel companies are taking sustainability piecemeal, focusing on plastics, water conservation, clean fuel, biodiversity, etc. Bhutan's approach is to look beyond its environmental needs to what it needs to sustain as a country – health care, education, infrastructure – and to turn to travel and tourism to achieve this. If Binance, the cryptocurrency exchange, held World Tourism Day as a gimmick to revive its fortunes, Bhutan sees tourism as a long-term path to its future.
"The minimum fee we charge our friends is to be reinvested… a common good for generations," the country's Prime Minister Lotay Tshering said in a statement accompanying the announcements. "Welcome to Bhutan."