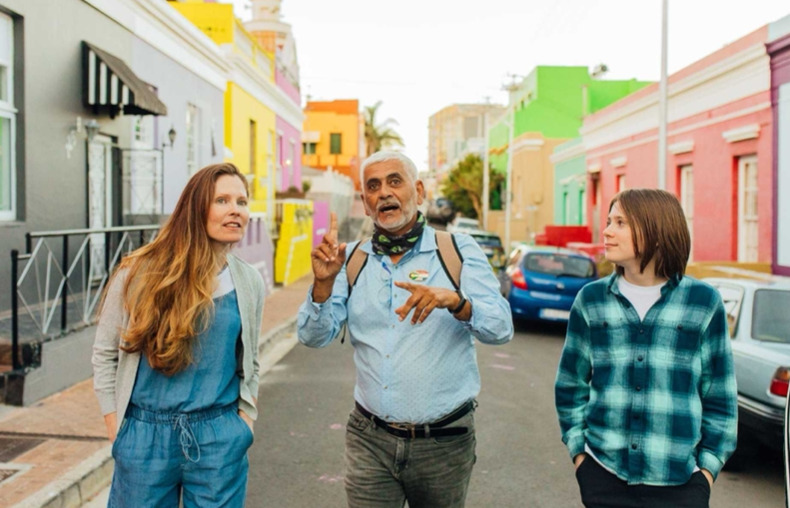 Canada's ToursByLocals reveals fall trends
September 27, 2022 ctn_admin
Canada's ToursByLocals, one of the world's leading private travel providers, takes a look at the latest fall travel trends. The Vancouver-based company has served more than 1.7 million travelers since its inception and is an authority on travel patterns in Canada and around the world.
"It's refreshing to see the diversity of travel destinations that Canadians are looking for as we look forward to 2023," said Paul Melhus, President and Co-Founder of ToursByLocals. "A year ago, international travel was still quite limited, but this summer it really took off. European tours dominated our bookings this summer, but we're seeing an interest in off-season travel and a desire to push boundaries and venture further abroad. It's great to see Japan coming back after such severe travel restrictions, as well as countries like Argentina and Brazil."
The company recently conducted a broad survey that was sent to more than 90,000 active travelers in Canada, the United States, the United Kingdom, Australia and New Zealand. The results, coupled with proprietary data, reveal travel motivations, roadblocks, and top travel destinations for fall and beyond.
The top destinations in autumn 2022
The following represents the top countries where Canadians booked ToursByLocals tours this fall 2022:
Italy
Portugal
Spain
US
Greece
France
United Kingdom
Turkey
Croatia
Canada
The top 10 travel destinations for 2023 (so far…)
Below are the top countries where ToursByLocals tours have been booked so far for 2023:
United Kingdom
Argentina
Japan
Italy
France
United States
Chile
Brazil
Mexico
Peru
Portugal
26% of all tours booked so far in 2023 are bespoke itineraries, reflecting the ongoing trend towards personalized travel.
"Regardless of where they're visiting, more than ever, Canadians share a desire to have the most memorable travel experiences," says Paul. "A private tour led by an experienced local guide offers a unique opportunity to immerse yourself in a destination and its culture."
International travel is increasing
74% of respondents plan to travel between now and December. Of these, almost 85% are planning international trips.
"This suggests that we will see robust sales throughout the fall. The data also tells us that we will continue to experience a shorter than normal booking window, which is a trend being felt across the travel industry," says Paul.
Looking ahead, 86% say they plan to travel internationally in 2023, with just 1% saying they won't travel and 10% saying they haven't decided yet. The rest will travel but stay domestic.
As evidence of the comeback of cruising, nearly 50% (49%) of respondents said they are ready to return to sea and plan to cruise in 2023.
"Current bookings show that almost 1 in 2 tours booked for next year are shore excursions," says Paul. "We attribute this to the fact that cruise lines are known to book well in advance, but it also shows how quickly the industry is recovering."
Not Covid, airport issues dominate travellers' concerns
Crowded airports, lost luggage and flight delays topped the list of top travel concerns (43%). This is ahead of a resurgence of COVID (28%), inflation (27%) and the war in Ukraine (23%).
The ToursByLocals difference
When looking at what travelers are looking for, history, local culture, art and experiences rank first.
"There is no better way to experience a destination than with a private guide," says Paul, "a ToursByLocals tour allows you to fully customize your experience and venture further without hiring a vehicle or setting an itinerary yourself having to create from scratch. Our clients appreciate that a local tour guide also helps to manage language issues while prioritizing safety and comfort." Travel Advisors can help their clients create immersive experiences and earn a minimum commission of 5% on every booking made. Agents can register for this incentive here. Once an agency books $9,700 CAD ($7,500) worth of tours, the commission will be increased to 10% and applied retrospectively to all tours booked that year.
Related post:
About the author