Passengers waiting for their flight at London Heathrow's Terminal 5 were surprised to see Starfleet crew at check-in, security and the boarding gate as they headed for USS Enterprise Flight 1701 to Base 1.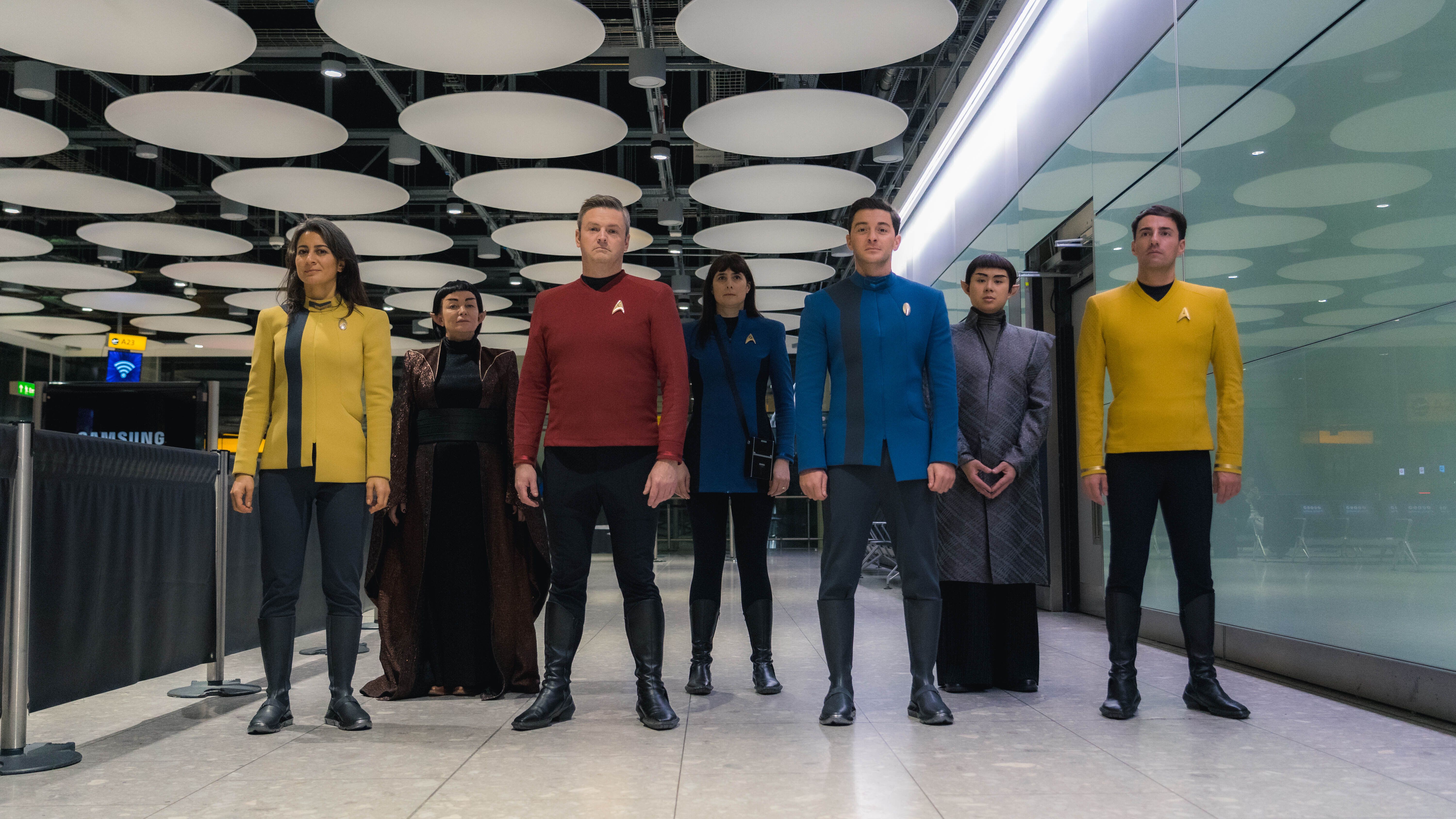 Photo: British Airways
This media stunt reminded passengers currently traveling with British Airways to enjoy the new in-flight entertainment partnership between the airline and Paramount+. The streaming service will be available to all long-haul passengers. Through the simplicity of a QR code, passengers who can't finish their favorite movie can continue to stream it once on stable ground. UK Chief Marketing Officer at Paramount, Anna Priest commented on the partnership:
"This partnership is a fantastic platform for our continued growth in the UK, enabling us to present to millions of customers a year some of the best programming anywhere, available on Paramount+. We're sure British Airways customers will love what they see and be encouraged to continue exploring the mountain of entertainment on offer."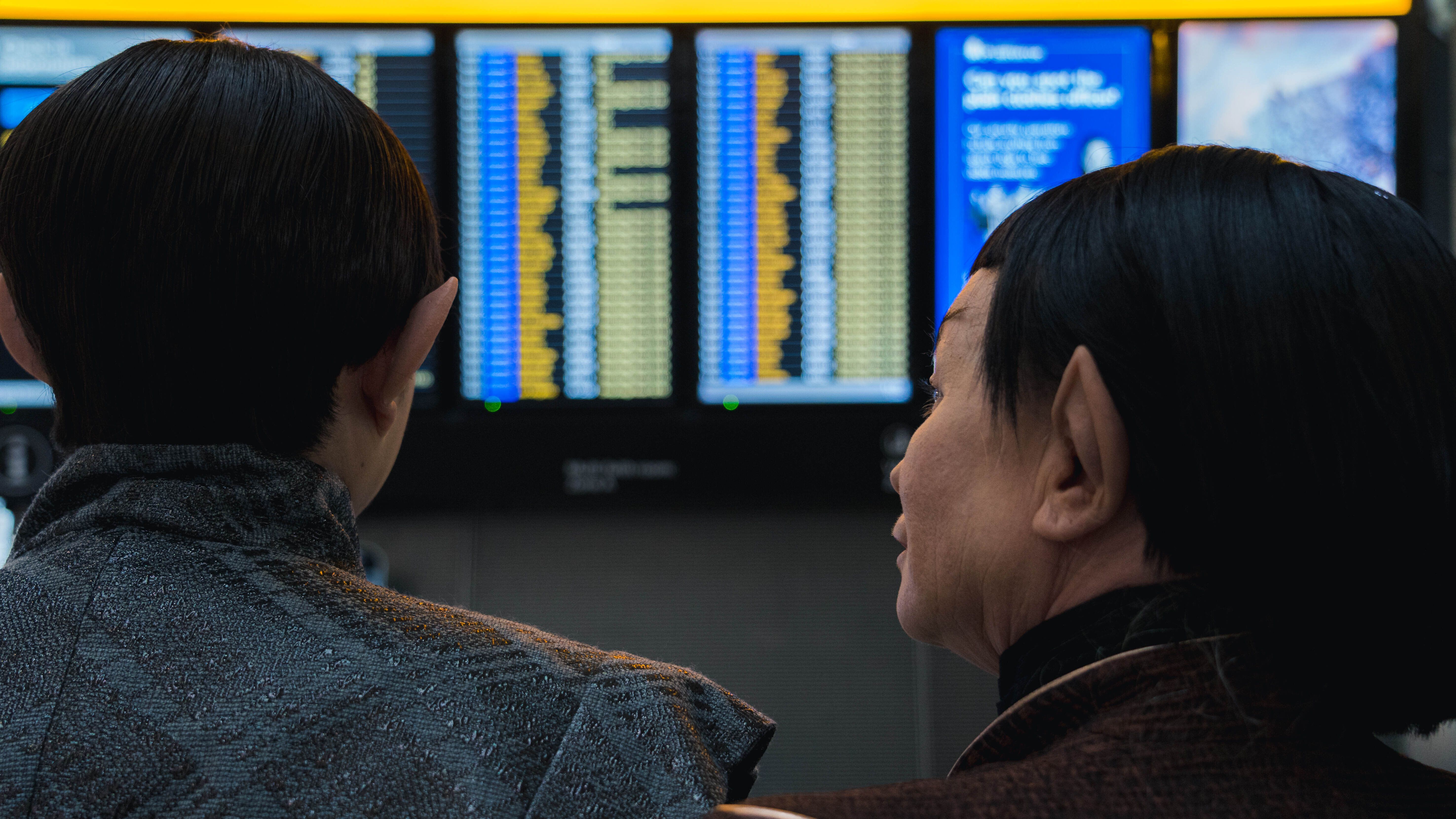 Photo: British Airways
Free streaming for Bronze members and above
British Airways Bronze members and above will now be entitled to a free month of the streaming service on Paramount+ as a reward from the airline.
The stunt at Britain's largest airport involved flying the costumes especially for the training. Costume designer Bernadette Greaney designed five of her colleagues in their distinctive lieutenant uniforms, with two being Vulcans. This was a start for the franchise, as connecting characters from different locations thousands of years apart is something that has not been seen before.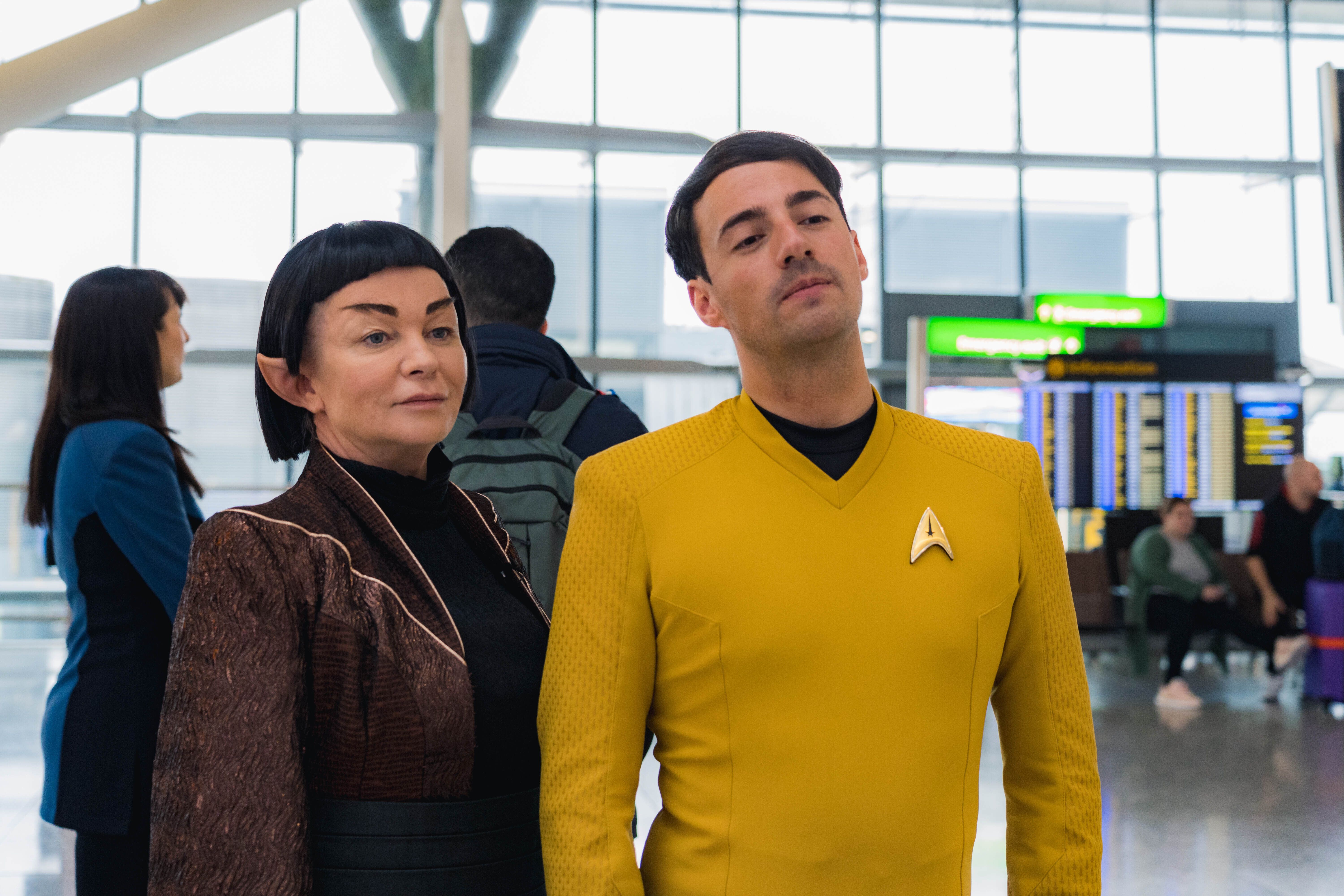 Photo: British Airways
British Airways Chief Customer Officer Callum Lemming further commented on the launch of Paramount+ which will now be available to all long-haul passengers, regardless of class of travel:
"We wanted to kick off this announcement with Paramount+ in true blockbuster style by bringing some of their exclusive content to life, right at our home in Heathrow's Terminal 5. It was great to see so many Star Trek fans from across the business come together to help us celebrate This launch, with many colleagues excited to exchange their wings for the Starfleet insignia for a day."

We know customers are really going to enjoy the hours of content this partnership with Paramount+ brings. There really is something available for everyone!"
Improving the travel experience
The partnership is an ongoing goal to improve the customer experience of British Airways passengers. Most recently, this included bringing back its Club World dining service, which was altered at the height of the pandemic.
As they savor the best of British cuisine, passengers, while enjoying an in-flight meal, can sit back and relax, watching a variety of entertainment with Paramount+, which includes SHOWTIME®, CBS, Comedy Central, MTV, Nickelodeon, Paramount Pictures and the Smithsonian Channel™. Content will vary for all ages, including HALO, The Offer, Queen of the Universe, Kamp Koral: SpongeBob's Under Years, iCarly, Yellowstone and the Star Trek series just a sample of what's available.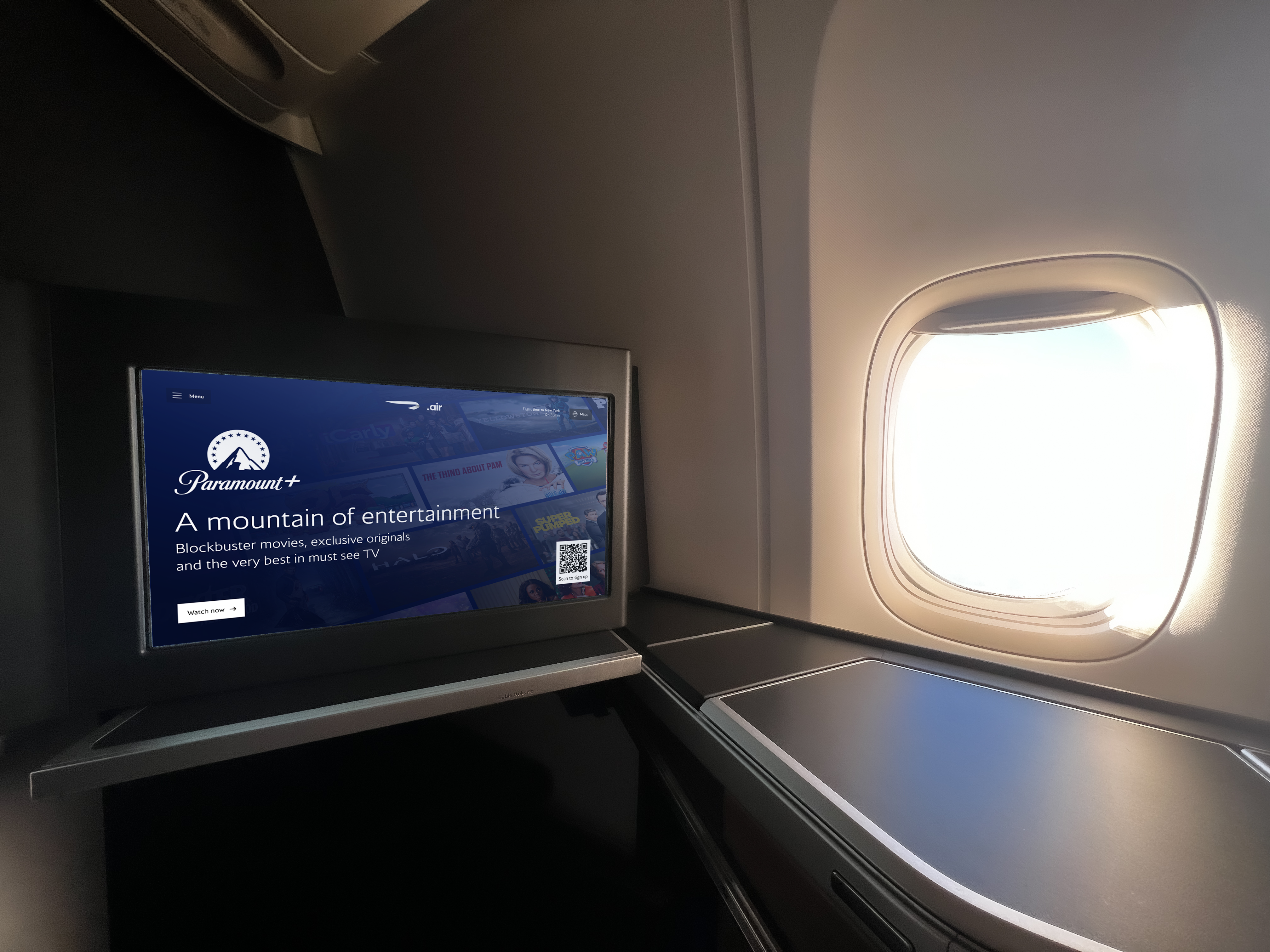 Photo: British Airways
British Airways and Virgin Atlantic are fighting for the best product from Britain, offering their unique flair to their premium customers. The introduction of Paramount+ will further complement the British Airways experience.
Since travel restrictions have been lifted, the UK and US aviation market is red hot. British Airways is reintroducing and launching a range of new routes, such as its direct connection from London Heathrow (LHR) to Cincinnati/Northern Kentucky International Airport (CVG).
British Airways

IATA/ICAO code:

BA/BAW

Airline type:

Full service carrier

Hubs:

London Heathrow Airport, London Gatwick Airport

Year of foundation:

1974

alliance:

one world

Group of airlines:

IAG

CEO:

Sean Doyle

Country:

United Kingdom