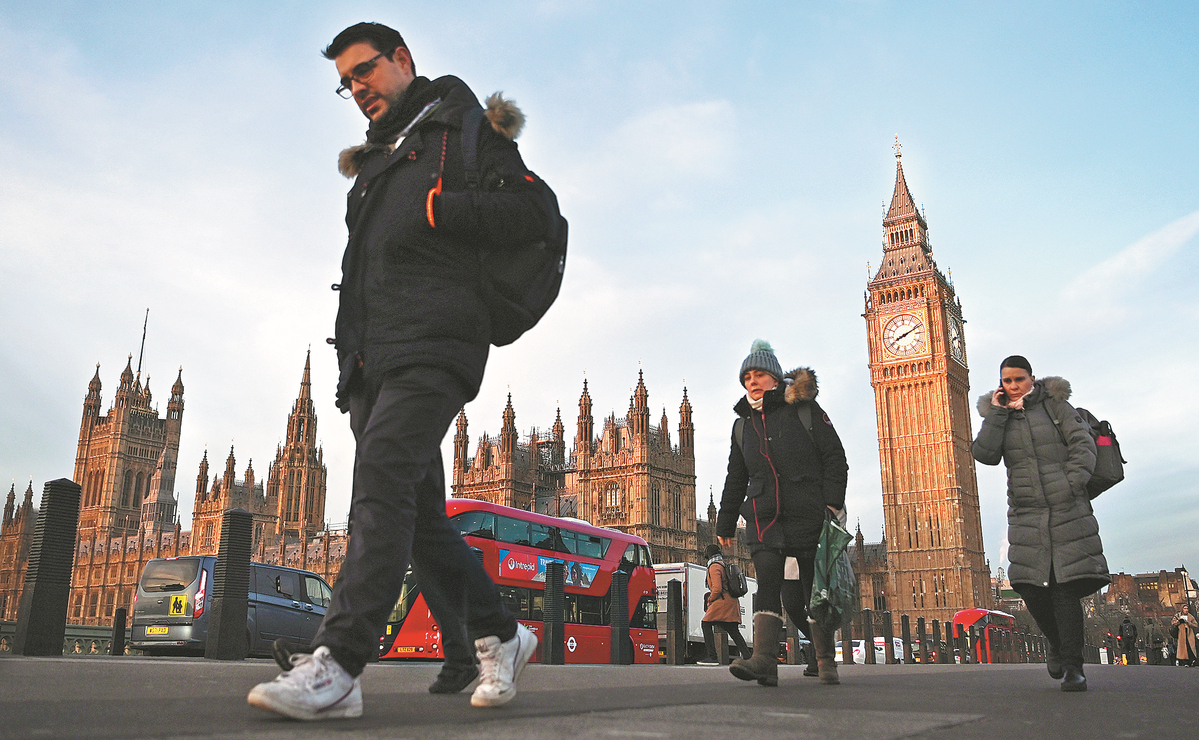 Doubts are swirling about Britain's future, with studies showing damage to the economy
Two years ago, Britain signed the Brexit trade agreement and many expected a prosperous and dynamic future after the country completed its exit from the European Union. But now, doubts are swirling around Britain's future, with new research reinforcing the growing perception in the country that leaving the EU has caused huge damage to the economy.
Britain's economy is 5.5% smaller than it would have been if the country had remained in the EU, the analysis by the Center for European Reform think tank showed.
The referendum on whether the UK should go its own way was held in 2016, with around 52% voting to leave. After many twists and turns, EU and UK leaders agreed, at the end of 2020, on a trade agreement called the Trade and Cooperation Agreement.
But Britain's economic strains grew in the meantime. In the past year, high inflation and rising living costs have hit hard. The Bank of England predicted in November that the country was headed for a long recession. Moreover, in 2023, it is expected that only 33% of Britons will have enough money for essential expenses, and only 5% will be able to spend freely.
The country is in the grip of a wave of strikes, which began in the summer of 2022. Railway workers and nurses were among those who took industrial action.
A poll recently published in the British newspaper "The Independent" said that 65% of Britons now support a referendum on rejoining the European Union, compared to 55% a year ago. Many said Brexit had worsened Britain's economy and weakened the country's global influence and ability to control its own borders.
Jonathan Geldart, chief executive of the Institute of Directors, said Brexit had been difficult for many businesses.
"Our data shows that 60% of those who trade with the EU find Brexit challenging, with the main issues being the burden of governance and the loss of competitiveness with European companies," he said.
Businesses that export high-risk products, such as agricultural products or products of animal origin, were particularly affected. Customs processes for exporting such goods are complex, and the businesses that ship them can't afford to have their products — which need to stay fresh — delayed at the border because of processing delays, he said.
In addition, since the freedom of movement between the two sides ended in the Brexit agreement, business travel has become a burden. Companies now often require work visas for employees, leading to a complex and expensive process that hurts hiring needs, Geldart said.
He said it was easier for larger businesses to adapt to Brexit because they usually had more resources to help them cope with the burden compared to their smaller counterparts.