sarcastic ads target airlines advertising for their impact on the climate
Brandalism, a collective of artists and activists, has released scathing ads across Europe and the UK to denounce the climate impact of airline advertising and airport expansion. billboards throughout streets Amsterdam, Barcelona, ​​Brussels, Bristol, Lisbon, London, Rome, Norwich and Paris, among other European cities, have been hacked with posters targeting the airline industry for their impact on climate change.
The guerrilla action began after a summer of record-breaking heat waves and wildfires across Europe. In this climate catastrophe, airlines have carelessly continued to push additional flights despite the huge warming emissions caused by this type of travel. In response, hundreds of pointy artworks replaced billboards to slam the airline's role in promoting a high-carbon lifestyle. "#SayYesToTheEndOfTheWorld", "Ruinair" (a pun on the airline Ryanair) and "Low Fares to Plastic Island" were some of the scathing lyrics in the artworks. "The allure and glamor of a carbon-intensive lifestyle like frequent flying has been deliberately staged by the advertising industry and shows no sign of abating – despite one of the hottest summers on record. Advertising agencies like Ogilvy, VCCP, Dentsu, DDB Munich need to consider their role in increasing emissions for airlines they work for like British Airways, Easyjet, KLM and Lufthansa. We are asking the employees of these companies to refuse to work for customers with high carbon emissions. says Tona Merriman of Brandalism.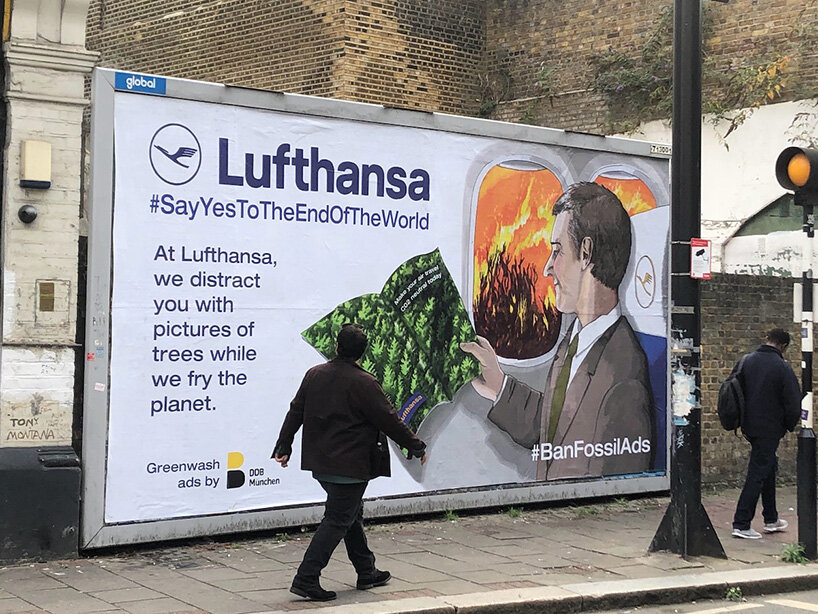 all images by Brandalism | a passenger reads a magazine illustrated with trees while a fire burns in front of the window
Nine artists hack commercials via guerrilla posting
Nine artists (Hogre, Lindsay Grime, Matt Bonner, Michelle Tylicki, Darren Cullen, Street Market Subverttiser, Soofiya, BWA Design and Roelof Bos) contributed images and slogans to the campaign "Greenwashing practices through which airlines and airports make false sustainability claims, promise future technological solutions, or sell tickets with fake "carbon offsetting" schemes".
The art designs feature well-known companies such as KLM, Air France, Lufthansa, British Airways, Ryanair, EasyJet, SAS Airlines, ITA Airways and Etihad. The artwork by Darren Cullen is aimed at luxury passengers: Highlighted with the text "We are making business class green with the world's first integrated golf course", it refers to the three times larger carbon footprint of business class aircraft compared to economy aircraft .
"This project feels very timely because there's still a total cognitive dissonance that comes from living in a capitalist world – yes, heat waves and wildfires are our reality now, but still, why not get on a plane and drive on vacation? Advertising encourages this entirely, selling an image of flying as desirable, easy, something you can do without thinking. This project aims to underline that and destroy the normalization of promoting products and services that we know are highly polluting and destructive. mentioned artist Lindsay Grime.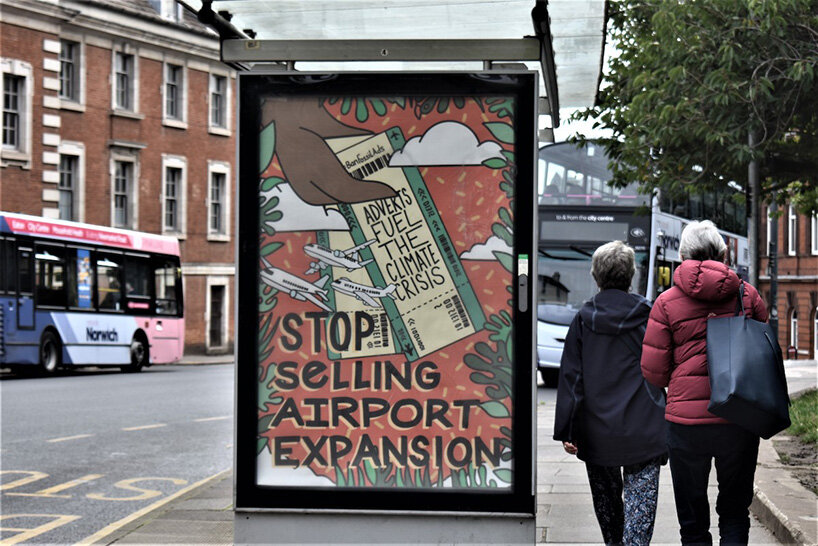 against airport expansion, artwork by artist Soofiya
"Advertising plays a crucial but often overlooked role in fueling the climate crisis. By promoting high-carbon commodities like cheap flights, advertising is helping to skyrocket carbon emissions at a time when we urgently need a reversal. Just as cigarette advertising has finally been wiped out since the 1980s, governments and regulators must do something to stop these companies from polluting the planet and public spaces. commented Andrew Simms from the Badvertising campaign in the UK.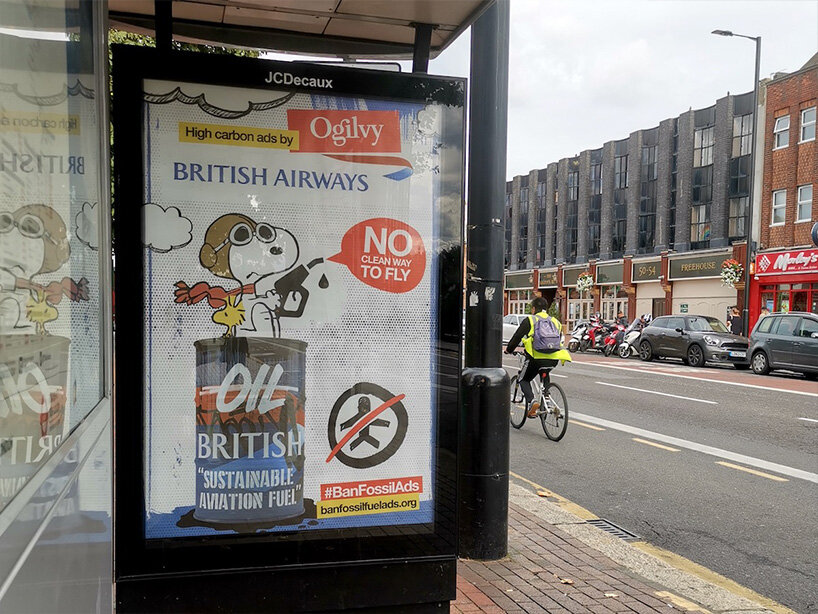 Brandalism calls for a tobacco-like ban on advertising that promotes high-carbon activities
'Activists from Liège Sans Pub were involved in the actions, as were activists from Adfree Cities (UK), Badvertising (UK), Résistance à l'Agression Publicitaire (France), Climáximo (Portugal), Greenpeace International and 35 other organizations that are calling for legislation to end advertising for high-carbon products, just as tobacco advertising is no longer allowed. A poll by Opinium Research in April 2022 found that 68% of UK adults support restrictions on the advertising of environmentally harmful products. stated by Brandalism on their blog.
"Activists say the end of the advertising fueling the climate emergency is near – with a European Citizens' Initiative to ban fossil fuel advertising and sponsorship collecting more than 300,000 signatures and cities like Sydney, Amsterdam and The Hague who have already banned high-carbon advertising. '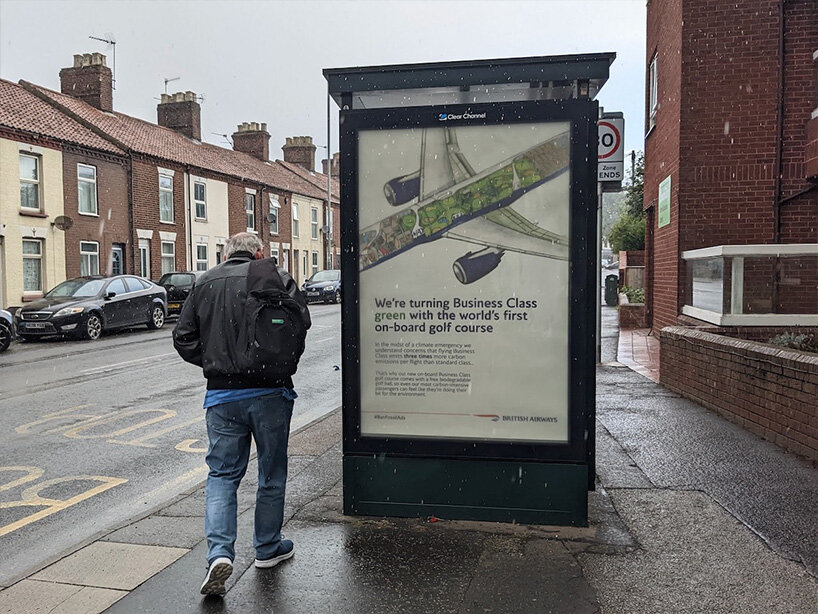 made by artist Darren Cullen, a sarcastic take on green travel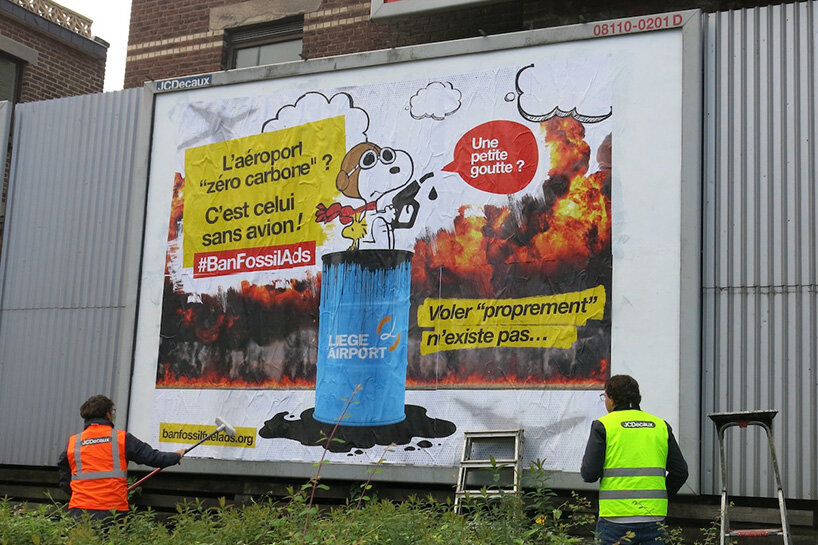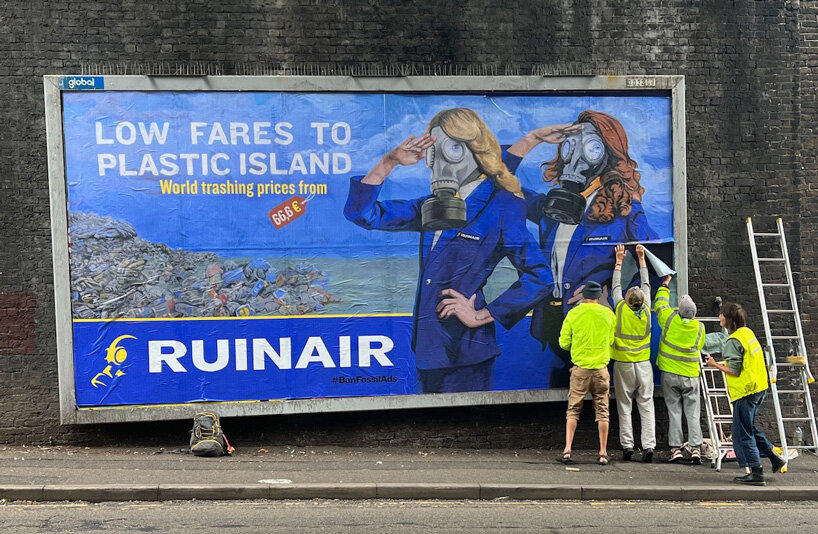 design by Hogre – installed in Brighton and Rome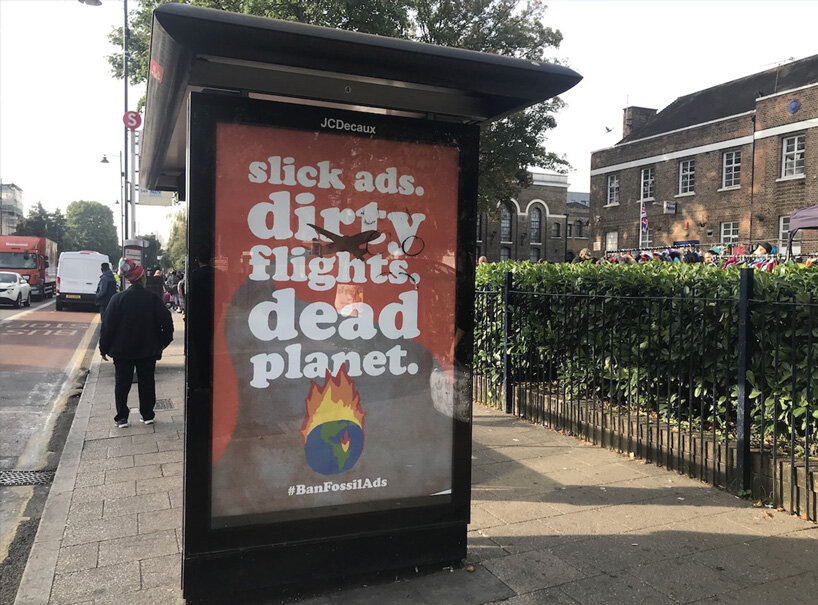 Artwork by Matt Bonner. Installed by Brandalism in Revolt Against Climate Damaging Ads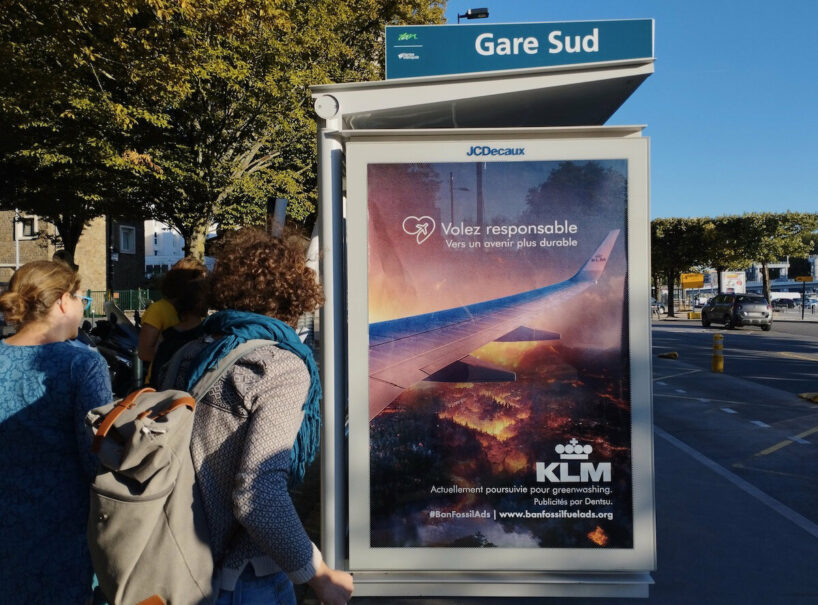 Artwork by Michell Tylicki installed by Brandalism in Utrecht, Nantes, London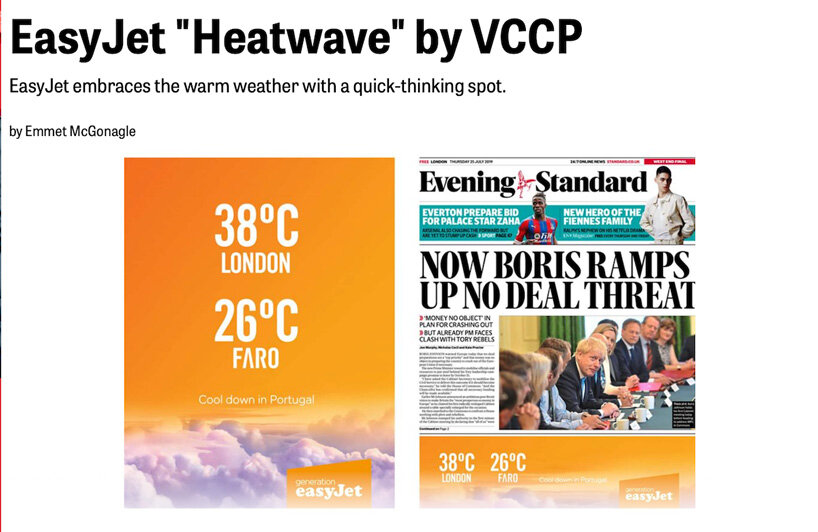 Project info:
Surname: brandalism
Artist: Hogre, Lindsay Grime, Matt Bonner, Michelle Tylicki, Darren Cullen, Street Market Subverttiser, Soofiya, BWA Design and Roelof Bos
Christina Petridou I design boom
September 27, 2022