A promotion by AirAsia saw record-breaking daily sales as part of the airline's sale of 5 million FREE* seats. In 48 hours, 500,000 seats were sold across the network, the highest number of seats sold daily since the Covid outbreak.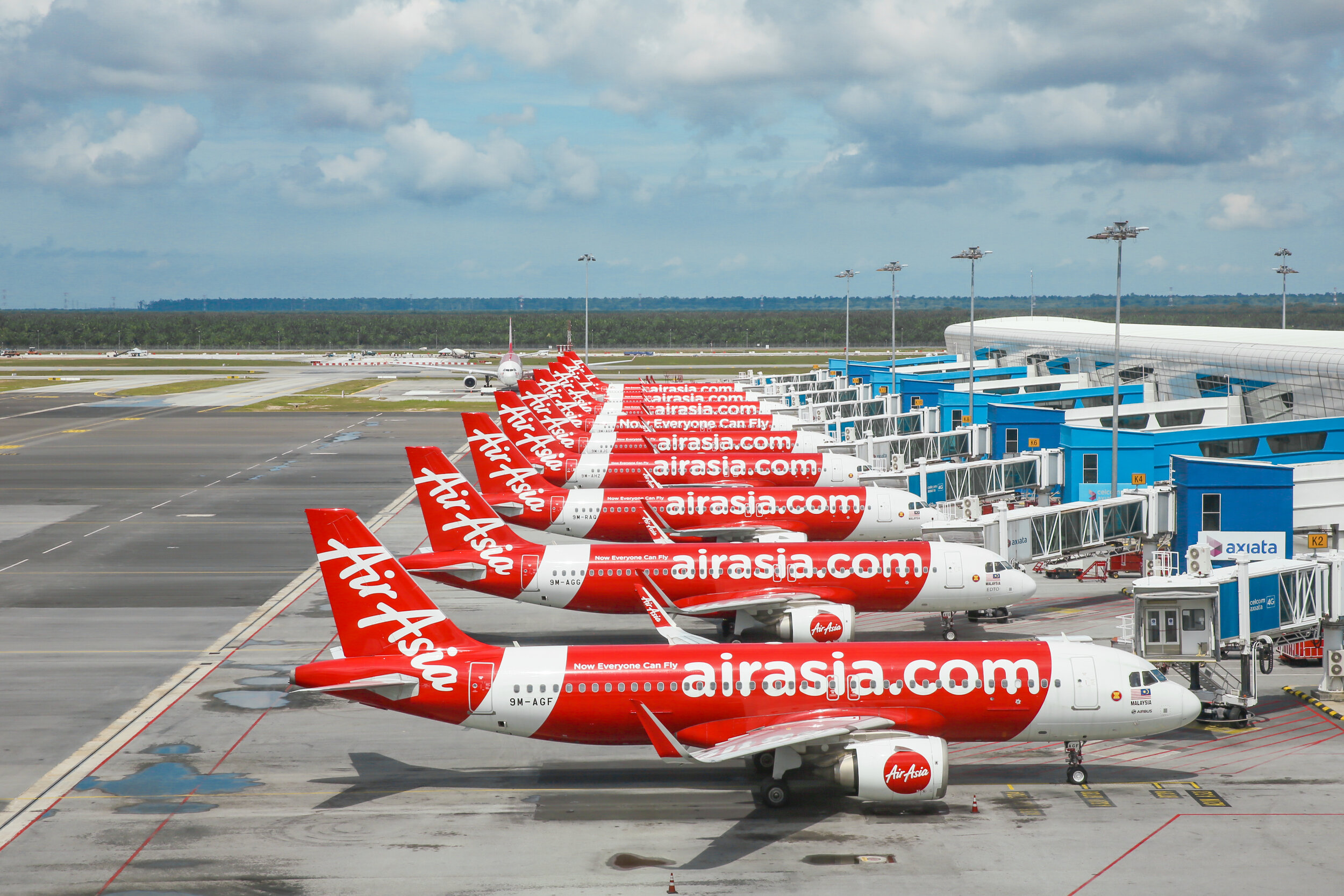 AirAsia announces record-breaking sales figures
AirAsia recorded nearly half a million seats purchased on short-haul and long-haul flights. The milestone was also seen as a success for the tourism and travel industry after the past three years of constant disruption and lockdowns. The promotional period ends on September 25, 2022 and interested customers are urged to book their seats quickly before they sell out.
The FREE* seat sale means the ticket only covers the cost of airport taxes and applicable fees, meaning customers can fly from as little as RM23, which is almost AUD8. Long haul flights are more expensive at RM500 each way or AUD$165 but is still an extremely affordable option compared to other airlines.
Popular short-haul destinations to date have included Langkawi, Penang and Kota Kinabalu in Malaysia, as well as Phuket, Krabi and Chiang Mai in Thailand, Bali in Indonesia and Cebu in the Philippines. Those like from Kuala Lumpur and Bangkok to South Korea (Seoul), Australia (Melbourne, Sydney, Perth), New Zealand (Auckland), India (New Delhi), the Middle East (Jeddah) and Japan (Tokyo and Sapporo). popular on long-haul flights with AirAsia X and Thai AirAsia X.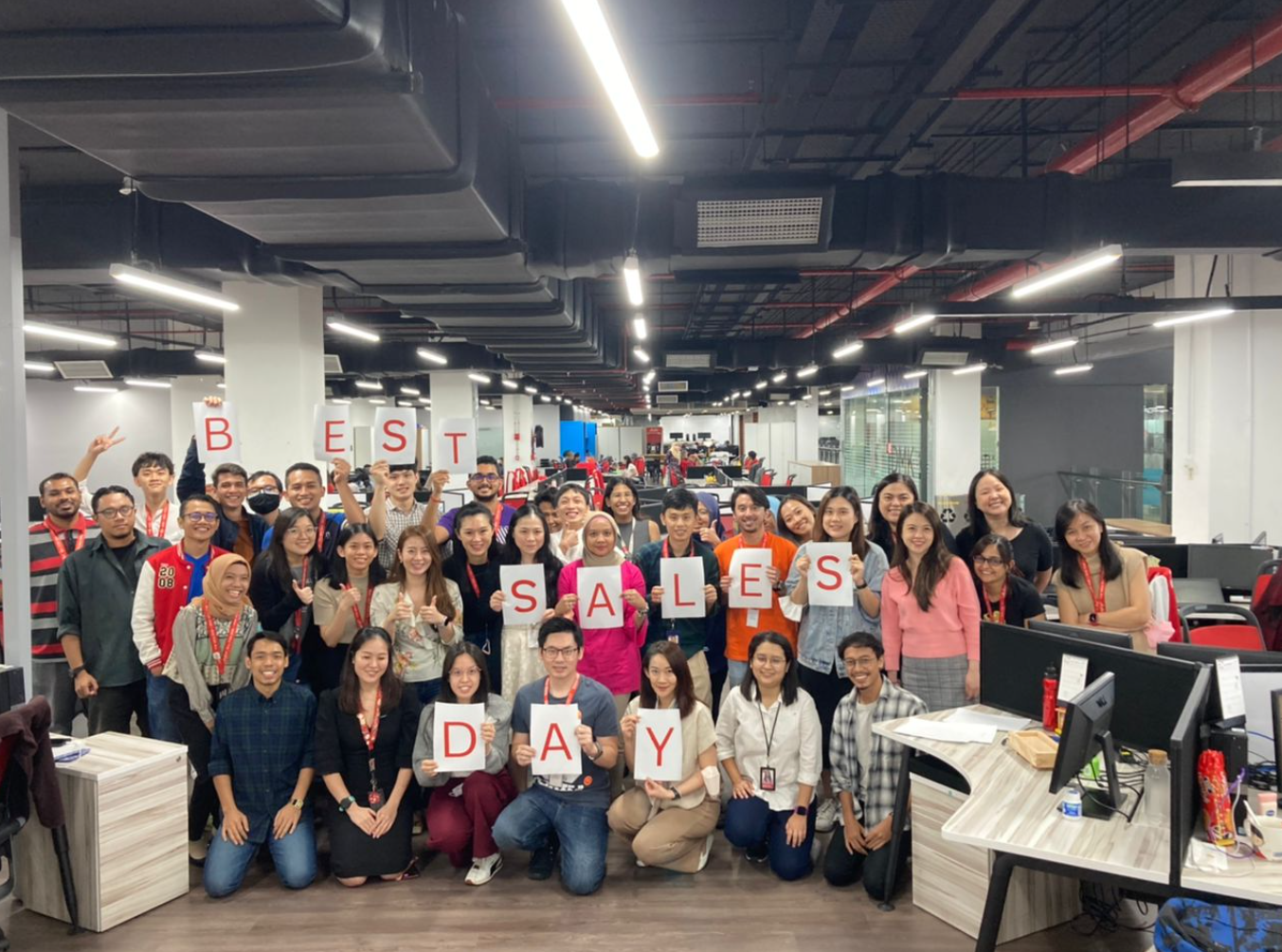 The AirAsia advertisement contributes to the airline's gradual rise after the pandemic
AirAsia Group Chief Commercial Officer Karen Chan understands the importance of this action to help rebuild connections between destinations.
"As we celebrate our return to the skies and the reopening of borders, it is incredibly uplifting to see such strong demand in ASEAN destinations, as well as on our recently restored routes to Australia, Korea, Japan and the Middle East. While we're not over the hill yet and still in recovery mode, this sale of 5 million FREE* seats is strong proof that we're back and we want to thank all of our loyal customers for supporting AirAsia then and now continue to support. We sold half a million seats in just 2 days, that's almost 200 seats per minute!"
Capital A Chief Executive Officer Tony Fernandes is heartened to see such a positive response to the sale after three trying years of disruption.
"AirAsia launched Big Sales 21 years ago. While everyone is focusing on digital advertising, we have returned to traditional media and bucked the trend of conventional advertising using digital media. I'm thrilled that our support of traditional media, which AirAsia has always had, has resulted in record-breaking daily sales. It was emotional for me to see today's achievement after going through almost three years of hellish times to see us surpass our pre-COVID record sales of 230,000 per day in January 2020."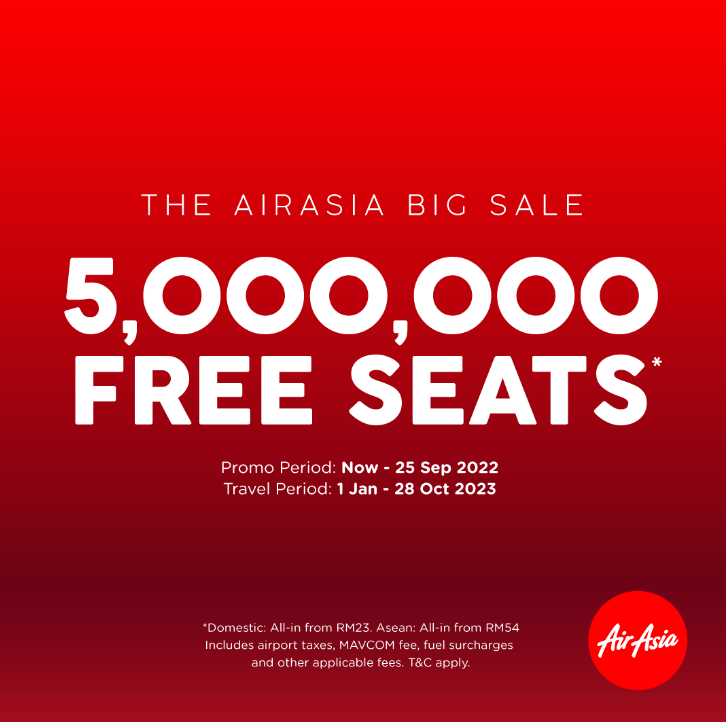 AirAsia is quickly taking off again after fears that the airline could go under during the pandemic, with Malaysian AirAsia undergoing a debt restructuring to avoid liquidation and Thai AirAsia X filing for bankruptcy protection. However, the airline is showing positivity as it restarts routes and restarts hubs, including the recent reopening of its Cebu hub.
The promotion can be accessed via the airasia Super app and website. The promotion only includes travel between 1st January 2023 and 28th October 2023. Customers are also urged to keep an eye out for a special announcement from the airline as part of their 21st birthday celebrations.
do you get yourself a ticket Let us know in the comments below!