(10/20/22)
Air Cairo has signed a Global Maintenance Agreement (GMA) with ATR.
Through the five-year, hourly contract, Air Cairo will benefit from line replaceable unit repair, refurbishment and pooling services for its fleet of six ATR 72-600s currently being delivered.
The deal also includes on-site spare parts inventory, as well as blade availability and maintenance services.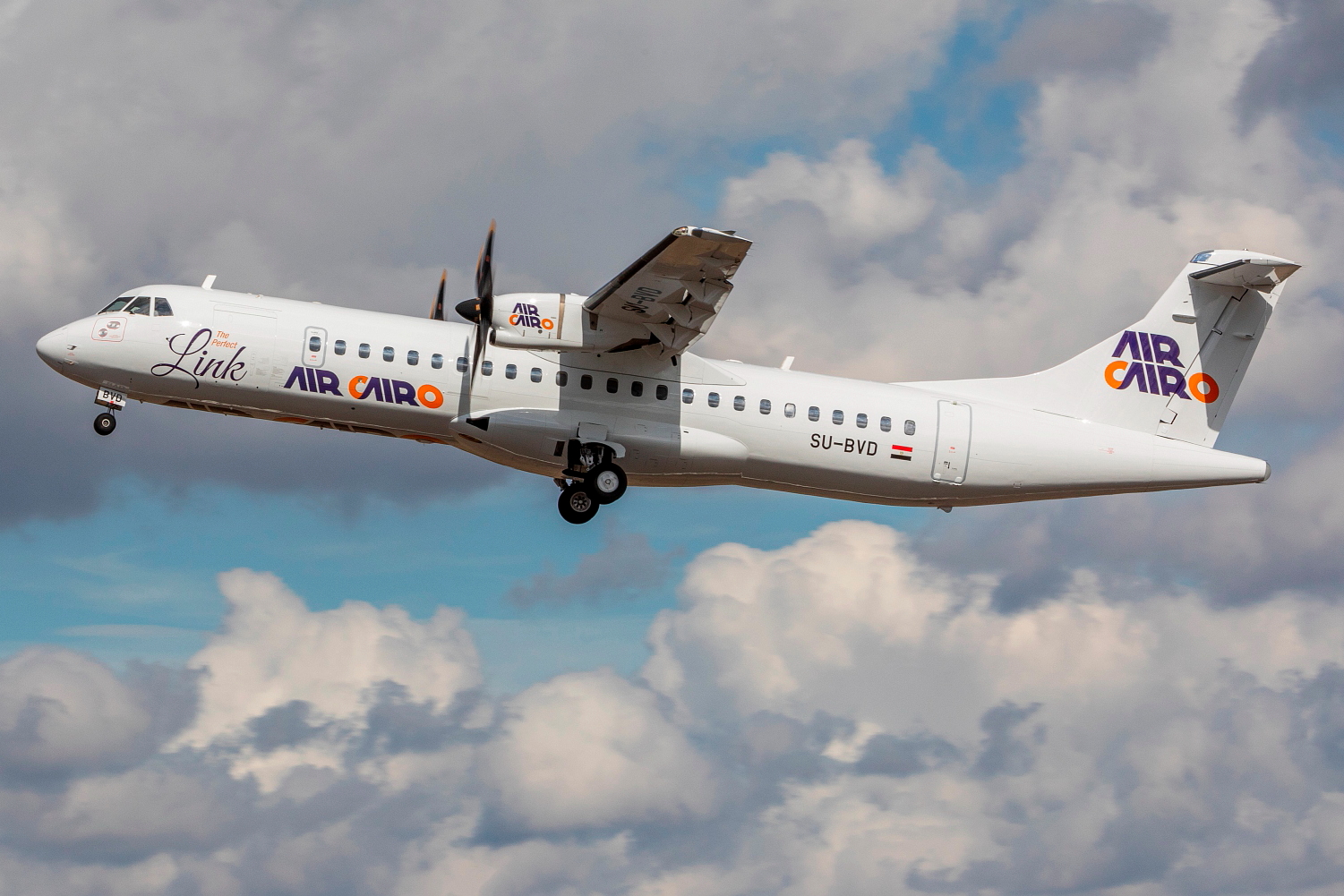 Air Cairo ATR 72-600 Reg.: SU-BVD
Air Cairo Chief Executive Officer Hussein Sherif said: "Being profitable in a low-fare environment is a daily challenge, the key of which is not only having the right aircraft, but making the most of them. As we relaunch the ATR platform in Egypt after 15 years, we want to ensure that we can offer our passengers the most modern, convenient and reliable experience. Our choice of aircraft type will help us with the first two points, while the ATR GMA will support our efforts to provide our passengers with the latter."
Established in October 2003, Air Cairo has carried more than 20 million passengers and operates more than 200 weekly flights to 35 international and domestic destinations.
The Egyptian LCC has a fleet of 16 aircraft, with 10 more aircraft to be delivered by the end of 2022.
"For over 20 years, ATR has reduced operators' maintenance costs and increased flight time through maintenance and repair," said David Brigante, senior vice-president of Customer Support and Services at ATR. "This helps to make regional air transport even more reliable, accessible and sustainable. We will offer our expertise to Air Cairo to ensure it can get the most out of its ATR fleet, knowing full well that even the most efficient aircraft is only valuable when it's flying."
Latest HD video interview: Business Travel Trends in Asia Pacific – Video Interview with Brett Thorstad, Sabre.