While public criticism continues due to the fact that Gre Filla, known as Göbeklitepe of Diyarbakır, is located under the dam, Provincial Culture and Tourism Director of Diyarbakır, Cemil Alp, told Mücadele Gazete newspaper that Gre Filla as it is being relocated.
As is known, the Gre Filla salvage excavation carried out as part of the Ambar Dam project brought to light a PrPottery Neolithic (PPN) settlement located on the northern boundary of the alluvial plain fed by the tributaries of the upper Tigris valley is formed.
Gre Filla Höyük in Kocaköy district of Diyarbakır province in southeastern Turkey is known as the second Hasankeyf case. Despite local and international objections, the city of Hasankeyf and its archaeological sites were flooded as part of the Ilısu Dam project in 2020.
While the fact that the historic area will be beneath the dam has prompted citizen reaction, intensive work in the area has begun in 2019 and will continue into 2022 as the final excavation season. Because the dam water slowly began to fill up.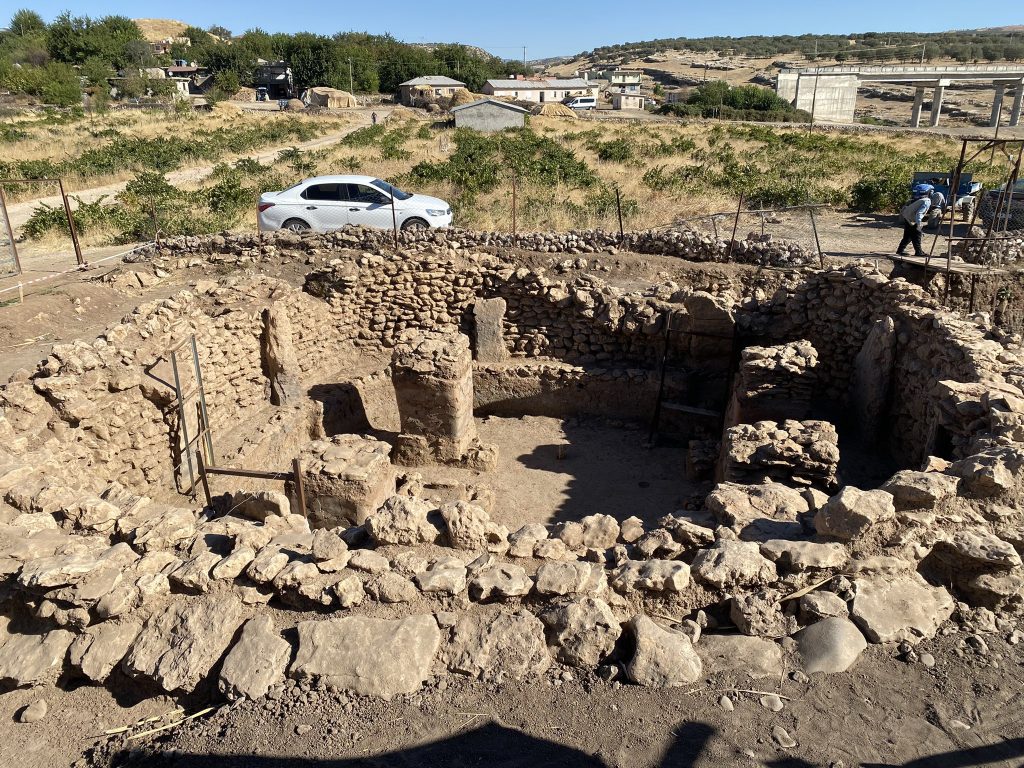 On this subject, the Director of Culture and Tourism Province of Diyarbakır, Cemil Alp, made important statements. Emphasizing the importance of preserving Gre Filla and not destroying it, Alp said that the entire temple will be relocated, especially as it is.
Alp said that the temple, which is the same age as Göbeklitepe, which was uncovered during the excavation, is a very valuable artifact and that they recommended that the ministry transport the artifacts in the same way before the historic site is flooded.
Alp explained that the Ministry of Culture and Tourism had given a positive response on the matter, saying: "Our Ministry found it appropriate to provide a place owned by the Treasury and to move it. We are also looking for a place. We thought of İçkale but it is a nature reserve. So now our search continues. Let's not forget that Zeynel Bey Tomb, Mosque, Minaret and other historical buildings were relocated in Hasankeyf. Artifact preservation is more important."
As many as 2,687 artifacts have been unearthed after four years of excavation at Gre Filla mound. The settlement was founded on virgin soil in approx. 9300 cal.BC.
The excavations of Gre Filla Höyük are under the presidency of the Diyarbakır Museum Directorate and under the scientific advice of Professor Ayşe Tuba Ökse from Kocaeli University.