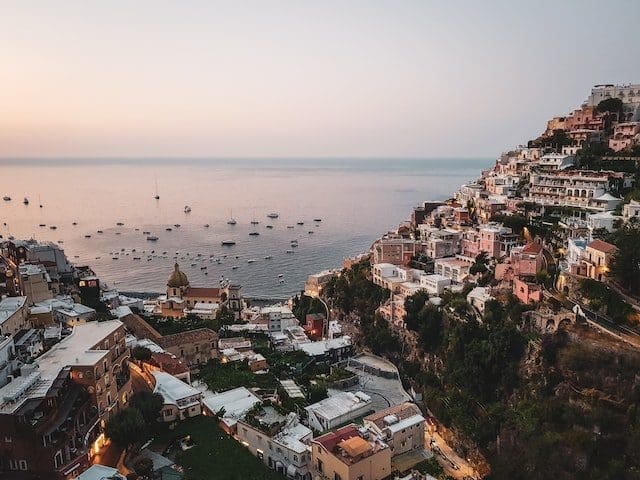 Italy offers truly breathtaking and varied natural sights. From colossal mountain ranges to rich valleys, lakes and mesmerizing coastlines, it is a paradise for hiking and trekking enthusiasts. An exciting walk through nature can boost your energy, reduce stress and lift your spirits.
Planning is key to making every hike a great adventure. Remember that even the easiest path is still nature. Do your research to bring appropriate clothing and footwear, bring plenty of water, essential gear, a digital survival kit for navigation and emergencies, and a positive attitude.
Tre Cime di Lavaredo, Dolomites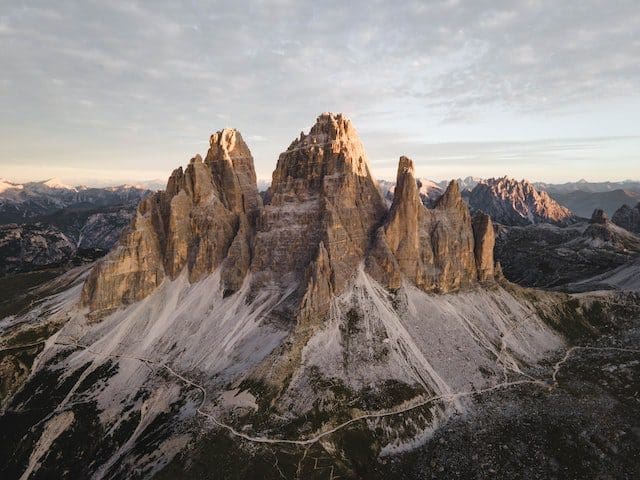 The impressive Cime di Lavaredo, or Three Peaks of Lavaredo in English, are three iconic limestone pillars high in the Italian Dolomites. Aside from the imposing rocks, the landscape consists of green valleys dominated by grazing cows and the occasional lake. You will also find several picturesque rifugios or mountain huts where you can rest and taste traditional Italian cuisine.
Tre Cime is a 10km loop around the peaks and takes around 4-5 hours to complete. This is a moderate hike. Parts of it are flat and easy while others are uphill. However, the journey is not too difficult and you will meet families with children and pets along the way.
May to October is the best time to visit Tre Cime. As one of the most popular hiking destinations in the Dolomites, however, warm weather and clear skies usually ensure large crowds.
Alta Via 1, Dolomites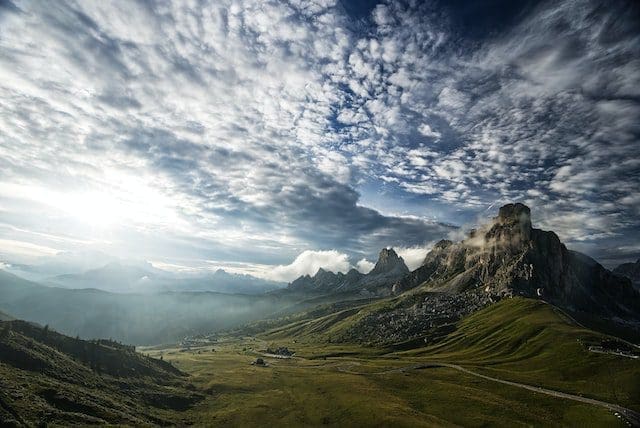 A 120-kilometer route through the Dolomites, the Alta Via 1 is perfect if you want an epic multi-day hike. Trekkers typically take around 10 to 15 days to complete the trek. As you progress, various breathtaking landscapes will change before your eyes. There are also several World War I historical sites along the way.
The difficulty of the hike is moderate to challenging as the length makes it physically challenging for inexperienced hikers. You can hop off at several points if it proves too difficult.
Wild camping is not allowed, but there are many well-equipped rifugios. Best of all, there is no need to carry tents and food packs. Just make sure you bring enough water.
Due to weather conditions, Alta Via 1 has a short season from late June to mid-September. A summer day can go from a bright blue sky to a sudden rain shower or storm. Some parts of the trail may even have snow.
Sentiero degli Dei, Amalfi Coast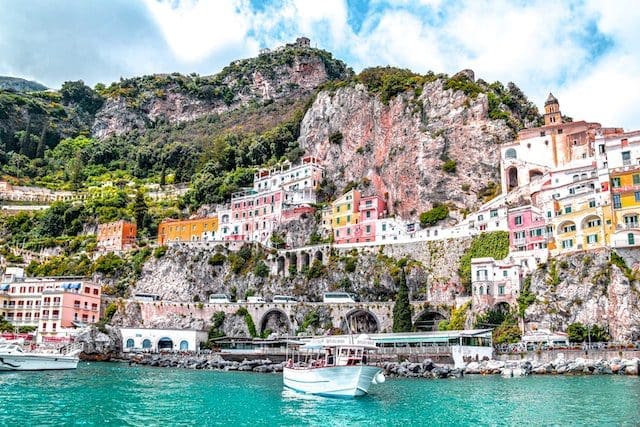 Sentiero degli Dei, or the Path of the Gods, follows the enchanting Amalfi Coast. It is a short 8 km hike that takes less than 5 hours. The trail stretches between the village of Bomerano in the mountains and Positano, a romantic town on the coast.
The level of difficulty is easy to medium. If you go from Bomerano, it is mostly slightly downhill. If you start from Positano, you have to climb about 500 meters. Note that the trail includes a series of 1700 steep stairs unsuitable for those with vertigo. Always bring water and go early in the summer as there is very little shade along the route. A sun hat and sunscreen are recommended. Pack a rain jacket in spring and fall.
Stromboli volcano, Sicily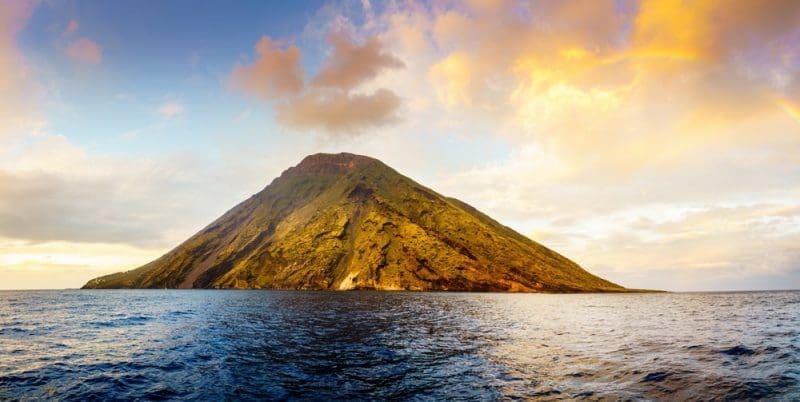 A hike to the top of an active volcano is definitely a unique adventure. This is a moderate hike of about 8 kilometers and takes about 5-6 hours. At the top you have the opportunity to see the crater of an active volcano and witness mini eruptions. Arrive after sunset for the best experience, but bring a flashlight for the return trip. Although it's a popular tourist destination, keep in mind that the volcano isn't without its dangers. Stromboli had a major eruption in 2019.
Renaissance Ring, Florence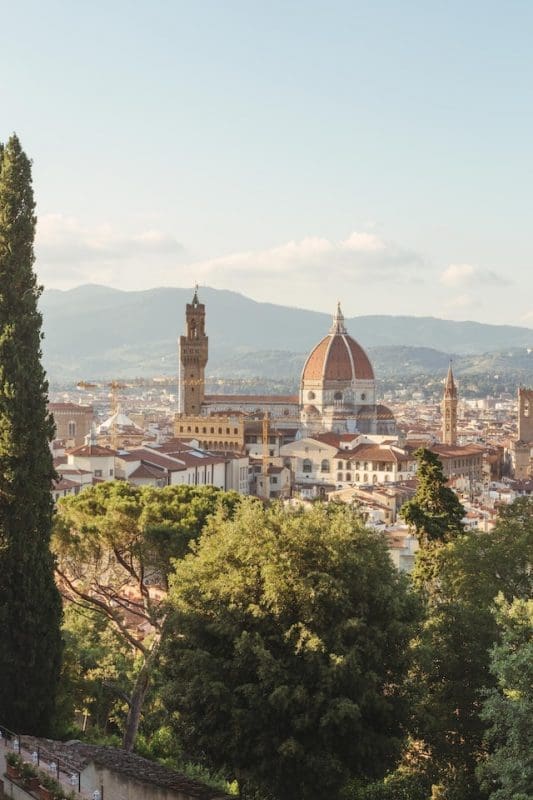 Experience enchanting nature combined with art, historic villages, monasteries and castles on the Renaissance Ringweg. Not to mention all the food and wine to enjoy along the way. The 170-kilometer route circles the famous city of Florence and takes you through the tranquil countryside on roads and gravel tracks. You can complete the entire trek, which takes about a week, or specific sections. The Renaissance Ring consists of several stages, so you can choose how to experience the great Renaissance city and its surroundings.
The best times of year for hiking and trekking are generally spring through fall, but it's important to research the area and weather conditions before you start packing. While summer days are mostly bright and hot, you probably need protection from sunny and wet weather. Summer is prime season for nature lovers, which means trails can get crowded and cabins can be booked. Spring and fall offer a more relaxed vibe, but prepare for a rainier hike.
Don't forget to check a trail's difficulty, remoteness, and available amenities. Bringing water is a must, but food may be optional. All routes listed above include cabins and restaurants.
Finally, you should always have a map, flashlight, GPS and phone in your backpack.
Italy offers a lot to discover, from natural beauties and historical sites to its long artistic tradition and exquisite food. Hikers and trekkers can choose from a wealth of beginner-friendly and more challenging trails and experience Italy on foot.