These 10 best luxury all-inclusive Club Med resorts offer the most fulfilling and exciting experiences to all types of travelers for lasting memories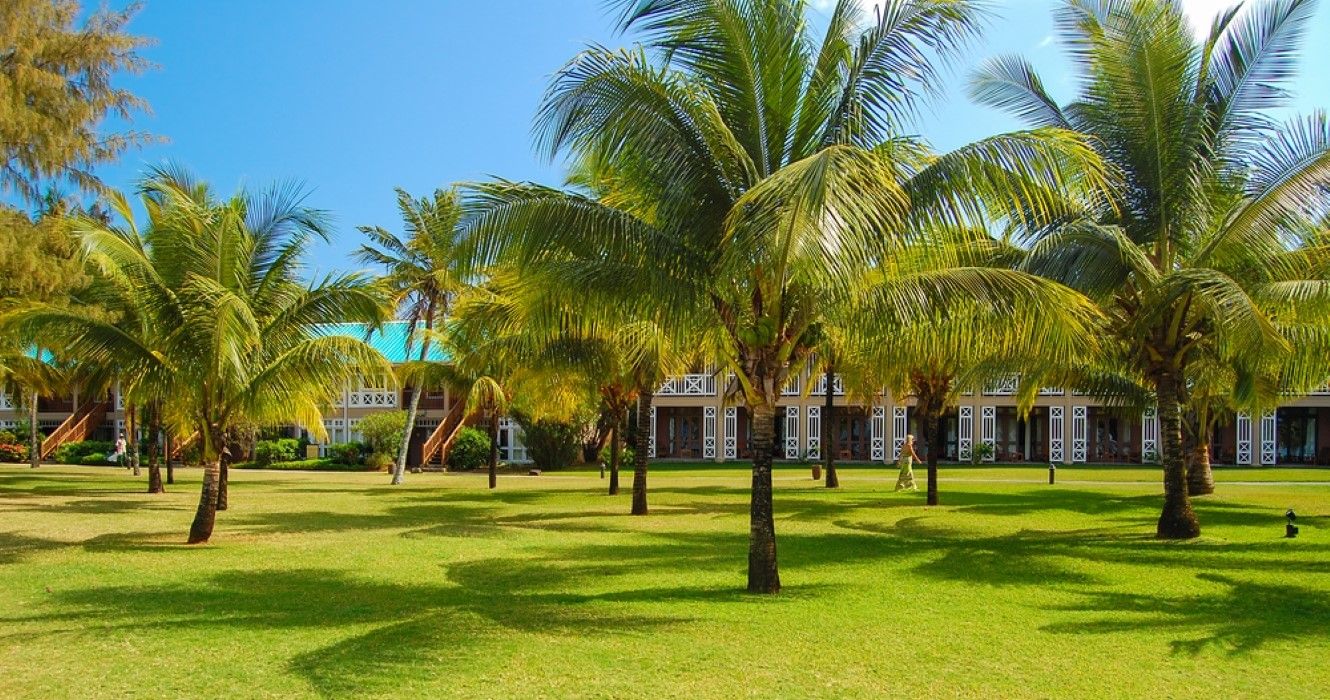 Club Med Hotel, Mauritius
The resorts of Club Med offer a remarkable setting in the most beautiful natural landscapes in the world. All the villages blend into their natural and artistic surroundings while drawing inspiration from it. Whether people are looking for exciting experiences including snorkeling with tropical fish or paddling and kayaking through crystal clear waters, or for more chilled out adventures like taking part in a yoga session, sampling international culinary creations and freshly caught seafood, or with the Combining nature with a luxurious jungle forest, Club Med resorts offer a fulfilling experience for all types of travelers. These are the 10 best luxury all-inclusive Club Med resorts for lasting memories and unforgettable vacations.
Related: Here are some of Club Med's best family-friendly resorts
10/10

Club Med Kani, Maldives

At Club Med Kani's all-inclusive resort, people will learn new ways to play and relax together on private powdery white beaches, meet marine life and experience exciting water sports. Visitors will discover unique ways to experience, relax and explore the finest Maldives all-inclusive resort, swaying palms and stimulating underwater adventure. Whether you're participating in new hobbies or diving into a famous pastime, the resort's offerings make every day worth celebrating.
9/10

La Plantation d'Albion Club Med, Mauritius

Set on the west coast of Mauritius, among wild bays and lush vegetation, Club Med Resort La Plantation d'Albion stimulates a feeling of being at the end of the earth. Visitors are surrounded by nature and invited to enjoy the freewheeling lifestyle of Mauritius. From the beach, with a colorful boho decor, guests will take an unusual gastronomic journey with a mix of African and European influences. The day ends with a spectacular sunset over the ocean.
8/10

Club Med Cefalu, Sicily

The Club Med Cefalù Resort owes its name to the small neighboring village. Standing on the rocky cape north of Sicily, the resort has a breathtaking view over Cefalu Bay and offers a combination of baroque elegance, intimacy and authenticity. Guests can try all-inclusive activities such as sailing, or Vibhava Yoga. In winter, they enjoy walks in the heart of the Sicilian countryside.
7/10

Michès Playa Esmeralda, Dominican Republic

In the Dominican Republic, casual refinement meets eco-certified heaven with the exuberant spirit of Club Med. Set on 93 hectares of lush, oceanfront palm groves, guests will discover the tropical luxury of the pristine beaches of Michès Playa Esmeralda. People looking for a personalized luxury experience head to four separate boutique towns that offer days and nights of high-end entertainment, wellness programming and water and land sports. For unique experiences, people go on exciting excursions that connect them with nature.
6/10

Club Med Pointe Aux Canonniers, Mauritius

In the north of Mauritius, the Club Med La Pointe aux Canonniers Resort looks like a peninsula. Its two idyllic beaches are sheltered from the wind and lined with ex-colonial houses. People pass over the turquoise lagoon on water skis, and then enjoy some time to themselves in the Zen infinity pool. They embark on a diving adventure among coral reefs and swordfish and enjoy the fun of a wine tasting workshop.
5/10

Club Med Phuket, Thailand

At the renovated Club Med Phuket, visitors will learn why Thailand is called the "land of a thousand smiles." On Phuket Island, they immerse themselves in Thai culture and are absorbed in the scents, sounds and sights of this charming island. Between the lush mountains, popular sites, and crystal blue sea, guests enjoy various activities and excursions abound. Guests spend a special family vacation exploring Buddhist temples, learning Thai boxing lessons, or learning the art of Thai cuisine with talented local chefs.
Accommodation:
Club Med Phuket

Address:
20/10 Kata Road Kata Beach, Karon, Phuket 83100 Thailand

Facilities:
Free Parking, Free High-Speed ​​Internet (WiFi), Fitness Center with Gym, Free Breakfast, Outdoor Pool, Restaurant, Tennis Court, Babysitting, Yoga Classes, Bar/Lounge, Babysitting, Mini Golf
4/10

Club Med Val d'Isère, French Alps

In the heart of a valley, with stone and wooden chalets, people welcome the magic of Val d'Isère. Among the most modern and authentic in the French Alps, the magical resort offers everything from skiing to fine dining and wellness. Nestled in the mountains, Val d'Isère is a unique opportunity for people to experience a different meaning of luxury, combining privacy and peace against the perfect location in the heart of a mythical and internationally renowned resort.
3/10

Club Med Bali, Indonesia

The village of Bali is one of Club Med's most impressive pearls in the Indian Ocean. Under the coconut palms, by collections of lotus and water lilies, the houses with their broad roofs are inspired by Balinese architecture. A spirit of tranquility floats over Bali, and guests can discover a unique way of life; Bali promises moments of dignity and escape for young and old families and honeymooners too.
Accommodation:
Club Med Bali

Address:
Holiday Villages, Lot 6, Nusa Dua 80361, Indonesia

Facilities:
Free Parking, Free High-Speed ​​Internet (Wi-Fi), Fitness Center with Gym, Free Breakfast, Outdoor Pool, Restaurant, Tennis Court, Babysitting, Sauna, Bar/Lounge, Yoga Classes, Restaurant
Related: Stay at these 10 unique eco resorts in Bali, Indonesia
2/10

Club Med Finolhu Villas, Maldives

In the heart of the Maldives, people find their perfect romantic escape. At Club Med Finolhu Villas, they enjoy the finest adventures, including scenic views, underwater discoveries, and pampering amenities. The new eco-chic, spacious and private Finolhu Villas, located near the neighboring Club Med Kani Premium Resort, offer guests the most elegant luxury facilities and services available, as well as the key to the Kani Premium Resort.
Accommodation:
Club Med Finolhu villas

Address:
N 2051 Gasfinolhu, Maldives

Facilities:
Free Parking, Free High-Speed ​​Internet (WiFi), Fitness Center with Gym, Free Breakfast, Outdoor Pool, Restaurant, Tennis Court, Babysitting, Yoga Classes, Bar/Lounge
1/10

Club Med Valmorel, French Alps

The Valmorel Resort, with its Club Med Exclusive luxury room and its chalet apartments, is inspired by the villa architecture of the Beaufortain region with colorful facades and lauze stone roofs. The scenic village of Valmorel is behind beautiful spruce trees. People discover the 150 km of snowshoe tracks in the protected Aigueblanche valley. In the evening, they fill their taste buds with a variety of all-inclusive gourmet Savoyard flavors.
Accommodation:
Club Med Valmorel, French Alps

Address:
Hameau du Bois de la Croix, 73260 Valmorel, Les Avanchers-Valmorel, France

Facilities:
Free parking, free high-speed internet (WiFi), fitness center with gym, free coffee, outdoor pool, restaurant, hiking, babysitting, yoga classes, bar/lounge.